Jose Mourinho: Is the 'Special One' Chelsea's Only Hope?
1.26K //
11 Mar 2012, 13:00 IST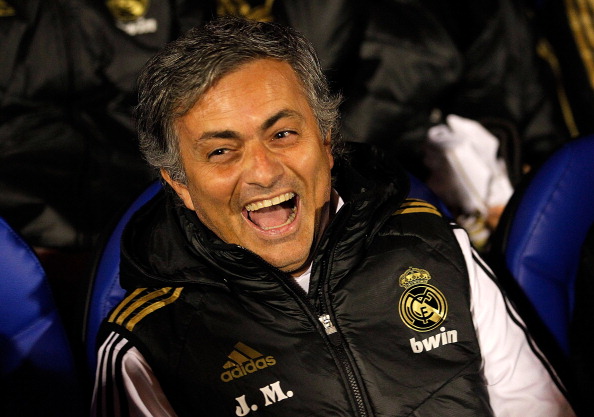 With the sacking of Andre Villas-Boas after less than a year at Chelsea, the odds are stacking up in the favour of ex-manager and so-called 'special one' Jose Mourinho. After five seasons out of the Premiership, has Mourinho got what it takes to return to Chelsea and perform the same miracle act for a second time and is he really the right man for the job?
Currently Roberto di Matteo is acting as caretaker manager, but there's very little chance that he'll be kept on as Chelsea owner Roman Abramovich is actively searching for his next manager choice. Di Matteo had been working as Villas-Boas' assistant and will be remaining in the caretaker role until the end of the season.




Chelsea: Abramovich and the search for the perfect manager




Since purchasing Chelsea in 2003, Roman Abramovich has dismissed no less than seven managers including Villas-Boas, Claudio Ranieri, Mourinho (although this is up for some debate), Avram Grant, Luiz Felipe Scolari and Carlo Ancelotti. Each of these managers has tried and seemingly failed to meet the Russian's exacting standards so his next choice will need to be a calculated and clever decision.
Villas-Boas had been hailed as the 'next Mourinho' but failed to spark the same level of interest and success at the club although it could be said with less than a year to do so, he didn't have much of a chance.

Abramovich expects a certain calibre from his managers and wants the kind of management which demands league and cup success, but in a manner which looks stylish on the pitch. The kind of manager who can get these results is pretty rare and that's why the top contender for the job is someone who has managed it previously: Jose Mourinho. 
Known for his subdued feistiness and clever mind games, Mourinho has the ability to manage any team, putting players in their place be that in his starting line up or admitting them to an alcohol addiction centre.




Jose Mourinho: Chelsea's 'Special One'




Currently, Mourinho is sitting at the top of La Liga as manager of Real Madrid and since leaving Chelsea in 2007 he has done the rounds of top European clubs, keeping his reputation as one of the best managers of the century. 

Real Madrid have fought off fierce competition by the multi-talented and spectacular to watch Barcelona but are still at the top of the table, in no small part due to Mourinho's unique management style.

However, Mourinho has made it clear that he doesn't feel wanted and respected in Spain after some less than favourable news reports and spiky relations with top media representatives and power brokers within the club itself.
To add further interest to the tale, Mourinho has always remained in touch with the back of house team, as well as some of the players, at Chelsea and has never moved far from the hearts of the fans. No one would be more pleased than the Stamford Bridge crowd to see Mourinho back at the helm.
Even more promisingly, as recent as last week Mourinho was seen on a very public trip to London purchasing a new home, which drove the online rumour mill into a frenzy and the odds for him as favourite for the Chelsea job increased. 

Sources close to the manager, dubbed the 'Special One' during his time at Chelsea say he is ready to make his return to the Premier League and that he has even patched things up with Abramovich after his less than smooth departure in 2007.




What's so special about the 'Special One'?




During his last tenure at Chelsea, he won no less than two Premier League titles (2004/5, 2005/6), one FA Cup (2006/7), two League Cups (2004/5, 2006/7) and found himself as Premier League Manager of the Year on two occasions.

Since departing, he has gone onto win Serie A twice with Inter (2008/9, 2009/10), Coppa Italia once (2009/10), the Supercoppa Italia once (2008) and finally, for the first and something that eluded him at Chelsea the Champions League in 2009/10. Since starting his career at Real Madrid he has so far won the Copa del Ray once in his first season there.
The list of personal accolades he has received during his career are vast including the 2010 Ballon d'Or for Best Coach and this all adds up to show exactly why he is considered one of the finest managers of his generation.




What other options are there?




If Abramovich doesn't choose to go with Mourinho or if in fact, Mourinho isn't interested, there are a number of other options available. He could, theoretically, stick with Robert di Matteo but this is looking unlikely.

Other potential targets include ex-Liverpool and now unemployed manager Rafael Benitez and also, although this seems a great feat, Pep Guardiola or Barcelona. Sources are suggesting that after so much success at Bar?a, Guardiola might be up for a new challenge and may make his way over to the Premiership.

Longer shots include ex-England manager Fabio Capello and even former Chelsea player Gus Poyet.

If Abramovich can get Mourinho on side, it's hard to see how anyone else could do a better job.




Written by Imogen Reed


Please like O-Posts on Facebook
Follow the site on Twitter