Jose Mourinho's AS Roma narrowly lost out to Sevilla - on penalties - in the UEFA Europa League final, which marked the Portuguese manager's first loss in six European final. It's an extraordinary record and yet for some reason, Mourinho is still not seen as a pioneer, a tactical genius on the same level as Pep Guardiola.
Unlike Guardiola who believes in free-flowing attacking football while having a stranglehold on possession, Mourinho believes in defensive solidity, allowing the opposition to have the ball before going on a fast counterattack.
Jurgen Klopp, who has still yet to reach the heights of either Guardiola or Mourinho, has nevertheless been a great innovator in tactics. His Genenpress tactics allow his team to win possession of the football higher up the pitch, so that the opposition goal is only one or two passes away.
Mourinho wants to score and defend ultra deep; that's how he likes to win. Guardiola wants to win by scoring as many goals as possible but not by giving away possession unnecessarily. Klopp wants to win by physically and mentally dominating opponents through high pressing and hard tackling.
After the acquisition of Erling Haaland, Pep Guardiola has shown a greater procilivity to go for a more direct approach instead of a roundabout fashion of tiki-taka in attack.
That was evident most recently in the FA Cup final when Ilkay Gundogan scored the opener against Manchester United in 12 seconds - the fastest in competition history in a final.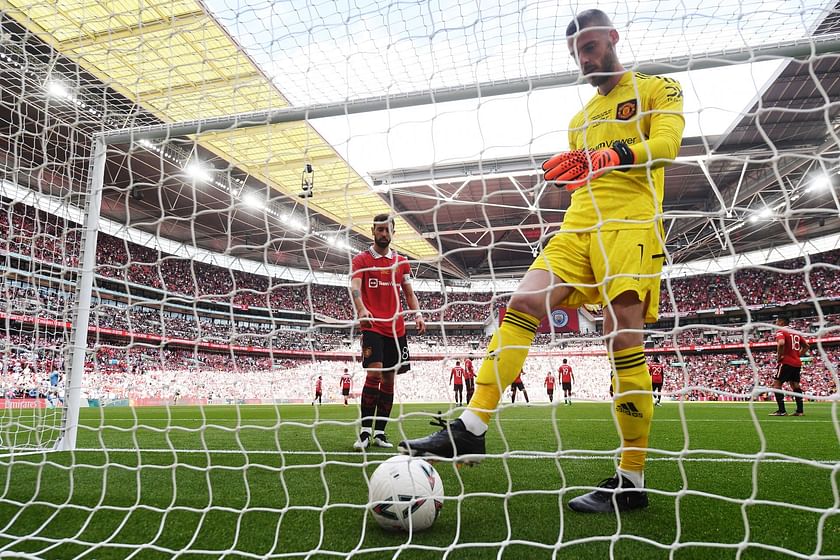 The ball was cleared by Manchester City goalkeeper Stefan Ortega, which in itself is surprising, tiki-taka teams like to play out from the back.
Before reaching Gundogan, the ball was headed first by Erling Haaland and then by Victor Lindelof of United before Gundogan scored with a spectacular volley. It's a very atypical goal from a Pep Guardiola team, showing that even the Blaugrana great has had to adapt and evolve to cope with developments in defensive tactics.
In this article, we compare the differences between the three aforementioned managers and why Guardiola had to ditch a pure-possession based system and go for a more direct approach.
---
Why Guardiola had to go more direct?
If in 2010 going more direct over a tiki-taka approach was a luxury or a plan B, going more direct in today's football is a tactical necessity, an obligation.
Football has developed enormously in the last decade or so, especially from a defensive standpoint. In 2010, Jose Mourinho's Internazionale nullified Barcelona with his ultra defensive approach or by parking the bus.
That was Mourinho's biggest contribution to football. In truth, Italian teams had defended narrow leads before, since the days of Catenaccio. However, it was Mourinho who first showed the world that it was possible to thwart possession-heavy teams by sitting ultra deep and hitting fast on the counter. It's a system that absorbs pressure and releases with extreme prejudice.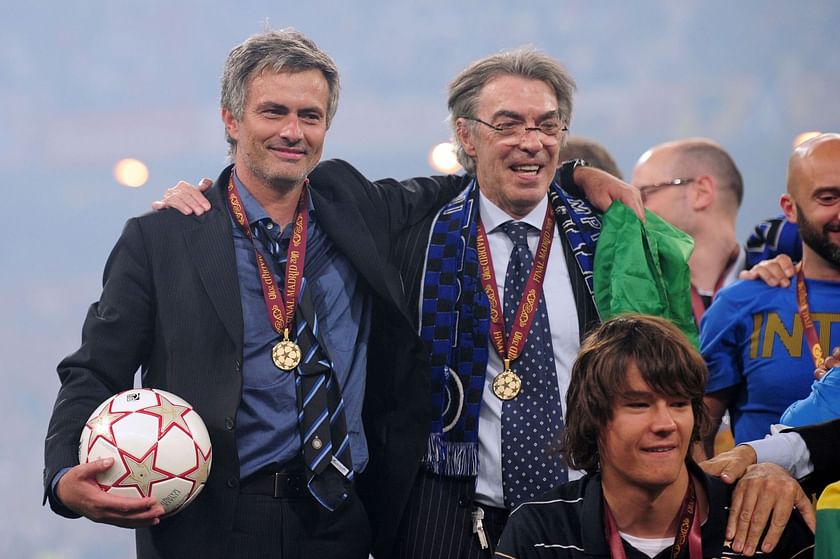 Mourinho's formula was simple - defend deep, absorb pressure and look for opportunities to counter. It may not seem revolutionary today, but back in 2009-10, it was a tactical masterstroke. It helped Mourinho beat Guardiola, and for the latter, it was the first true 'defeat' from a tactical perspective.
Then other changes began to happen. Just around the same time, German manager Jurgen Klopp came up with a new attacking system called the Gegenpress. It was and still is unique in the sense that it attacked through defending.
Unlike Mourinho who believed in sitting deep and letting the opposition keep the ball and dictate terms on the pitch, Klopp believes in snatching the ball away from the opposition in their own area so that the path to goal is just one through pass away. The forwards schematically pressure the opposition backline through the use of pressing 'traps'.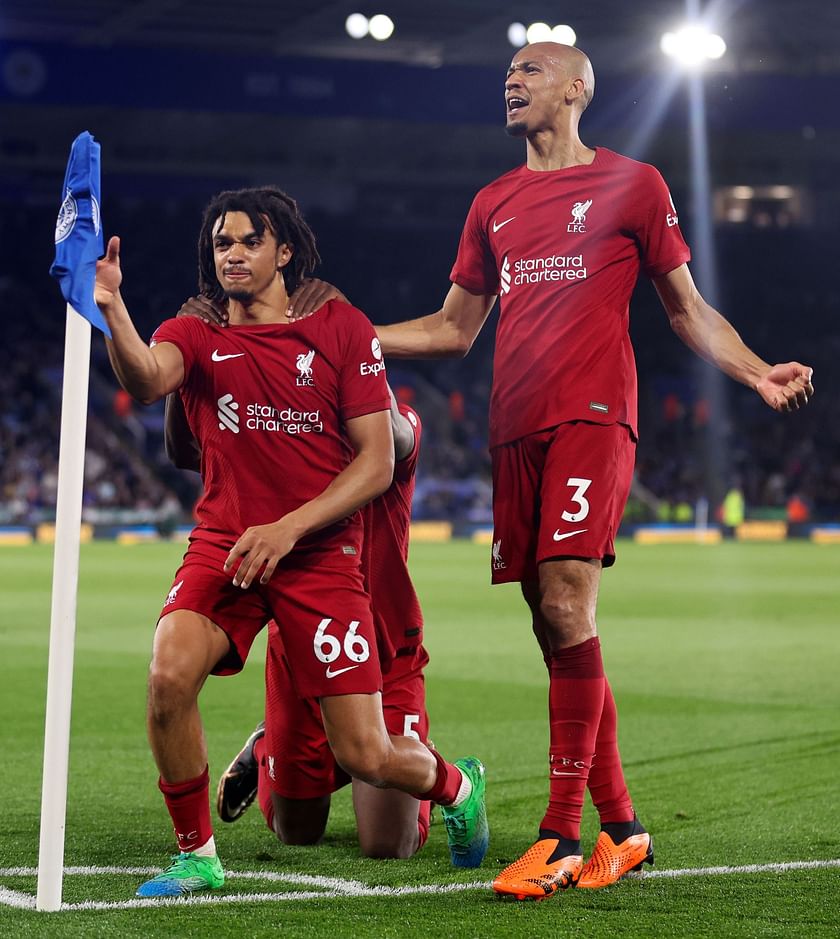 What is interesting about both the Gegenpress and park the bus is that both are defensive innovations in football tactics.
Guardiola himself employed a "six-second rule" in which his Barcelona side pressed the opposition players for six seconds to win the ball back. If they were unable to win it back, they would fall back to their defensive positions.
However, they usually managed to win the ball back. However, Klopp's pressing techniques were more advanced simply because his whole philosophy of football is based on pressing high, hence Gegenpress.
Also, interestingly enough, both Klopp and Mourinho have a tendency to show overreliance on their defenders; both managers look at their defenders to solve a tactical dilemma.
That's evident with Klopp using wingback Trent Alexander Arnold in midfield and Mourinho sending his two centre-halves Roger Ibanez and Gianluca Mancini to take the crucial penalties against Sevilla in the Europa League final shootout, when he had strikers like Andrea Belotti available.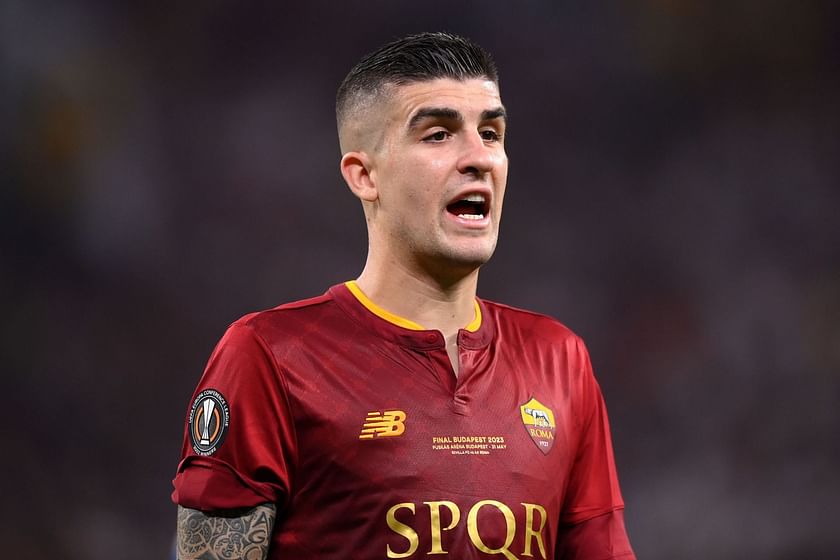 Therefore, in 2023, it's much more difficult to play possession-based football than it was in 2010 or before. Football tactics have evolved. Due to the wide acceptance of Gegenpress, teams now press possession-based sides much more systematically.
Similarly, teams that like to sit back and defend, going for the Mourinho approach, also do it with much more discipline, without giving away cheap free-kicks or conceding possession carelessly. So, Guardiola also had to adapt and evolve to deal with these innovations in defence.
Instead of playing pure tiki-taka, he has experimented with long balls and direct route football, thanks to the availability of Haaland in his ranks. Fortunately for him, the Norwegian has shown none of the petulance that characterised a certain Zlatan Ibrahimovic.
---
From Ibrahimovic to Haaland: Guardiola's early direct route dream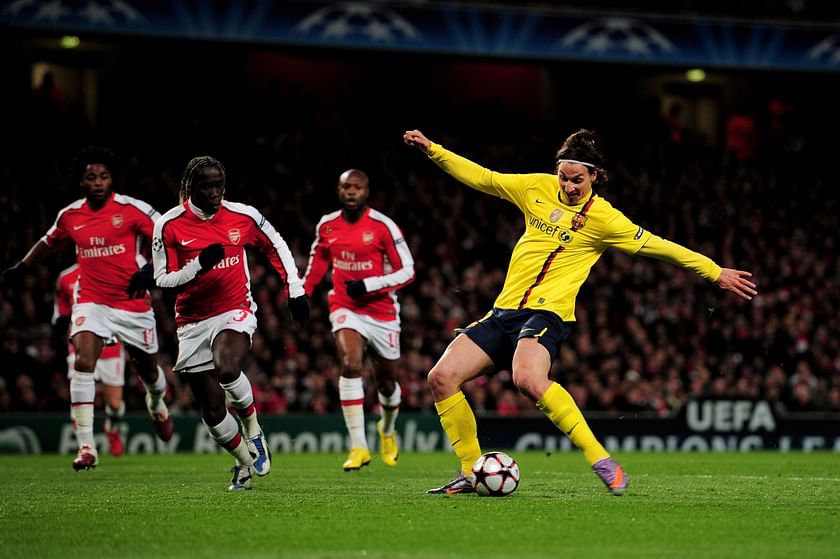 In truth, going more direct than tiki-taka has always been Guardiola's deep, secret ambition. For the first time in his career, Guardiola has a No. 9 in his ranks who not only scores goals but is also respectful of his tactical choices.
In 2010, Guardiola was already testing the "direct" approach with the acquisition of Zlatan Ibrahimovic, but the Swede proved to be too much of an egoist for the discipline-loving Guardiola.
Unlike Ibrahimovic, who once compared himself to a Ferrari only to be reduced to a Fiat by Guardiola, Haaland hurls no such accusations at the manager. After all these years, fate has put yet another Scandinavian striker at the hands of Guardiola, one who's very different from Ibrahimovic in terms of conduct but very similar in physical profile.
Both Ibrahimovic and Haaland are world-class centre forwards, and Guardiola has worked with both of them. We know which player the City boss prefers.
---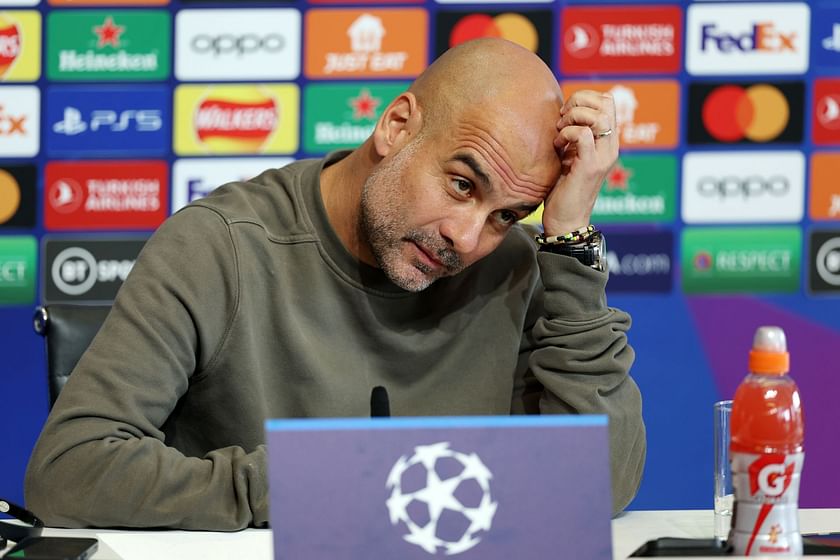 Pep Guardiola teams are possession-oriented, with his system heavily relying on positional play – 'juego de posision' - as Guardiola calls it.
The aim is to circulate the ball quickly so that gaps can be created in the opposition back line. The aim is not to move the ball but the opposition players creating a trance-like situation, almost hypnotising the defenders.
Therefore, teams have had a decade now to work out a way of nullifying possession. Despite such advancements in defence, Guardiola still manages to outperform others, as can be seen in his recent triumph in the Premier League and a FA Cup final.
Since Mourinho and Guardiola have an association that goes back to the 90s at the Camp Nou, Mourinho knows everything about possession-based systems. Yet because he seemingly dislikes the club, he has chosen to go on a path that's diametrically opposite to that of Barcelona, Cruyff and Guardiola.
Mourinho continues to employ his ultra-defensive system, as it gave him one of the greatest moments in his career: a victory over Barcelona in the Champions League semifinals.
However, he has failed to innovate and has stuck with his defensive formula since. Guardiola, meanwhile, has kept of experimenting, perhaps sometimes unnecessarily and to his detriment, but that's what has solidified his reputation as one of football's greatest tactical innovators. Only he can think of putting John Stones in midfield.