Jose Mourinho – The 'Special One' only in Europe?
2.77K //
15 Mar 2012, 10:02 IST
Iconoclastic – The act of challenging established ideas and customs common within a certain place or time and not merely for the sake of argument.
That is on one hand.
On the other, there is also being overzealous and unnecessarily inquisitive.
Everyone has their own opinions about a certain player, a team or a manager, but hey! Who gives a fickle damn? Is that iconoclasm or just overzealous drivel?  The answer in most cases is rather clear.
One thing is sure – question society, don't question its norms. Indeed, the great Greek philosopher Socrates turned such a practice into a philosophical art and condemned himself to an early grave doing so.
Likewise, we all remember that famous song-cum-mantra now firmly enshrined in the minds of all nay-slayers; "They all laughed at Christopher Columbus when he said that the world was round…above the ho-ho-ho, whose got the last laugh now?!"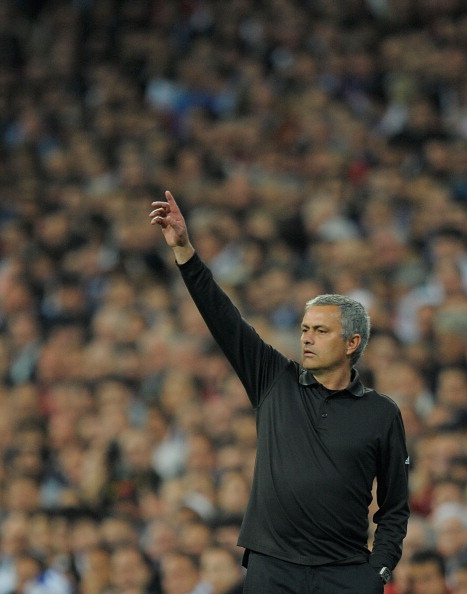 What were your immediate reactions upon reading the headline of this article? "Jose Mourinho – The 'Special One' only in Europe?" Another article praising the so-called 'Chosen One' who can't do anything mean or way out of his league?
"Maybe when I turn 60 and have been managing in the same league for 20 years and have the respect of everybody I will have the power to speak to people and make them tremble a little bit." 
Jose Mourinho – the name commands respect and one can't say it without being awestruck by the ardour displayed by this man. The self-proclaimed 'Special One' is making the headlines once again with him being considered as a candidate to succeed managers at some of the top clubs in the Premier League.
"Please don't call me arrogant, but I'm European champion and I think I'm a special one."
You have to be really out of your mind to even begin questioning Jose Mourinho's achievements and anyone with even a scintilla of knowledge about European football would say that Mourinho's biggest achievement would be winning the UEFA Champions League with FC Porto in 2004.
Porto obviously had their share of luck having played only two good teams – Real Madrid in the group stages and Manchester United in the last 16. But the magic the 'Special One' created in the dressing room or while he was on the sidelines couldn't have been matched by any other manager. FC Porto winning the Champions League in 2004 under Jose Mourinho seemed destined.
Leaving out Chelsea's achievement when they won the League Title in the 2004-2005 season wouldn't really matter, for the then Mourinho's side literally strolled their way into the first spot. The real race for the second and fourth place between Arsenal and Manchester United and Everton and Liverpool respectively seemed more interesting.
Of course, Jose has done incredibly well with the teams he has managed and one can't deny the claims of being the 'Special One.' But just as every coin has two sides, our Mr. Jose Mourinho too has a side which makes him rather despicable in the football world.
"I think he is one of these people who is a voyeur. He likes to watch other people. There are some guys who, when they are at home, have a big telescope to see what happens in other families. He speaks, speaks, speaks about Chelsea." – on Arsène Wenger
There's a huge difference between being a good manager and a good coach. A good coach is one who can extract the best out of his players keeping their strengths and weaknesses in mind. A good manager is one who can obtain results without pressurising his understudies.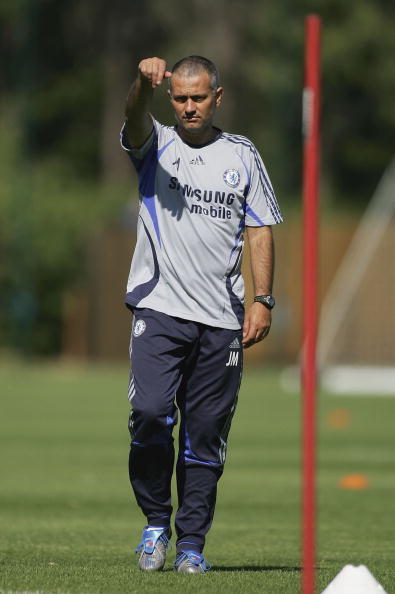 Arsene Wenger and Guus Hiddink are brilliant examples of great coaches who know how to get the best out of their not so great players. On the other hand, Sir Alex Ferguson and Fabio Capello are examples of great managers who are experts at what they do and can continue doing so for a long period of time.
At the risk of ruffling some feathers, Jose Mourinho fits nowhere. He's neither a good coach nor a decent manager.
It's difficult to play under Mourinho as he doesn't leave the player with much of a choice. Call him a 'Modern-Day Hitler' – he pushes his team to that extent where they would go to prove themselves to the opposition; no matter if it involves snarling at another player or committing fouls.
Bringing such a person to the English Premier League, where no doubt the team he manages will thrive, will come at a high cost.
Everyone is aware of Jose's reckless spending ways and taking into consideration the financial kitty most teams have in the Premier League, the 'Special One' might either break into Barclays Bank or cause a lot of anguish to the managerial board of the team.
Without a doubt, Jose Mourinho has a lot of credibility accredited to his name and wherever he goes, he guarantees success. But the flaws this 'Special One' has cannot be uncared for.
The inflated ego Jose comes with has got him into a sticky spot once too many times. Mourinho contemptibly taunted and personally mocked an innocent Claudio Ranieri – one of the nicest, most pleasant men and coaches in football today.
What he did and said to Ranieri, he cannot dare do or say to Ferguson, Guardiola, Capello or even Ancelotti as bullies hate being stood up to.
A fan very rightly summed up what most Premier League fans had in their minds –
"Jose means guaranteed success; he has proved it wherever he has gone. But there are too many flaws as well. He has far too big an ego and is more interested in self-promotion than anything else. The minute there is any type of crisis, he will bail–his CV clearly supports this. His teams consistently cheat, dive, feign injury, whine and foul their way to victory. He is good at what he does because he is the biggest cheat in the sport. People laughed because he cheated a suspension by sneaking in to the dressing room in a laundry basket, he should have been kicked out of the sport for it. It was plain and simple cheating. He is a man who will stop at nothing to win, no morals, no guts."
Sweetly put, Jose Mourinho is not welcome in the Premier League.
While he might help teams to Premier League glory, he can never match up to the standards set by the current managers and taking the place of managers like Sir Alex Ferguson, Arsene Wenger, Kenny Dalglish or even Rafael Benitez is unthinkable.
Sorry, oh Special One, our Barclays Premier League doesn't find you special enough.