José Mourinho: The Un-masked Dark Knight
2.16K //
06 Dec 2012, 14:02 IST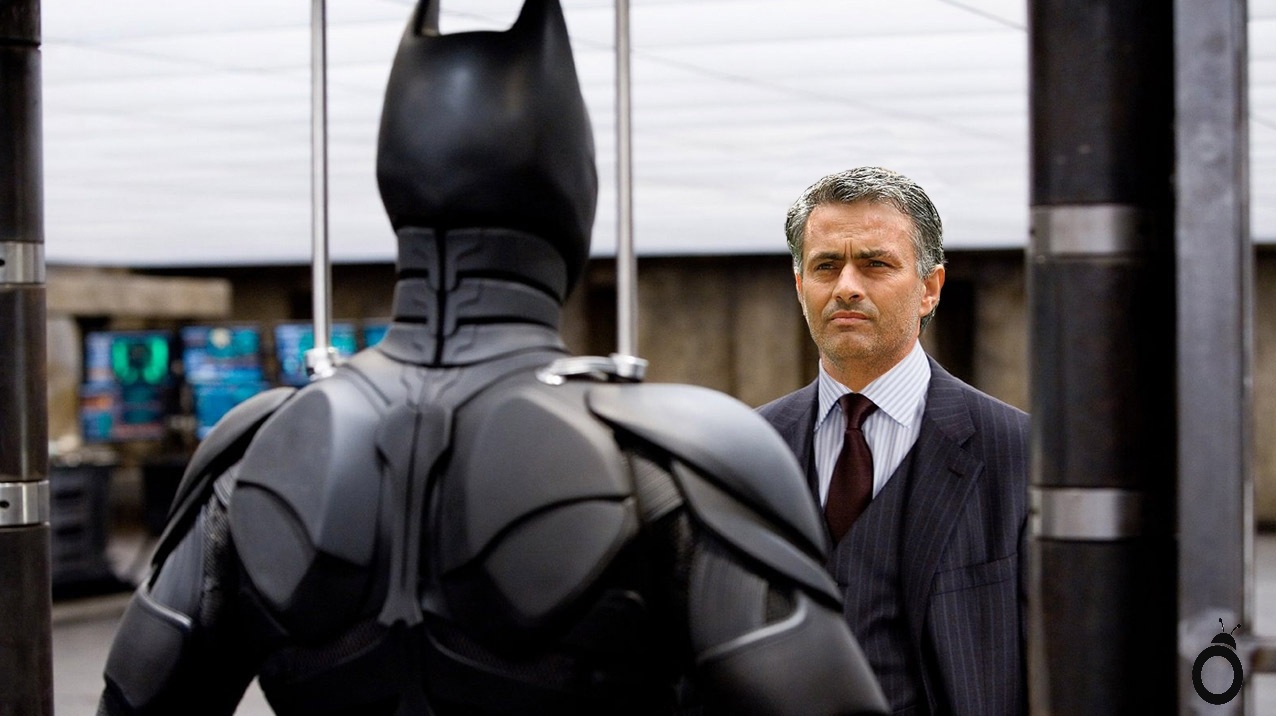 "Sometimes truth isn't good enough- sometimes, people deserve to have their faith rewarded."
When there is darkness in the world, humanity waits for a change and looks for a symbol of hope. They look for a ray of light in the dark, evil world. The light that would lead you, mend your ways and give you a reason to smile.
Real Madrid was a victim of instability and chaos before a certain guy arrived. Instability in the locker room, change of administration, trophy drought and more importantly, the departure of the loved ones made Madrid look like Gotham. The city had potential and money, but the evil forces were too heavy to handle.
But I never lost hope.
Why should I? I knew the sun would shine again, the team would find its lost enigma yet again. I was sure a saviour would arrive soon. And he did. His name was Jose Mourinho.
Often claimed to be cocky and arrogant, Jose has a social life where he is carefree. He can be an ass many a times. He is definitely not the guy you mess with. He is the guy whose name Guardiola's mum mentions so that he can sleep. Okay, I might have made that last bit up, but nonetheless, he is a bad-ass. He is the Bruce Wayne of football. He gets the fame, the money and some more money. To put it simply, he is just not an everyday manager we see leading an everyday team.
But is that really you, Jose?
People close to him, be it his family, friends, players or backroom staff have always spoken kindly of him. They say he is caring, and no matter how big or small the issue is, he vows to protect you. When players like Zlatan and Eto'o say that they can die for the Portuguese, you can realize the magnitude of love they share.
"I found out that Roberto Mancini had been fired from Inter. He would be replaced by a guy named José Mourinho. I hadn't met him yet. But he had already surprised me. He tied me close to him already before we would meet. He would become a guy I could more or less die for."

— Zlatan  Ibrahimovic.
He changed the very dark Perez, you know. Perez was a dictator who had sacked managers like Del Bosque and players like Hierro. He was the Hitler no one would love, not even Eric Cartman.
Look at the corporate guy now. He knows what the team needs now, not just the international market. How did he change colours now? Did he realize he was a Twilight fan? No, it was Jose who brought the change. Perez signed players like Carvalho, a player who would not increase your shirt sales, but more importantly, would help you with a clean sheet. He was probably the first over-30 player to be signed in the Perez era.
Jose had started his prime managerial career along with Barcelona, and was even considered for the first team coach job after manager Frank Rikjaard moved away from the squad. He was a prominent figure in the club and was the perfect man to lead it. But this was no Disney movie. The club eventually decided to appoint former player Pep Guardiola as coach.
Jose was betrayed. His ego was overwhelmed by the disappointment he had to face, leaving him feeling helpless and alone. He swore he wouldn't stop until he got justice, if not revenge. He started fresh and strong, and in a decade he defeated the very same team that had rejected him.
Jose had embraced the things he was scared of and used the very symbol to strike fear into the hearts of enemies. Victory had never been sweeter.
Jose sure has his own moral flaws and insecurities, but the man in the gray suit leading the team week in and week out has none; he stands for what is right, even if by doing so he must be wrong. He will have enemies, but having enemies means you must be good at something. He does what he needs to and that too without a mask. Leading is difficult. You have to inspire, you have to stimulate; and you should have two faces.
Jose can be the guy criticizing the team and his players, but then again he would also be the same guy who elevates the levels of pressure, concentration and motivation.
Talking about motivation, Jose Mourinho had once stated that to stay motivated he needs 'enemies'.
He has his own enemies, own critics.
Portugal's two favourite sons may be doling out the wonderful manager-player cliches fans want to see, but that certainly wasn't the case in 2007 as Chelsea and Manchester United contested the league title. "He always has to say something because he can't admit his failures. The whole world knows how Mourinho is…he never recognises he is wrong," said Cristiano once. The Mourinho we know wouldn't have kept quiet either, eventually mocking Ronaldo saying he had a difficult childhood with no education. Reminds me of Selina Kyle, aka Catwomen, who started as a criminal who wore a cat-themed costume and often operated as a burglar but eventually got into a love/hate relationship with Batman.
Volker Roth, Massimo Allegri, Unai Emery or Johan Cruijff – Jose was never short of enemies.
There had been moments even the Madrid fans decided to abandon him, just like it was for Batman after the citizens of Gotham turned on him. But both of them never gave up. They took the fall for the people they cared about. They were a dark spot in a white world.
You know, leading a double life teaches you one significant thing. A noble lie is more important than the truth in its ugly detail.
"When he gets angry it's for a good reason, because we haven't done things right on the pitch. We're adults now and he tells us things to our face. Is he a good person? Yes, he's nice. Leaving the coach to one side and staying with the person, I'd say he's really nice."

— Iker Casillas on Mourinho.
A few Madrid faithful might argue that Jose brings a bad colour to the club. Some even say he is a disgrace to the club. Many times even I wonder how Jose has been handling such criticism. How is the press not getting into his head?
Well maybe because he is the manager Real Madrid deserves, maybe not the one it needs right now.
Why? Because he can take it. 
Because he is not just another manager.
He is a watchful protector. A silent guardian.
A Dark Knight.