La Liga: A dream start for Villarreal
1.19K //
13 Sep 2013, 00:17 IST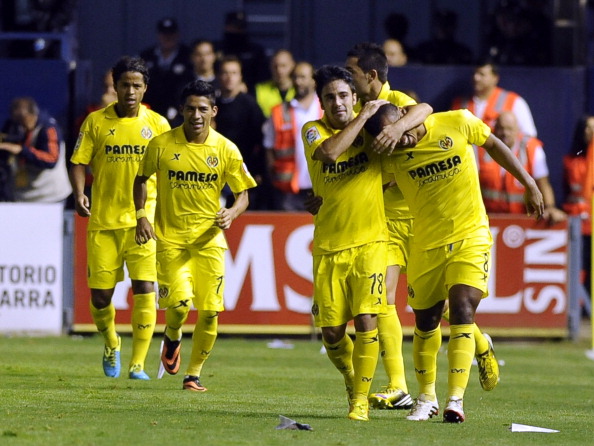 After being disastrously relegated from top flight football in 2012, Villarreal now find themselves top of the table, with Barcelona, Madrid and Atletico Madrid. A remarkable transformation indeed, which saw them getting promoted and winning three games out of three this season.
They next face the mighty Madrid, and if they manage to steal a victory, this could very well be the enticing story of the season, with the two most expensive footballers in the world playing for Madrid. Maybe Villarreal will be content in securing a draw. Or maybe not.
At the start of the 2011-12 season, Villarreal was participating in the Champions League, albeit struggling to get any results. Soon it was knocked out. But none could predict the sequence of events that followed.
The last game of that season saw Villarreal fight relegation against recent Europa Cup winners Atletico Madrid. Falcao, then Atletico's celebrated striker, powered past a blistering header, which reduced Villarreal's President Fernando Roig to tears. Roig took Villarreal from nothing and turned them into a well-liked, top European club and to see that come crashing down was too much to take.
Villarreal's dwindling finances obliged Roig to state in exasperation that they would have to sell every summer to manage the club's internal finances. An unfortunate injury jinx that season saw Villarreal searching for experienced and young players to fill in the positions left void by prominent names.
There were also three different managerial changes made that season – Juan Carlos Garrido, who couldn't motivate the team any longer, Francisco Molina, who the job was just too much for and finally Miguel-Angel Lotina, a man synonymous with relegating his teams and dreadful football.
Taking all these aspects together, it becomes clear as to why the fortunes of this club took them into second division. The Yellow Submarine had sunk.
They fought to their 100% the next season, and bought in a few players. It finally paid off, with Villarreal once again playing at the likes of Bernabéu and Camp Nou, rather than Numancia and Huesca the previous season.
So, coming to the present, Villarreal have made a statement of intent on their return, by signing Gabriel Paulista, Giovani dos Santos and Tomas Pina among a few others over the summer, and sold Giuseppe Rossi, the club's all time top scorer. The new signings have proved highly effective in the pre-season and the league so far.
The present coach, Marcelino Garcia, has been instrumental in bringing out the players' creativity on the field. So much so, even without Giovani, its most creative player at the start, Villarreal picked Osasuna apart thanks to the speed of its forwards and won 3-0.
"When this team is dynamic, when it is well positioned, it's a team that creates a lot scoring chances based on combining well with quick passing," said Garcia in the post match press conference. His confidence is clearly being transmitted to the youthful team.
Villarreal has thus farplayed 3 games this season in the league, against Valladoid, Osasuna and Almeria, all ending in wins. The scoreline gradually became broader with every encounter.
This Saturday will bring us the first meeting between Villarreal and Real Madrid for the first time in two seasons. Newcomer Giovanni Dos Santos will look to continue scoring for his new club against one of the toughest defenses in the league.
Real will finally get to debut the most expensive signing ever in Gareth Bale, during the game. He is not expected to play the entire game and may come off the bench during the second half. Regardless, when he plays, it will be interesting to see if he gets to play the same game he did at Tottenham — receiving the ball a lot from his teammates and setting himself and teammates up to score some decent goals through long and short shots.
The renaissance of the club who broke Madrid and Barcelona's domination at the top by finishing 2nd in 2008, is truly underway.