The La Liga was started in 1929 and some beautiful football has been witnessed since then. A number of footballing greats, like Di Stefano, Maradona, Zidane, Ronaldinho, have left their marks in the Spanish top division league.
La Liga has been known for its attacking football and the attackers have always got their fair share of goals. But between all this, there have been a few goalkeepers who brought a sense of order and calm to proceedings.
We look at five goalkeepers who had the best run without conceding a goal.
5. Luis Arconada
Season 1979-80
Minutes without conceding a goal = 753
Luis Arconada, famously known as 'El Pulpo', was a Real Sociedad goalkeeper for almost two decades. In the 1979-80 season, he went on for 753 minutes without conceding a goal. He collected the inaugural Trofeo Zamora, awarded to the goalkeeper conceding the least number of goals. Real Sociedad finished second in the league that season.
He captained the Spanish national side on many occasions. Unfortunately, he is remembered for a spectacular error in the final of the Euro 84 against France that led to a defeat for Spain. He finished his career with Real Sociedad winning 4 trophies. (2 La Liga, 1 Copa Del Rey, 1 Spanish Super Cup)
4. Claudio Bravo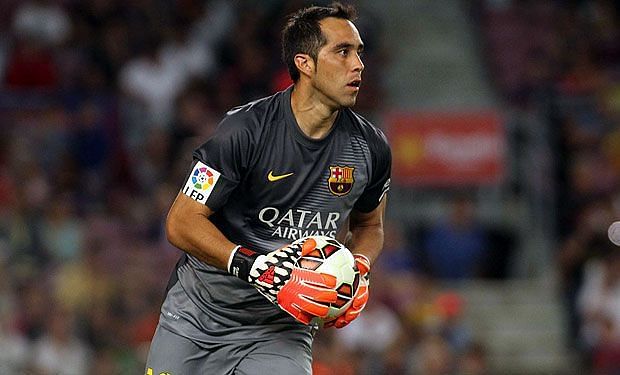 Season 2013-14 to 2014-15
Minutes without conceding a goal = 776 (754 at Barcelona and 22 at Real Sociedad)
Claudio Bravo had best years of his career with Barcelona. After joining Barcelona from Real Sociedad, Bravo kept clean sheets in the eight opening matches of the season and 34 mins of game nine (754 minutes). He holds the club record for the goalkeeper to have lasted the longest without conceding a goal from the start of a La Liga season.
He also holds the club record for the goalkeeper with most league games without conceding in the same season with 23 games from 37 games in 2014/15.
He won a treble with Barcelona in his very first season. After a very successful spell at Barcelona, Bravo joined Premier League giants Manchester City where he is the second choice goalkeeper.
3. Edgardo Madinabeytia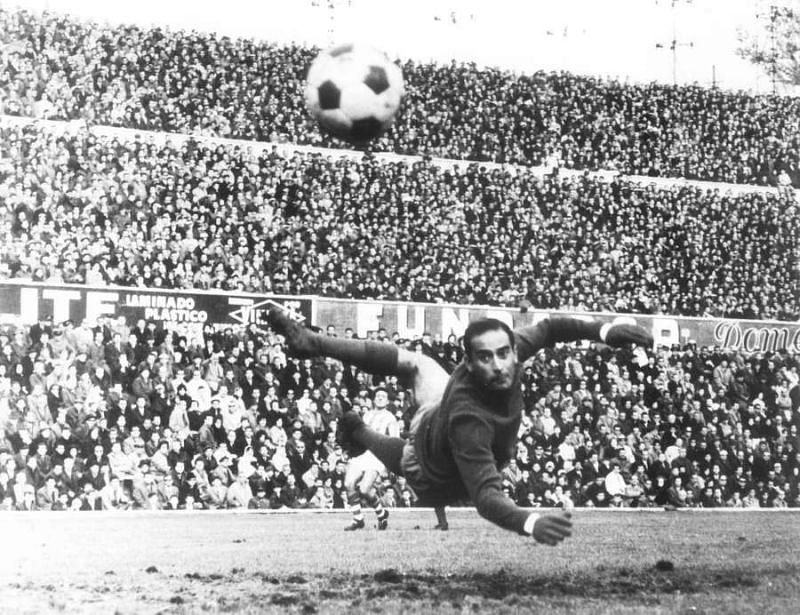 Season 1965-66
Minutes without conceding a goal = 793
The Argentine joined Atletico Madrid from Huracán of the Primera División Argentina. He made a total of 237 appearances for Atletico Madrid in all competitions. In the 1961/62 season, he was the first Argentine to play and win a European Cup Winners' Cup.
After so many solid performances, he became the main man at goal in Atletico Madrid.
In the season 1965/66, he went on for 793 minutes without conceding a goal which was a club record for almost 30 years. The same year he won the La Liga with Atletico Madrid. During his time at Atletico Madrid, he won 6 trophies. (1 European Cup Winners' Cup, 1 La Liga, 4 Copa Del Reys).
2. Miguel Reina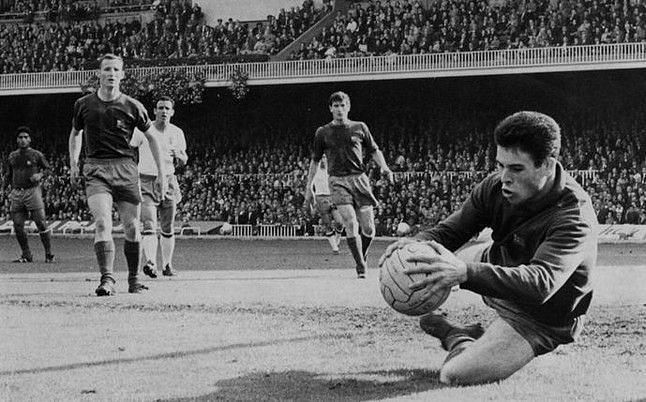 Season 1972-73
Minutes without conceding a goal = 824
Miguel Reina started his career with Córdoba and later on went on to sign for FC Barcelona in 1996. He was not the first choice keeper for a couple of years. In the season of 1969/70, he became the first choice keeper and went on to win the Copa Del Rey for the 2nd time in the very next season.
The highlight of his career came in 1972/73 season where he played all 38 matches and conceded only 21 goals throughout the season. He also made a club record for the goalkeeper with most minutes without conceding a goal in La Liga as he went 824 minutes without conceding a goal in 1972-73 (from minute 53 of game 14 to minute 67 of game 23).
He later signed for Atletico Madrid where he won several trophies before retiring in 1980. His son Pepe Reina plays for Napoli and he also had a very successful career.
1. Abel Resino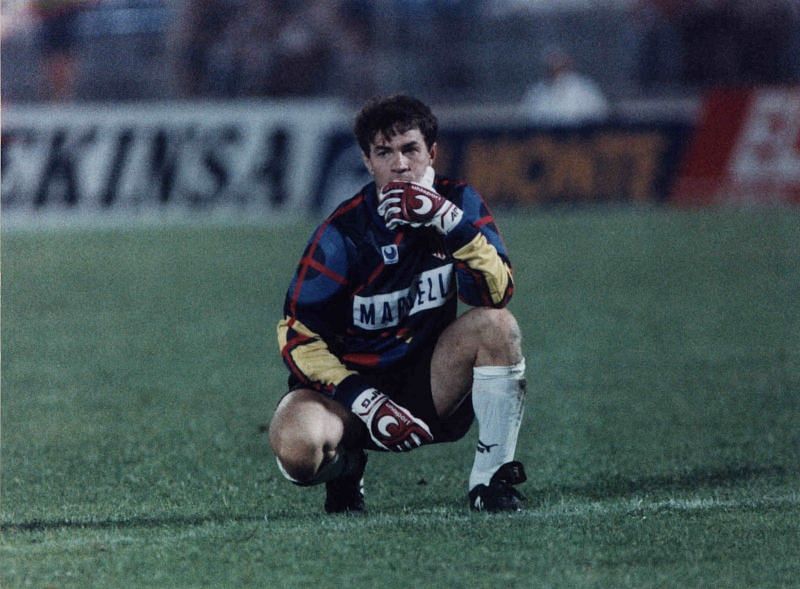 Season 1990-91
Minutes without conceding a goal = 1275
Abel Resino was nick-named as 'El Gato' due to his reflexes. He joined Atletico Madrid in 1982 and had to wait for 5 years to become the team's first choice goalkeeper. In the season of 1990/91, he made a European league record for not conceding a single goal for 1275 minutes which later earned him the Ricardo Zamora Trophy at the end of the season.
His record stood for almost two decades before former Manchester United goalkeeper Edwin van der Sar broke it in 2009. Edwin van der Sar now holds the world league clean sheet record by not conceding a single goal for 1,311 minutes.
The La Liga record for longest goalkeeping runs without conceding a goal still belongs to Abel Resino, and no one has even come close to breaking it.
Abel Resino won 3 trophies with Atletico Madrid. (2 Copa Del Rey, 1 Spanish Super Cup)