Ledley King - Best of his generation
1.02K //
19 Jul 2012, 17:56 IST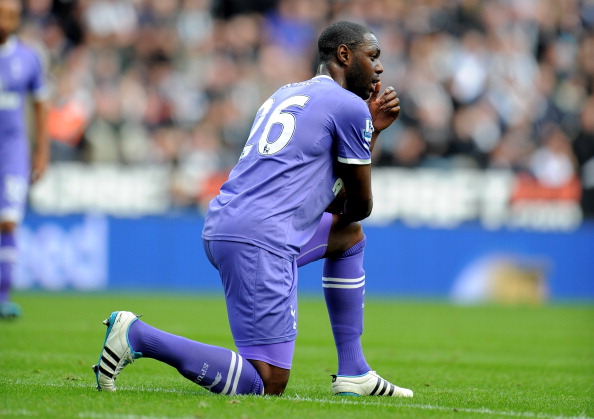 It was time to pick the England squad, Fabio Capello/Roy Hodgson announced the 23 man squad for the Three Lions. It was the same story like every time. Whenever England would play a game, one player was always missing – the key centre-back. Was it the inconsistency of Rio Ferdinand, or the racism saga of John Terry? The answer is no. The missing part, was a troublesome knee. That knee, was of Ledley King. The Tottenham man announced his retirement today from football, having played 21 times for his country. Unlucky much?
The 31 year old proved again this season, that when fully fit, he is uncomparable when it comes to reading the game, leadership, and calmness under pressure. This was much evident during Spurs' 0-0 result against Liverpool at Anfield, with King not letting the goal-hungry Luis Suarez, and the always-willing-to-run Craig Bellamy get past him. Tottenham were undefeated when King was in the side, until the 3-2 defeat at the hands of Manchester City at the Etihad Stadium.
When we look at the comparisons of him and John Terry, who were born in the same year, Terry has made 99 more appearances at club level in the league, at 357, while Ledley King comes up short at 258. That difference, almost equals three league seasons, which shows how injuries have proved pivotal for the downfall, or rather the lack of rise, in Ledley King's career. Ledley played just 21 times for his country, while Terry has played 73 times, even though the latter made his debut three years later. King proved his mettle on the international stage, as he took an injured Terry's place against France in Euro 2004. Unfortunately, it was the only real chance that he got. Plagued by injuries, he couldn't make the cut for World Cup 2006, and when everyone thought that he would finally get his chance in the 2010 World Cup, off went the defender just after 45 minutes against the United States, with a groin problem.
Even at club level, Ledley's chances have been limited. His chronic knee problem was so severe, that it was just impossible for him to play more than a game for seven days.
"There's no cure. There's no cartilage, nothing to operate on. It's just bone on bone. So it's just a question of managing it. It swells up after games and it normally takes seven days to recover, but having played on Monday night he's had less time than usual. He rarely trains, he mostly just goes to the gym to keep himself ticking over. But not running or anything like that. But even if he only plays 20 games a season, he's worth having because he's so good we have a much better chance of winning." – said former Spurs boss Harry Redknapp.
This was evident, as during the 2006/2007 season. With Juande Ramos in charge, Ledley started only 2 of Tottenham's opening 8 games, with the result being Spurs rooted to the bottom of the table, resulting in the Spaniard's sacking. In came Harry, who prioritised the league, playing King in only the league games, which proved to be a good move as things started to improve for Spurs. His wonder challenge on Arjen Robben, one of the quickest in the Premier League at that time, after covering more than 10 yards of ground, has amazed everyone, and is my favorite moment of the talismanic defender.
Today, Ledley King's retirement comes as a bad news not for just Spurs fans, but for England fans as well as he was the missing link in all the tournament failures in recent time. Let's face it. To fend off the likes of Spain, Germany and the South American giants, you need more than a Jagielka, or a Cahill, or a Phil Jones. Just another defender who'd be happy to stay at the edge of the box will not work. You need a proper defender with pace, positioning and the ability to handle pressure. This is nothing but what Ledley King possessed. Ledley King was the near-perfect defender, with just the bad knee, the missing piece of the jigsaw.
King was praised by even Fabio Capello, who described him as one of the best in the country. "King strolled through the match like a Victorian squire enjoying a Sunday afternoon jaunt on a seaside prom," are the lines of former Tottenham teammate Jamie Redknapp, who himself had his career cut short due to injury. King is the scorer of the fastest goal in Premier league history, 9 seconds into the match against Bradford. That is just a rare feather, in Ledley King's cap.
Today, me and all my fellow Spurs fans bid farewell to our legend with a heavy heart, but on the inside we are full of pride, to have witnessed watching one of the greats of English football perform for us, and turn out whenever possible, with his mind focused on just one thing, doing the best for his club. Tottenham through and through, Ledley King will still continue with his ambassadorial work for us, and that is a joy for everyone to see. I would like to end on a sad line, Ledley Brenton King, the best centre back ever produced by the country since Bobby Moore, yet has less caps than Kieron Dyer, Phil Neville and Nicky Butt.