Legends of Club Football: Bryan Robson
5.13K //
25 Nov 2012, 11:24 IST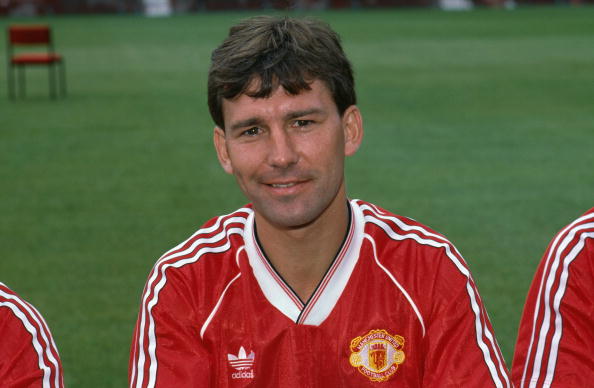 Roker Park, Sunderland – that's where it all started for a young pair of twinkling eyes that aspired to be that one player for whom people would cheer their hearts out. It was from his Dad's shoulders, where a young Bryan Robson was gripped with the sheer amazement of the atmosphere created by the Black Cats enthusiasts as they welcomed the stalwarts from Manchester United. At that time, the fans knew that it would take only 90 minutes to figure out what the mighty visitors had in store for the home side; but it took some time, 18 years to be precise, before we saw one of the youngest fanatics from that terrace making a red Mancunian shirt his own for years to come. In fact, years later, when we reflect on his career, one would claim it to be rather splendidly fitting to see Robson knocking-in his first United goal on that very same turf at Roker.
Robson always had a footballing atmosphere around to motivate him in his early hesitant strides on the road to be a famed professional, as his family was stuffed with lifelong Geordies. His hunger to succeed even as an integral part of his school side always had the flashes of promising things to come, which inadvertently proved decisive for a club like West Brom to sign this precocious young talent.
After John Giles' untimely departure on the back of an average season, it eventually took the introduction of Ron Atkinson at the Hawthorns that let Robson assume all the midfield duties in the side – A decision that worked increasingly well for both parties. It didn't take much time before the results started flowing favourably and a partnership between an emerging player and manager was forged for years to come. Although Ron and Robbo went on to share some great moment at the Midlands and at Manchester United, the manager had later admitted that he at first never rated Bryan to make an early impact.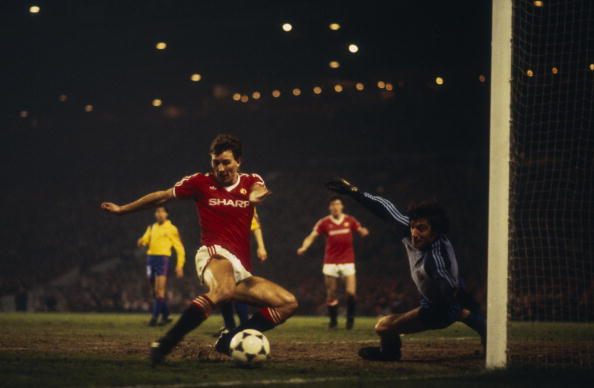 "I didn't rate Robbo at first. All I could see was the permed hair that made him look like Kevin Keegan. At the time I thought that was all that they had in common. But I was wrong. I had to play him as centre half in an FA Cup replay early in 1978 — ironically against Manchester United — and he obliterated Joe Jordan. He was 19, and he was magnificent. A brain-rocking revelation. He never looked back after that."

– Ron Atkinson, years later on his first impression of Robson at West Brom. 
In fact, both of them never looked back from there as Atkinson headed to Old Trafford in 1981 and Bryan, then the-Albion skipper, followed him after the manager took some advice from Bill Shankly on whether an established mid-club player like Robbo would ever be a vital acquisition for United. What Shankly replied was that Robbo's services were worth 'Every penny that it takes!', and who could've ever questioned the wisdom of the great Scot!
In came Bryan Robson, 24 years of age, buoyed to make an impression at one of the premier theatres of English football, as United paid Albion a then British record fee of £1.5 million pounds. A lofty price tag could actually turn out to be a sense of unwanted pressure or an added responsibility – Robbo decided to carry it as a responsibility. I always thought of Robson who was one of those players capable to raise his game to a completely another level, an inherent quality that was essential to initially make an impact and then lead a side that was devoid of inspiration. Robson blossomed right from his arrival at Old Trafford where he instantly made the mythical No. 7 jersey his own, which in a way was a sign of evolution at United that required stability rather than flamboyance to revive the lost momentum of the 50s and 60s. Robson personified an era that led a fightback to bring back the glory day to club. He always maintained that it was success that he came for and he made sure he led the side to the doorsteps of invincibility.
It took him little time to establish himself in front of a hopeful United contingent as he went on to inevitably claim the captaincy duties from a long serving Martin Buchan in 1983. Robson led his side to the first of many trophies in his tenure, as the Reds thrashed Brighton 4-0 in the FA Cup final replay – but that was only for the headlines. Many forget the fact that Robbo scored two in the final and was also urged by his teammates to score the penalty for the hattrick. Yet, Robson selflessly declined the chance putting the team spirit ahead of personal laurels, as Arnold Muhren, who was the side's regular penalty taker, slammed the ball into the back of the net. Moments like these impressed even the club faithful spoilt with abundance of quality on the display from the likes of Law, Best and Charlton – yet here they have a player with nothing spectacular about him but was a relentless battering midfield machine that rests only when his team exudes complete control.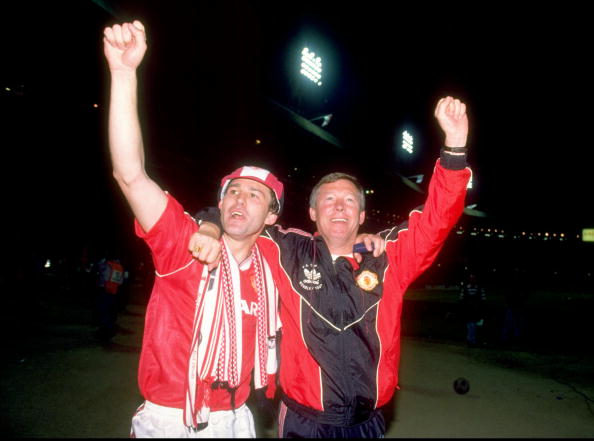 With a host of behavioural problems off the field for the side, and the results failed to impress, there was a need for a change. The Robson-Atkinson partnership ended abruptly in 1986 with the manager's sacking but only for the better as Alex Ferguson embarked to the scene, and Manchester United looked to become more than a competitive Cup side.
Ferguson and Robson built an instant rapport as both shared a common winning mentality as they oversaw a complete revolution of the squad getting rid of unmotivated individuals and inviting a long-lost intent to overcome the mediocrity in their League performances. Although the first league title did take its toll on the Scot as well as the battling Robson, they also shared many more spectacular moments on the tricky road to league success. There were times when Ferguson required a voice in the squad, a valiant second opinion and Robson made sure he was straight to the point whenever asked for his insights. Two level-headed individuals who also shared a rather had a turbulent demeanour on the field always had each other's back which was visible during the tough managerial times of the Scot and the injury-laden periods of the Englishman. Robson, for me, wasn't an on-field replacement for Ferguson – No, that was Roy Keane in more than one way. Robson acted as a complement identity that the side saw as a support which was important in the reign of a disciplinarian like Fergie – by far the most perfect captain-managerial combo conjured in the United history.
Robson was definitely indispensable for the manager, but it was the fans that elevated his status from just another United player to a cult figure – and that was no gift from the locals but a testament of the memories he gifted them in those 13 years. Moments like the night against Barcelona in the 2nd leg of Cup Winners' Cup quarter-final where Robson single-handedly pulled his side from a 2-goal first leg deficit to an unlikely 3-2 win, are still part of footballing lore. He set the bar to an almost unreachable height for any other individual performance to better his effort, yet it was a shame that they didn't win the tournament that year. His contributions in the domestic cup runs and in the 1992-93 league-winning season were the only few moments that were applauded out of his long tireless run in creating glorious moments for the fans. Its only now, with the side struggling with a feeble midfield, that we realize the significance of a workaholic Robson's role in the usual glitzy United setup.
It's those countless crunching tackles, an array of relentless efforts and the ability to shoulder any looming responsibility, even in the darkest of hours at the club, that makes the sight so heart-warming when we see those flailing banners on the Stretford End even today, reminding us of our 'Captain Marvel'. The supporters will always feel blessed for his contributions in transcending a promising identity into an unstoppable force we have been more familiar with in the past few years. He led United to an unscaled footballing altitude where the fans feel it should belong forever.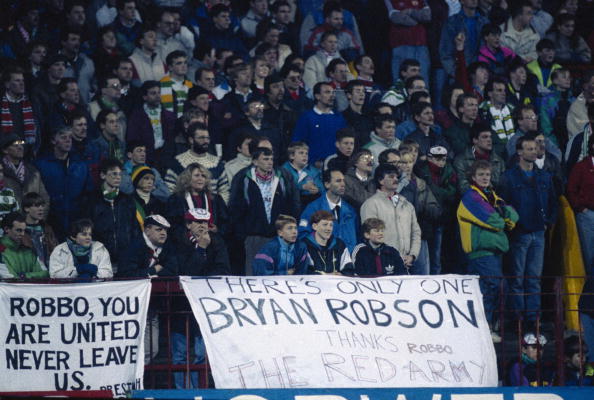 For all of us, Bryan Robson stood for everything a professional footballer should be. He was close to be the perfect player – tackling, scoring, passing, good in the air, up for every game, a leader by example.
– Roy Keane, on his midfield predecessor at Manchester United
Bryan may not have been a viable protagonist for a fairy tale, but his life certainly has had a fair share of never-ending episodes, all ending with a well-knit moment brimmed with immense satisfaction. He probably was never acquainted much to the realm of emotions, which makes him thank football even more to take care of all that and more with grace and equanimity.
 It's not just as a footballer but also an identity that one could back with every single responsibility that we will always miss in the modern game stocked with plethora of talent, yet devoid of men willing to give it all for few moments with the ball.
Bryan Robson was definitely one of a kind  – An untamed, unfazed, inexplicable talisman.
Here's a video compilation celebrating Robbo's best moments in a Manchester United shirt. Enjoy!