Legends of club football: 'Sepp' Maier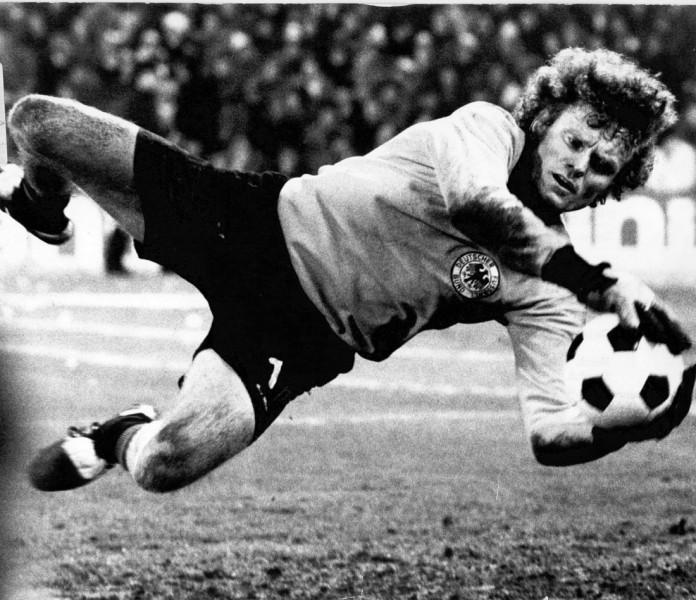 The year was 1952 when an 8 year old Josef Dieter Maier joined TSV Haar, near Munich, dreaming of becoming an attacker. But as fate would have it, the coaches and players at TSV were of a different opinion. "You're the laziest, you're the fattest – you play in goal." Well, the rest, as they say, is history.
With the ball in his hands instead of at his feet, Maier soon settled into his new position and like all goalkeeping greats, took a liking for clean-sheets. His burgeoning talent was more than obvious and at a tender age of 15, he was called into the youth team of Bayern Munich. Thus began a relationship that would last throughout his footballing career. Having signed a professional contract at the age of 18, Maier worked his way into the Bayern first team, and between 1966 and 1979, played in 442 consecutive Bundesliga matches; a record that still stands in Germany. In his 17 years of professional football at Bayern, he helped Bayern win 4 Bundesliga titles, 4 German Cups and 5 continental and intercontinental trophies. So it wasn't really a surprise when he found a place on Bayern's finest XI of the century, along with legends like Muller and Beckenbauer, as voted by club fans.
Maier's success wasn't restricted to club level though. He tasted glory with the German national squad in the form of UEFA European Championship in 1972 and FIFA World Cup in 1974. He amassed 95 caps for Die Mannschaft and was chosen as the nation's best goalkeeper of the century. The 3 German Footballer of the Year awards are testament to the legendary status of the man nicknamed Die Katze von Anzing (the cat from Anzing); a nickname well deserved for his cat-like reflexes.
For a man who idolized German comedian Karl Valentin, it wasn't much of a surprise that Maier had a rich sense of humour. None can forget his oft quoted line – "A goalkeeper needs to exude a sense of calm – and make sure he doesn't fall asleep!"
But the footballing world will perhaps always remember his comic timing for chasing a duck which had waddled inadvertently onto the pitch. Mind you, it wasn't during stoppage in play. It was right in between a Bayern vs Bochum encounter and Maier claimed he was bored because Bochum had not managed a single attack on his goal!
In July 1979, his glittering career was brought to an abrupt halt because of a car accident in which he tore his diaphragm and also suffered concussion, a broken arm and fractured ribs. He had once famously said: "I always used to say that I'd carry on playing for as long as Franz Beckenbauer and Gerd Muller can push me on to the pitch in a wheelchair." Alas, that was not to be. But Bayern didn't see the last of Maier. He returned as a goalkeeping coach and mentored a young shot-stopping talent snapped up from Karlsruhe – Oliver Kahn.