"Let's focus on education of the professional game" - Interview with Manisha Tailor (British Asian football coach)
747 //
05 Nov 2012, 21:39 IST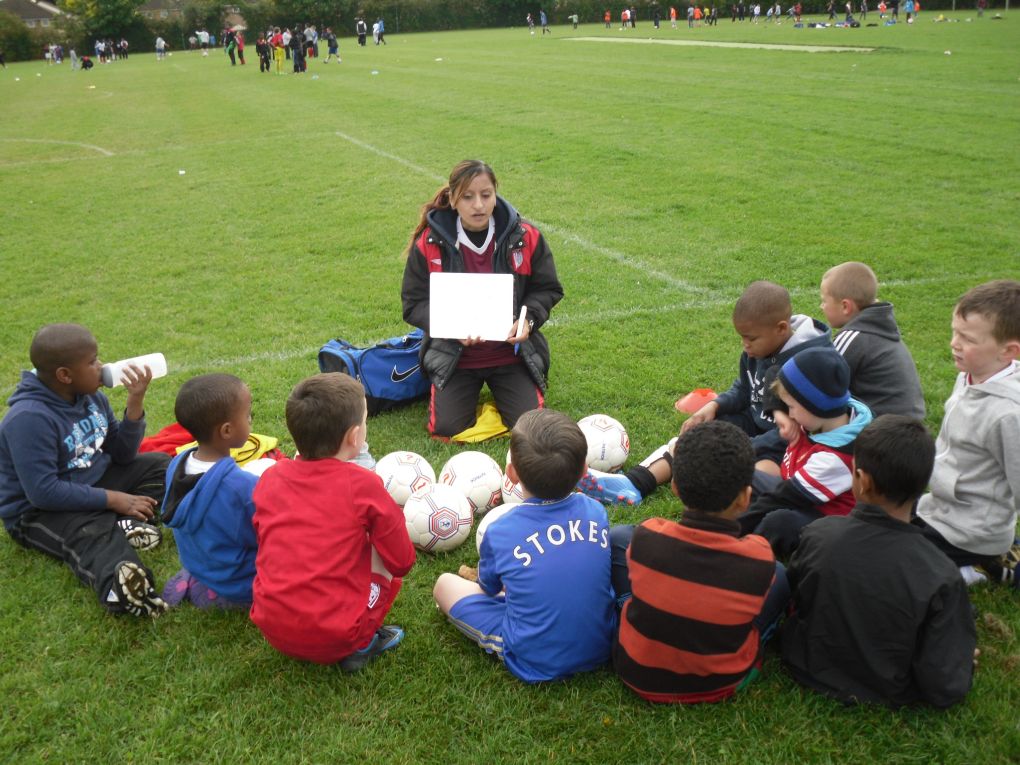 British Asian football coach Manisha Tailor is a positive and bright example of women in football, who not only love football but who are also giving something back to the beautiful game as well as society. I interviewed her and got some very interesting answers.
Please tell us a little more about yourself?
By profession, I am a primary school teacher and gained a BA Education (QTS) in 2001 at Goldsmiths College, University of London. I have been working in education for over 12 years and since qualifying, have now attained the National Professional Qualification for headship (NPQH), which qualifies me to become a Headteacher, in addition to a MA in Leadership. I am a former Deputy Headteacher, and presently working part-time as a football coach (I came out of full-time employment last year to complete my Masters degree). Now completed, I am looking for a full-time school position. At some point in the near future, I am keen to undertake a PhD study within the area of football, proposing to focus on Asian females within the game.
I am an active volunteer with Middlesex FA, London FA and London Playing Fields Foundation (LPFF) in their 'girls in football' festivals and initiatives. I am also part of the London FA 'Equality and Advisory' group. In 2010, the FA launched a campaign titled 'Football Needs You' to engage more people, who work full-time, into coaching. It was to demonstrate that with effective time management, passion and desire, one can make time to coach. I am an ambassador for the FA 'Football Needs You' campaign. More recently, I was involved with Kick It Out's 'Raise your game' workshop at Chelsea FC training ground. I conducted a coaching master-class session, focused on coaching youth players, as well as mentoring through the day. I also hold shadow coaching sessions at the Arsenal Ladies Centre of Excellence on a regular basis, as part of my ever continuing learning journey and development in coaching.
How did you get into football coaching?
I started playing football when I was 8 years old (currently play for a futsal academy and 11 A-Side county league team), so already had a natural interest in the game – coaching gave me the opportunity to utilise the skill set that I had gained in teaching, and knowledge and passion for the game. I love learning and passing on learning, so coaching was a natural progression.
I started coaching in 2003, however didn't have any formal coaching qualifications. I was teaching in a Hindu Faith school which didn't have a school football club, never mind a team! So I decided to set up and run a club during lunchtimes and after school. I started off with a club for boys, which then grew to a girls club, who began to take interest in the sport. I also used to go and play with the children outside in the playground. I felt being actively involved with them to promote the sport, was imperative to gain interest from both the boys and girls as well as their parents – leading by example to breaking down stereotypes and barriers was key. As I moved school, again, I set up an after school football club for boys, as it didn't exist and there was an apparent need. This school was in Brent with high BME population. In 2010, at the same school, as a result of my involvement in the 'Football Needs You' campaign, interest from BME girls increased and I took a group of 25-30 girls on a weekly basis for a lunchtime practise session. It was between 2009-2010 that I gained formal coaching qualifications, achieving both the level 1 and level 2 certification. This year, 2012, I also attained the Youth modules 1 and 2 in coaching and hope to undertake the Youth module 3 next year.
Who do you currently coach?
I coach an Under-7s team at Gibbons Wreckers Youth FC (based in North West London) every Saturday morning.
I also coach an adult men's team, Indian GymKhana, which is based in West London on one evening a week and they play in the Middlesex County Premier division. I am also a shadow coach at Arsenal Ladies Centre of Excellence.
Were your family and friends supportive of you becoming a football coach?
My immediate family members have been very supportive of me becoming a coach. Although this has not been the case with some extended members of the family, as the sport itself is still seen as one that is more favoured towards boys/men. Surprisingly, this has also been the case with some friends. In both cases, it is about education and breaking down stereotypes. Many of my female friends do not have a natural interest in football, which has implications on the work I do, with the erratic hours of the coaching world! Football eats into my evening and weekends, and for some, this is difficult to understand, as it's not a normal 9-5 job. Nevertheless, it is something I love and enjoy and wouldn't give up for the world!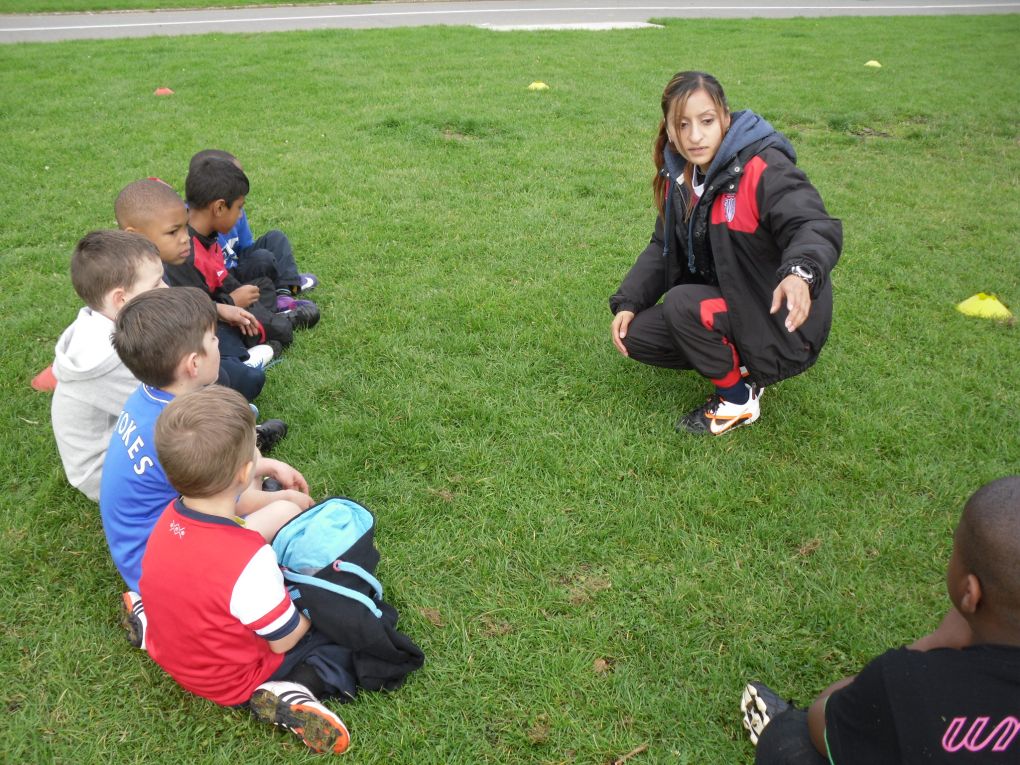 As a British Asian women, did you face discrimination? Who helped you to become a coach?
Fortunately, I have not been a victim of any discrimination to date. In fact, I have received a lot of support from key organisations and partners. I met Rachel Yankey (Arsenal Ladies/England International) as a result of a football education project that I had initiated to target our under-achieving and vulnerable pupils. Its aim was to impact their personal and social development, as well as raise academic achievement, through football. Rachel was aware that I coached, but was very surprised that I didn't have any official qualifications. She gave me the guidance and support that I needed to get myself onto the coaching pathway. I was given the opportunity to work with her and shadow coaches at the youth football club, that she founded (Gibbons Wreckers Youth FC, which I now coach at), assisted me with my level 2 log book. Since I met Rachel, she has continued to help me learn and develop, and had it not been for her, I would not have stepped onto the coaching ladder. Now a good friend, my coaching journey continues with her expert guidance and faith in my ability as a coach.
I did my levels 1 and 2 through London FA and was put on their female development programme, in partnership with the London Playing Fields Foundation. Alex Welsh, CEO at LPFF, has been instrumental in ensuring that I have the best possible guidance on theory and practice, both prior to the level 2 and to date. Alex still considers me as his 'student' and continues to offer me a wealth of advice on any aspect of coaching and education.
With my expertise in education, John Bayer (Arsenal Ladies, Technical Director) and Shirley Askew (Arsenal FC, Head of Education) took the time to meet me and discuss the role of 'Head of Education' in a professional club, and how I can possibly transfer the skill set that I have acquired in school leadership and management, along with coaching, into a football club. Since then, John Bayer has been active in providing me with opportunities to shadow coach at Arsenal Ladies Centre of Excellence, in addition to helping me plan steps towards becoming a 'Head of Education' at a professional club, this being my future goal.
Troy Townsend (Head of Leadership and Mentoring, Kick it Out) has given me the opportunity to demonstrate my coaching ability and has great faith in my capacity as both a coach and educationalist. He is someone who I can entrust upon for honest and valuable advice.
The female development officers at Middlesex FA, London FA and LPFF have been active in providing me with a range of opportunities to gain professional development in different settings. I am extremely grateful for all their support as it has certainly development my self-confidence as a coach.
I continually seek advice from Alex, Rachel and John who have all been influential in my progression and development as a coach!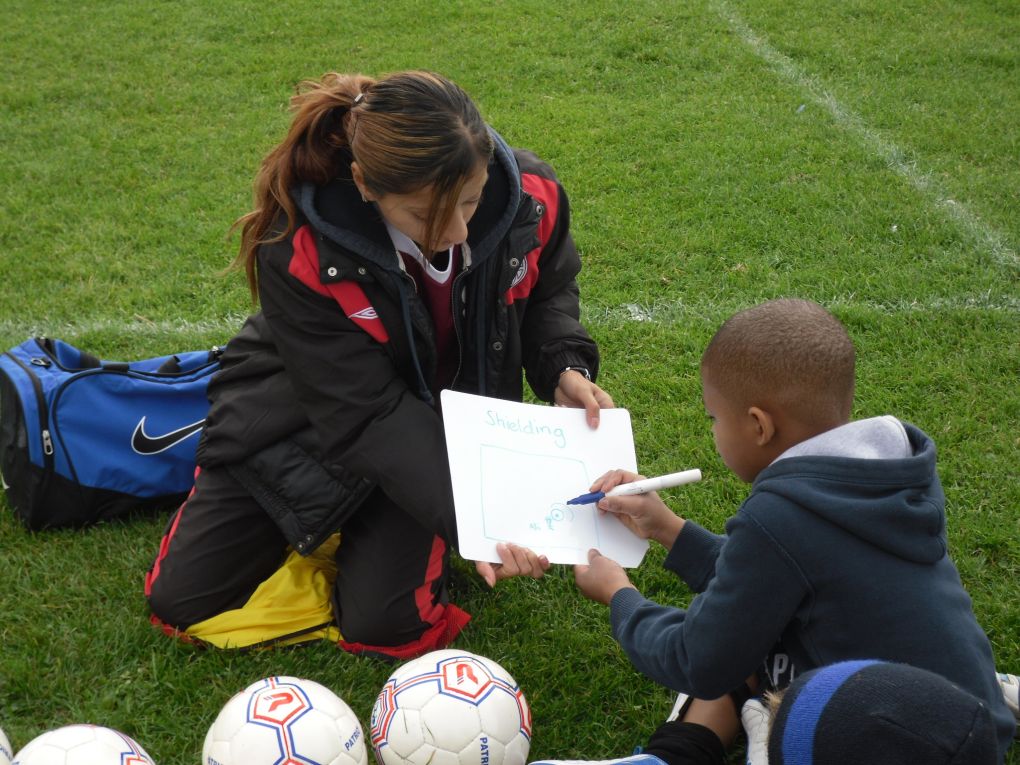 Where do you see British Asians in football today?
There are Asian male footballers that are extremely talented such as Indy Aujla, Amar and Arjun Purewal (Darlington FC), who play at an elite level. But as for naming women, it would be a sheer struggle. Asians in football at professional level is a minority.
Many Asians now do play at grassroots clubs – and it is this youth, that needs to be educated and nurtured. However, for young players, their future will be determined by parental involvement; those Asian parents that are educated about the game of football, those who understand that it is imperative for players to be in the professional academy system from a young age, if they are to have hope of and aspire to make it at a high level. The need to also understand the reality, that only a few make it through, is not just for Asians, but for all involved in the professional game.
Participation of both Asian men and women has increased, let's embrace this and focus on education of the professional game.