Letting Bale go - A blessing in disguise for Tottenham?
8.94K //
28 Jul 2013, 23:52 IST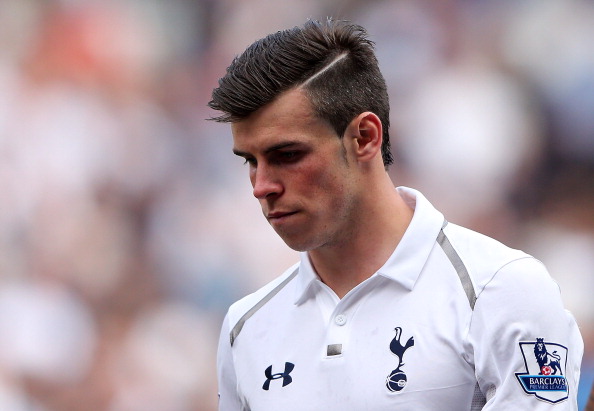 Last season, two points from the first three games. The season before, 3-0 and 5-1 defeats in the first two games of the season (admittedly against the two Manchester clubs). The season before that, five points from the first four games. Tottenham Hotspur habitually start the season poorly and it keeps on costing them.
It's not hard to see the reason why. Daniel Levy, Spurs' chairman, is a man who squeezes every last drop out of every transfer. Attempts to sign players have fallen down in the past not over fees but over the payment structure of the deal; it's that, apparently, that held up the purchase of the forward Roberto Soldado from Valencia. And what his brinkmanship means is that too often Spurs do their business late and as a result new players haven't been assimilated when the season begins.
It's not just purchases, either. There was something admirable about the way Spurs held on to Luka Modric in 2011-12, but the issue continued to overshadow the club at the beginning of 2012-13 before he was finally sold. When a player asks to leave and another club is making an offer, the selling club essentially has to decide
a) whether the player will just sulk if he's not allowed to go
and
b) whether the long-term gain of retaining the player and perhaps inflating his value is worth the short-term negative of irritating him.
What happened with Modric is now being played out again with Gareth Bale and, as in all sequels, this time the stakes are higher. Judging by the reactions of certain Spurs fans on Twitter and in comments sections, there seems to be a mass willingness to ignore the reality, but the fact is that if a number of newspapers are running similar stories citing unnamed sources they have almost certainly been briefed. If a manager suddenly stops denying stories he has been denying, there is a reason.
Bale is interested in a move and Real Madrid, if they have not made a formal offer as yet, are preparing something jaw-dropping.
The question then is why Levy doesn't simply call their bluff. If the bid really is £82m, and all sources seem to suggest it is more than the £80m Real Madrid paid for Cristiano Ronaldo, he should simply take it (or perhaps try to haggle up to £90m or so). No one player is worth that: Bale was exceptional last season and turned a number of games with moments of individual brilliance, but for £82m you could buy four top-class internationals.
Bale is an icon, it's true, a symbol of the level at which Spurs see themselves but there has to be a measure of pragmatism. With that amount of money Spurs could replace Bale, add a top-class defender and another center-forward and still have money left over to strengthen if necessary in January – and that, frankly, would be of greater benefit in the long run that hanging on to a player who is unsettled.
The problem is that, already, many of the biggest names have moved this summer. Spurs are reacting to events rather than dictating them. They still have over a month until the transfer widow closes but already it looks like the start of their season will be disrupted again – and the longer Levy waits the greater that disruption will be and the harder it will be to bring in fresh talent.