Liverpool are 'their own enemies'
874 //
17 Dec 2012, 18:20 IST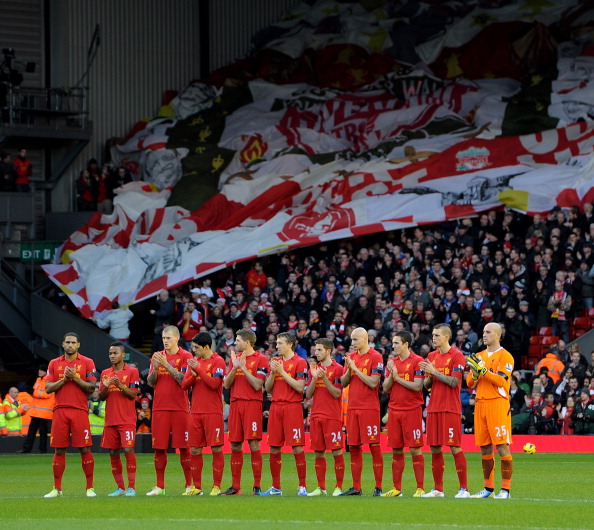 With 17 Matches already played in the EPL and Liverpool taking just 22 points from it , it's very clear that this is not the club's best form.
Yes, everyone knows that they are facing problems, have a lack of strikers and have injuries also. But the fact of the matter is, if Liverpool would have won their match against Aston Villa, they would have been sitting pretty in 6th position, which is not bad at all, considering that they had made a terrible start this season and had just ONE striker!
Hence, it's very simple that Liverpool are their own enemies. Everyone expects them to easily beat a side like Villa, who are fighting the relegation battle, but it is those matches that they lose.
Now, with the January transfer window just a few days away, it is obvious that Brendan Rodgers will go for strikers, but I think they need a better midfield player who has the ability to make a defence-splitting pass just like their captain Steve G , and moreover, someone who can take on defenders and show some skills just like Adel Taarabt did for QPR this weekend.
I still feel Liverpool can finish in the top 6, but they need to win games against oppositions who are below them. Brendan Rodgers has to be very careful with the players that he buys in January, and should carry on the good work that he has been doing since he joined Liverpool FC. Bringing Sterling, Wisdom and Suso into the first team and making Jose Enrique a left winger are the few decisions that only a few managers can make. The signing of Daniel Sturridge may not be as fruitful as it seems, as he doesn't deserve the price that Chelsea are demanding. There are many other players who can prove to be a better buy then Sturridge, and that too at a cheaper price.
With the history that Liverpool has, it is very disappointing to see them struggling for strikers and ending up in the middle of the table. It is high time now! The owners should make some bold moves and spend their money wisely. The money that "King Kenny" wasted still remains a nightmare for all Liverpool fans, and the owners as well. Brendan Rodgers should be very wise while picking up players who suit the current squad.
Liverpool is just ONE good striker away from being a team that can easily finish in the top four and start playing in the Champions League again. History might not be repeated for Liverpool, but Rodgers should create a team that can make history!