What's the story?
Liverpool secured a place in the Champions League group stage with a stunning performance against Hoffenheim and it seems like the Reds' fans might have some more good news after reports in Spain (via Belfast Telegraph) claimed that the Premier League giants are confident of completing 2 out of 3 blockbuster signings before the transfer window ends.
The players linked with the Reds are Real Madrid duo, Mateo Kovacic and Lucas Vasquez, and World Cup winner and Schalke centre-back Benedikt Howedes. Jurgen Klopp wants more squad depth after making it to the group stages of the Champions League and if reports are to be believed, FSG (Liverpool's owners) are confident of securing at least 2 out of the 3 signings.
In case you didn't know...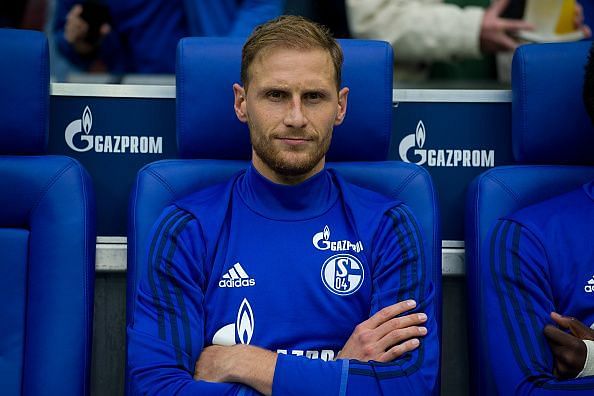 Liverpool might have signed Salah, Solanke and Andy Robertson in the transfer market, but it is no secret that the Reds have been after a quality centre-back and central midfielder since the start of the transfer window,
After having missed out on signing Naby Keita and Virgil van Dijk, it seems that the 5 time European Champions have turned their attention towards Howedes, Kovacic, and Vasquez to strengthen their squad.
Also read: 5 best midfielders in the Premier League at the moment
The heart of the matter
Many publications in Spain claimed that Kovacic had agreed a deal to join Liverpool, but it seems that Zidane is a huge fan of the Croatian youngster and is unwilling to sell the talented 23-year-old midfielder. Lucas Vasquez, on the other hand, is reportedly frustrated with a lack of first-team opportunities and is open to a move to Liverpool especially as 2018 is the World Cup year.
The deal most likely to go through is that for Schalke defender Benedikt Howedes. The 29-year-old is experienced at playing at the very top level and a World Cup winner. The German is good in the air and calm in possession and he could he be the missing piece in Klopp's jigsaw puzzle.
Also read: I think WTF? It's your job – Klopp tells players to deliver
Video
Howedes might just be the player to shore up Liverpool's leaky defence.
Author's take
If Liverpool are serious about competing in both the Champions League and the Premier League, they will need quality players and squad depth. Kovacic, Vasquez and Howedes are all world class players and the Red's fans will be hoping that FSG steps up and signs atleast 2 out of these 3 players before the transfer window ends.
Also read: Liverpool great Souness 'would snap Barcelona's hand off' for massive Coutinho fee
Edited by Ashwin Hanagudu