Liverpool: Is the Champions League a distant dream?
774 //
28 Dec 2012, 10:57 IST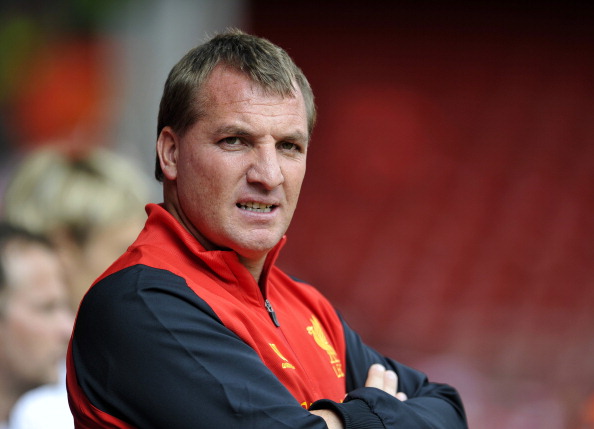 Since Rafa Benitez left Liverpool FC in the summer of 2010, every one of his successors has had the same task: get the club back into the Champions League. Roy Hodgson was brought in to "steady the ship", but he left the club after only 6 months in charge. Kenny Dalglish was seen by many as the right man, and after an impressive second part of the 2010/11 season, he got the job full-time.
New owners FSG gave Kenny all the money needed to get the club back on track, but he overspent on average players and finished only 8th in the league. After such a disappointing league finish, Kenny's future was clear.
After a long search, Brendan Rodgers was identified as the man to take Liverpool forward and try to achieve the ultimate goal: a return to the Champions League. So far the team has underperformed under his guidance, sitting in mid-table for the whole first part of the season. But the blame is not only on Rodgers, it is also on previous regimes and the owners.
When FSG first arrived they were willing to invest big to get Liverpool "back to where they belong." But after a spending spree of around €120m, with 2/3 of that money wasted on overpriced players, they seem to have tightened their belt. It is something most businessmen would do after seeing so much of their money wasted, but that is not how things work in football.
The reason they appointed Brendan Rodgers as manager is because he is young, hungry for success and has a long-term vision for the club. Their fault in this whole story is that they have failed to support the manager they have chosen as long-term solution. Rodgers has spent a little less than €40m in the summer, which is a small figure considering the amount of money Dalglish and Comolli had spent.
Rodgers needs to shoulder his part of the blame too. He needs time to get the team to play the way he wants them to play, but so far performances and results have been too poor and inconsistent. His signings haven't really been huge successes either: Joe Allen has started brightly but has been very poor lately, Fabio Borini got injured at the beginning of the season, Nuri Sahin has been either dropped or played out of position and Assaidi has disappeared.
The biggest problem for Rodgers is that the team isn´t showing any signs of improvement. The defence seems to be getting worse every game and the team is still struggling to score goals. With January knocking on the door, Rodgers will have to make some very smart moves if he wants to get anything out of this season.
The first thing Rodgers and his staff need to do is choose which positions they want to strengthened in January. There are a lot of positions in need of strengthening,  but they can't be all be filled in January. The three positions most in need of strengthening at the moment are the two wide forward positions and left back. The two players most linked with Liverpool so far are Daniel Sturridge and Tom Ince. And while both are solid young talents, the question is how much can they improve the current team.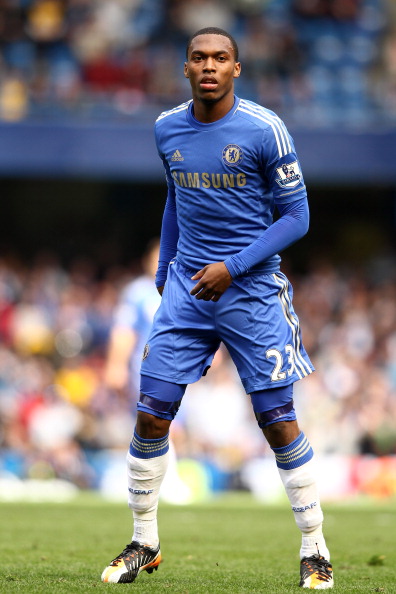 Daniel Sturridge seems to be a done deal, with a reported fee of around €15m. The English youngster had a good season for Chelsea last year, but has failed to break into the 1st team since RDM took over. Under Rafa Benitez, he has fallen out of 1st team plans completely, and Chelsea were more than happy to sell him.
For many Liverpool supporters, this is seen as another case of overspending on homegrown players, and it may well be the case. It is very unwise to use such a big chunk of the club's budget on a young, unproven Chelsea reject.
If Liverpool are to get back into top 4 contention, they need to extend their market. Signing players with PL experience may have its positive sides, but prices for such players are very inflated and mostly don't represent value for money.
€15m for Sturridge is a good example of that – it may pay off but there are some cheaper and probably better alternatives abroad. Players like Pierre-Emerick Aubameyang and Dries Mertens are top talents and would probably cost the same or even less than Sturridge.
If Liverpool manage to make some good signings in January and future transfer windows, keep their top players and give Rodgers the much needed time and money, the club will get back into CL contention and maybe even achieve that goal by 2015. By then, some of the youngsters will mature and Liverpool will have a good, young and strong team ready to return to Champions League football.
But if they keep overpaying on average players and sacking managers, Champions League football will only be a dream that will soon be forgotten.