Liverpool: There, and still, not exactly there yet
750 //
28 Dec 2012, 22:29 IST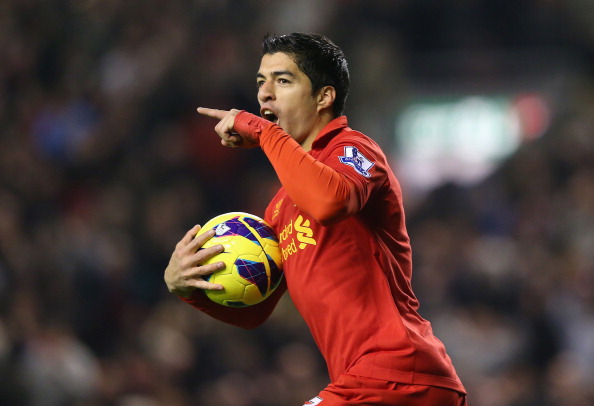 Another game gone by; another loss… This sort of thing has become usual for a Liverpool fan. It was amazing how a match which had started so positively could turn so bizarrely cruel. And the question arises again: Is Brendan Rodgers the right man for the job??
As we all know, there is no easy answer to so intricate a question. But let me lay the facts before you, as unbiased and unemotional as I possibly can. Brendan Rodgers arrived at Anfield by succeeding Kenneth Dalglish, one of Liverpool's favourite sons, handing him enough pressure in a job hugely unenviable. He signed Allen, Borini and Assaidi – maybe not world-class, but surely brimming with potential. Results have not gone his way since.
But he has all the makings of a great manager. I know that many Liverpool fans hate to hear the word 'transition', but transition for Liverpool is not the same as transition for clubs like Chelsea and City. For clubs like ours, transition cannot be achieved through quick-spending – it has to be achieved through steady and sustained building. Besides, look at what happened before FSG took over- we nearly went into administration. People cry about not finishing in the top 4, but imagine what would happen if your club's finances broke down completely – you would be reduced to more than tears.
I am just saying this – Brendan Rodgers brings to our club a philosophy, something which doesn't bring immediate results, but surely the ultimate result that matters. You can notice from his conferences that he always speaks with a vision, about how to get us back to the top, vying for titles, and with the best talent in the world.
The problem we are facing is not the absence of talent on the pitch. This is the team we put out at the Britannia:
This team is not that enterprising, but should be enough to get us up in the top 6. The problem is about not having talent on the BENCH. There is not enough depth. That can be easily remedied though. Rodgers is currently addressing the shortages up front (Sturridge looking likely). And Rodgers brings the passing philosophy, which suits Liverpool right down to the core. So it is simple – Brendan IS the right man for the job.
But knowing that doesn't make anything easier. We should instead get behind him. Talks are going on about the redevelopment of Anfield. More capacity will lead to more fans, which will lead to ultimately more funds. Therefore we are steadily moving forward. Firing Brendan will just be like what he said after the Stoke match – "Taking some steps forward, then taking one backward."
Having said all this, lets look forward to thrashing the Hoops in the weekend.
Keep it coming Reds!
YNWA!