Liverpool to play kingmakers of England
829 //
18 Mar 2010, 21:55 IST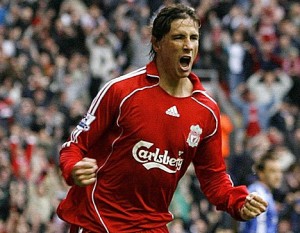 It's funny how quickly things change in football. This time last season, Liverpool were in contention for the Premier League title while Arsenal were trying to beat Aston Villa and Everton to fourth place.
And as it turned out, Arsenal managed to finish fourth while Liverpool went on to lose the title by four points.
This time around, Arsenal have a chance of winning the league while Liverpool are battling with Manchester City, Tottenham and Aston Villa for the fourth Champions League spot.
Arsenal are currently third, two points behind Manchester United who lead the table, and are level on points with Chelsea who are second with a game in hand. But the Gunners have relatively easier games compared to the other two. United and Chelsea still have to play each other and also have a game each against Liverpool.
This is where Liverpool becomes so important to the title challenge. Towards the end of last year, with fourth place safely secured, Arsenal still had games to go versus Chelsea and United. With the latter two vying for the title, Arsene Wenger had declared that his side would play the "role of kingmakers" as those results would affect the title.
The Gunners did not do much as they went on to lose against Chelsea and when they played United, the Red Devils only needed a point to seal the title. The game ended in a goalless draw and United celebrated their record-equaling eighteenth domestic title.
This year it is Liverpool who takeover as kingmakers. But more than deciding who wins the title, the Reds have their own interests at stake as it is unlikely that this season the fourth place will be decided until the very end. They will have to win every match and hope the others fighting for fourth drop points. They take on United on Sunday.
Arsenal beat Liverpool home and away which in a way widened the gap between the Reds and fourth place. It is ironic that by winning their remaining games, Liverpool will be doing the Gunners a favour.