Liverpool vs Young Boys: Qualification to the knockout stages within sight
700 //
21 Nov 2012, 19:09 IST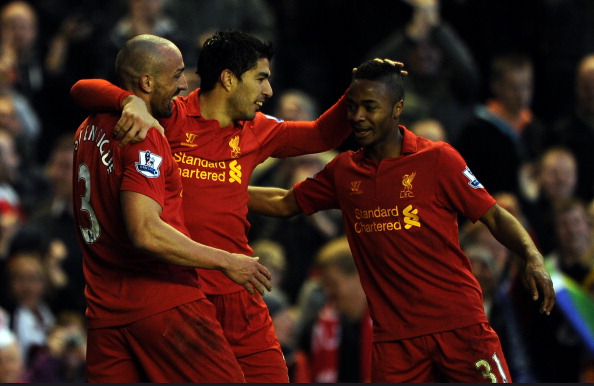 The other night when Barcelona played Spartak Moscow, the commentators were discussing the Six seconds rule. For those who aren't aware of what this means, it is actually the time frame for the Barcelona players to retain the ball once they lose possession to their opposition. More often than not Barcelona were actually able to get the ball off their opponents and while the Russian team did create chances, it was their finishing which let them down and on the other hand Barcelona walloped in three goals and it was game set and match.
Brendan Roger's footballing principles are also based on ball retention as well. At Swansea, he did that tellingly, which yielded in a team playing attacking football along with possession-based play. His fundamental understanding is that if the opposition doesn't have the ball, they can't do you much harm. His footballing principles are slowly starting to take shape in the Liverpool dressing room as well. His beliefs and his trust in the current crop of younger players are there for all to see.
At the starting of their Europa League campaign, Rodger's insisted it was a breeding ground for the Liverpool youngsters, not that he had any choice. With a squad as thin as Liverpool's, Rodger's was better off developing the younger players, instead of risking the senior and first team players to exhaustion and injuries. The experiment though has been a success to some extent, with qualification still within Liverpool's grasp and although they have not exactly thrilled in Europe, they have been able to get the job done at most times.
Instead the emergence of Andre Wisdom, Suso, Shelvey and Robinson has provided with further options in the Premier League. Wisdom in particular debuted and scored against the upcoming opponents, and from that performance has kicked on and has been a part of first team ever since. Suso, another of the youngsters, has also flourished as well. Shelvey is currently top scorer for Liverpool in Europe and although he has lost a bit of momentum since then, a good run at Anfield along with the backing of the home fans will help him lift his game.
Being a home game, Liverpool may even name some of the seniors on the bench, as travelling won't be an issue. Rodger's, though, will have one eye on the upcoming weekend fixture against Swansea. Earlier on in the Carling Cup, Swansea thrashed Liverpool, so Rodger's will look to avoid that. Losing against Swansea will undo the momentum that was built in the win over Wigan.
A win against Young Boys though will enhance the squad's confidence and will almost put them in touching distance of the knockout stages where further difficulties lie. It will be interesting to note what kind of a line up Rodger's puts out as the question is whether he would go for the kill against Young Boys and name a strong lineup or would he rather risk it till the final game in Italy. Udinese, undoubtedly, have been one of the tougher teams in the Group. The situation in the Group is also quite tricky; a win for Liverpool will put them on 9 points but a draw means they will have to hope for other results go their way and to go for a win or draw depending on the results in this round.
Liverpool may well look to avoid such a situation. Till now, Rodger's has been the master of his fortunes and instead of relying on the happenings around the other fixtures, he would like to take control of them this time as well.