Liverpool's crisis: What Brendan Rodgers should do
824 //
01 Nov 2012, 20:07 IST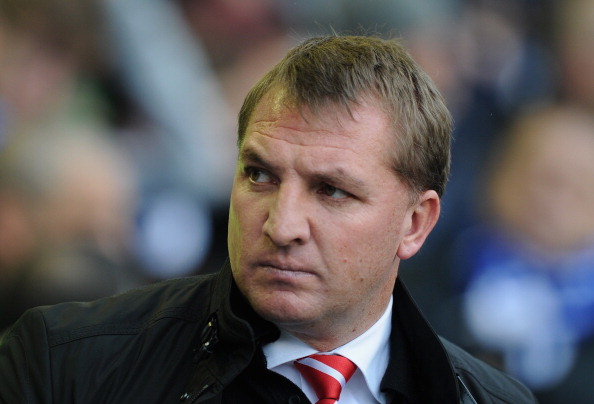 Yet another ill-deserved defeat. Being a Liverpool fan, it is really hard for me to digest that even after playing so well, we could not  manage to grab a win in the Cup. Brendan Rodgers and his squad need to turn things around. This is what I think needs to be done at Liverpool FC:
Improve finishing
Liverpool have been suffering when it comes to wrapping the game and claiming 3 points. With all the sloppy and slippery attempts on goals going way above the frame, Rodgers must either buy a poacher or work extra hard on making sure his strikers are practicing their finishing.
Mould Joe Allen rightly
With a proven top-class passing percentage, this man can surely control the strings of the squad. Liverpool have to mould Allen so that he can convert this exceptional passing percentage to assists. He is only 22 years old and definitely has time on his side in his pursuit of becoming a midfield maestro for the Reds.
Release pressure off the shoulders of Suarez
A major reason why we fall behind when it comes to scoring is the extreme pressure on Luis Suarez. Very often, since his arrival at the club, he has been expected to take the game away all on his own. This has to stop. Football is a team sport and depending on Suarez alone is not helping Liverpool – the team.
Improve on set pieces
Charlie Adam has left the club and Steven Gerrard isn't in top form when it comes to set pieces, for quite some time now. There was a time when he was feared but somehow, he isn't as intimidating as he used to be. Liverpool have to fix this issue quickly as Andy Carroll isn't around to knock in those headers either.
Samid Yasil should play more frequently
This German U-21 player did not have a good game in the League Cup, but has definitely shown a spark. It is time he is tried more, especially in the absence of Andy Carroll in the pecking order. He has to be given his opportunity to shine on the big stage and should start more regularly henceforth.
Make use of the depth in midfield
It is no secret that Brendan Rodgers is a fan of FC Barcelona's style of play. It could come in handy at Liverpool as well. Whilst most English clubs like to use their wingers to great effect, Liverpool have tremendous depth in the centre of midfield and they should focus on using the same. A new supply option for the forwards could do the trick.