Liverpool's priorities - a short review of the season
896 //
09 Nov 2012, 15:27 IST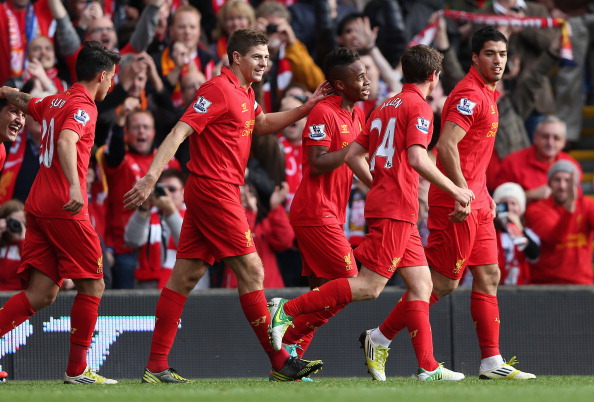 If we look back into the season of 2011-2012, Kenny Dalglish fielded the strongest squads even in the League Cup as well as in FA Cup matches, something that we don't see often from most managers. League Cups and FA cups are where where managers like to experiment with their squad depth and give chances to the young players. But Kenny Dalglish had one thing in mind, i.e. to go out and win every possible match.
Liverpool participated in 3 competition last season, reached the finals of two and won one. Not a bad season, eh? But then again, in times when some clubs have started to buy everything that comes to their mind, a certain club named Liverpool cannot afford to lose out on a Champions League spot. So the season was tagged as complete failure.
In came Brendan Rodgers, a person, whose philosophy of tiki-taka impressed a lot of football experts. With him, came Borini, Sahin, Allen, and an entertaining Assaidi.
The philosophy of tiki-taka is entertaining, exciting but extremely difficult to adapt. Is Liverpool capable and patient enough to adapt to this new philosophy? Only time and Mr. John Henry will be able to answer that.
Brendan Rodgers has successfully been able to inject his philosophies into the squad, a squad that got thinner and thinner till he was left with only two strikers. Then Borini got injured and will return only after December. But the inclusion of Joe Allen into the midfield has given Liverpool a much needed stability. Is he a replacement for Alonso? Not until he starts giving pin point long balls and delicious through balls to Suarez.
Brendan Rodgers has done an excellent job in giving the young guns a deserved chance in the first team. But the last time I checked, Liverpool is already out of the League Cup and won only once in Anfield in BPL. Fielding an inexperienced side against Anzhi with 5 in the back, is simply not the Liverpool way. Liverpool must start taking every match seriously or else Europa League exit may the next noticeable event in the Merseysiders' list.
Liverpool has been playing well but lacks a clinical finisher and some luck, with referee's support. Some important additions in the January Transfer window might help the Reds in gaining up some speed for the race to the 4th place.  Liverpool supporters need to walk on, with hopes in their hearts and hopefully, they won't walk alone.