Liverpool reignite interest in Eriksen
832 //
29 Mar 2013, 16:15 IST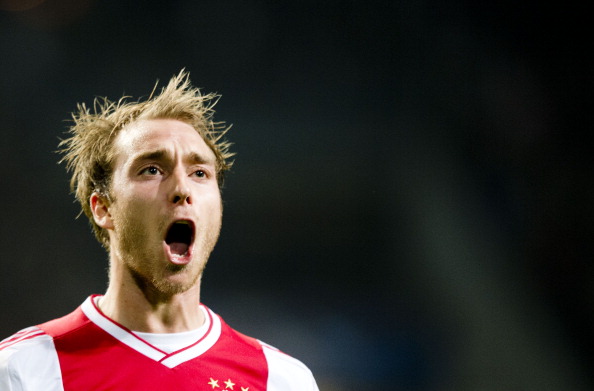 Christian Eriksen has been on the radar of several clubs and with his current contract due to expire in 2014, managers will look to acquire the talented playmaker's service.
Eriksen admitted that he wants to play in a bigger league. Liverpool boss Brendan Rodgers is a big admirer of the player and has reportedly sent scouts to monitor Erikson's progress.
The 21-year-old is highly-rated among Ajax fans and the club are keen to hang on to their star man. But after failed contract talks, Marc Overmars the director of football at Ajax revealed that the Danish international may be on his way out in the next transfer window.
"Christian has informed us that he doesn't want to sign a new contract right now. I think he and his agent want to see what opportunities present themselves this summer."
Overmars added: "We want him to stay here for at least two more years, but the day he leaves us, he will be ready to play for the very best.
"He's a player even the biggest clubs in the world could do with having in their squad."