Lucas Piazon takes aim at Chelsea players
1.00K //
16 Dec 2012, 23:18 IST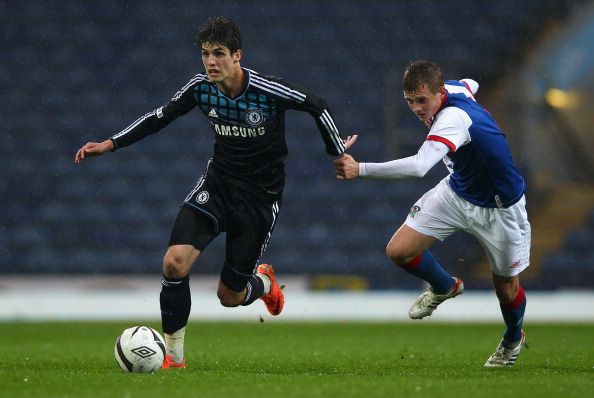 Following the defeat at the final of the Club World Cup, you could see quite a few Chelsea players who looked sad and disappointed that they lost. But Lucas Piazon has come out after the 1-0 defeat to Corinthians and criticized those who put on the blue shirt. He claimed they did not show their love for the blue shirt and that the trip was a total waste.
According to Terra, Piazon said,"We lacked character and love for the shirt," he said. "Nobody wanted to play. At least Oscar tried, I will not specify which players didn't but the team came unwillingly. You can't get in to a final and be unwilling to play, that is unacceptable. They were missing the desire to be a champion. I think the Brazilian players, Ramires and David Luis, strove to the utmost and therefore are sad."
David Luiz was seen crying on the pitch. Lucas Piazon was able to shed some more light on how disappointed Luiz was after the game in the dressing room.
"He can't enter a final without thinking about being in a final," he added. "But I realized that David was ill. No wonder, he was one of the few who actually cared."
It is very rare that a young player on the fringes of the first team squad criticizes the first team players like that. He will surely be on Twitter or will release a statement soon claiming that he never said that or that he was sorry to doubt the players' commitment. He will find it truly hard to survive in the dressing room if he doesn't.