Luis Suarez toils away thanklessly at Liverpool
2.55K //
29 Nov 2012, 20:28 IST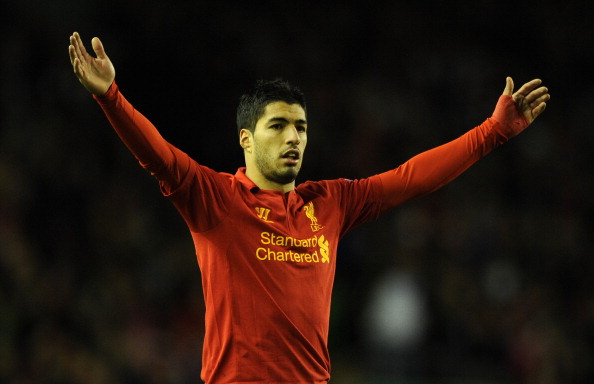 English fans are known for their extreme impatience and tendency to demand instant results. Far from results though, a descend has seeped in at Anfield. Liverpool sit 12th in the English Premier League table, having won one of their last six games, and an amazing three of the 14 games played through the season. Fan patience has been tested time and again, and it is testament to the faith that Brendan Rodgers has established among English fans that he has managed to keep his fans faithful. However, far more positive results ought to be demanded from a club that has won 18 league titles in its history, and contested UEFA Champions League finals in the not-too-distant past. Patience, though will soon begin to wear thin and the anger will be palpable. The immediate effects of these results on the players, however, will tend to be far more resounding. Especially on the one man steering this rudderless ship – Luis Suarez.
Far from being one of the more popular and loved players of the league, Suarez has haters wherever you look. His attitude on the pitch has incited many a heated discussion, and even the ethics of the game where under question when he was found guilty of racially abusing Frenchman, Patrice Evra. Love him, or hate him though, it is impossible to deny his standing as one of the finest strikers in the modern game; up there with the Van Persies, Falcaos, and Ibrahimovics of the world. His second season in a Liverpool shirt was forgettable in more ways than one, but this season Suarez has stepped up to the plate when his club needed him the most.
Unfortunately, Liverpool are really not the sort of club for whom Suarez should be stepping up. Not any more at least. The Uruguayan has scored 10 of Liverpool's 15 goals this season. An exorbitant number individually. A paltry one collectively. One that speaks lowly of the club and it's ambitions.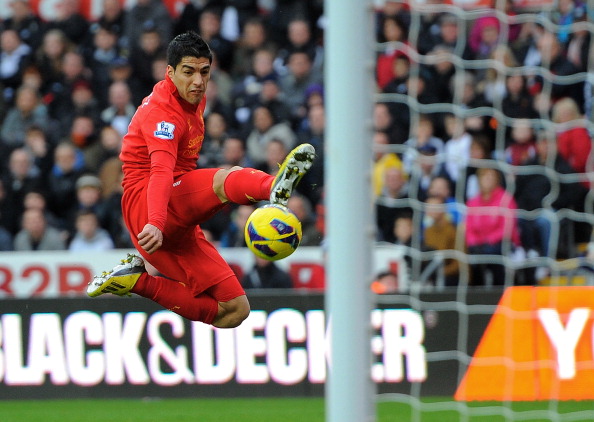 A player of Suarez's calibre deserves a club that will do his talent better justice than Liverpool are currently. A great club they were, granted. But so were Leeds United. Past achievements are hardly portentous of future successes. Devoid of help from most in the team, apart from perhaps 18-years young Raheem Sterling, and Captain Charisma Steven Gerrard, Suarez has toiled tirelessly all over the pitch, every time he has embraced it. Rodgers' team have played relatively pretty football, but to no avail, and creativity has been at dire straits this season. Joe Allen plays too passive a game for anyone's good, Steven Gerrard has been burdened with the defensive duties of midfield, and Jordan Henderson and Nuri Sahin resemble only shadows of their former selves and look nowhere near the players they were once touted to be.
Last season, Suarez could at least breath easy in the presence of Dirk Kuyt, Andy Carroll and Maxi Rodriguez. This time around, he was coupled with Fabio Borini to help out, but Karma had other plans, taking Borini out with an injury till January. He has been unboundedly criticised for his profligacy, but that is certain to creep in when all the work is being carried out single-handedly.
Rumours have been abound, that Manchester City, Real Madrid, and Juventus all interested in a deal for the nifty wizard, and willing to pay exorbitant sums while at it. But Rodgers is not willing to give this man up, and with good reason. He is well aware that his absence would descend the team into a battle for the murkier spots of the league table, and hence, his presence is an essential safeguard to that ignominy.
Luis Suarez will be praying that John Henry and Co. fund some arrivals at the club, but the initial signs from the manager have warned of a winter of pragmatism and prudence. And those are exactly the pointers to an inherent lack of ambition and interest, and it would be intriguing to see how far a talent like Suarez is willing to stretch his patience. There is plenty of time for a turnaround of fortunes this season, but on the basis of current evidence, it is unlikely, and the former Ajax forward would not be out of line in demanding an explanation; or an exit.