Modric joins Croatian team for World Cup preparations
2.23K //
31 May 2014, 07:00 IST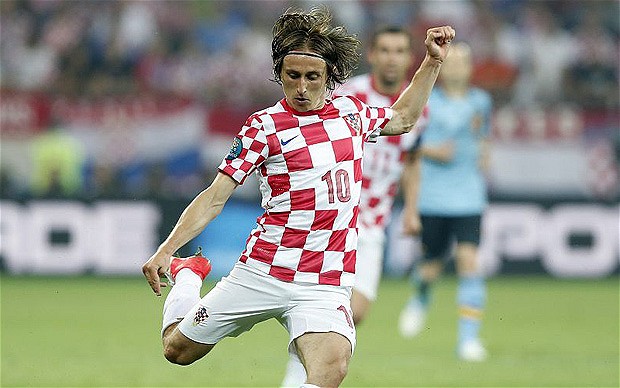 Osijek (Croatia), May 31 (IANS) Real Madrid midfielder Luka Modric joined the Croatian national soccer team based in east Croatia's Osijek and trained with teammates for the first time Friday.
"I am happy that I am finally with the team. I had a few days off to relax. I am feeling great and well rested," Xinhua quoted Modric as saying after the practice session.
Modric's teammates got the chance to congratulate him on his Champions League triumph with Real Madrid and he received a warm welcome from more than 2,500 Croatian fans that were watching Croatian footballers practice at the Gradski vrt Stadium.
The memories from the Champions League final are still fresh in Modric's memory but his mind is already turned to the next big challenge.
"I didn't have enough time to put everything into perspective but there will be time for that. Now I have to focus on the team and the World Cup. I think we are good enough to achieve something big in Brazil," Modric said.
Modric and his Croatian teammates had very successful season with their clubs, winning no less than 14 trophies in national and European competitions. That fact made Modric very optimistic about his team's capabilities.
"All those trophies that we won in our clubs this season show that we are in form and that we play good football.
"There is no doubt that now we are more experienced team than we were at the European Championship in 2012. We were very close to pass the group phase and I think that that experience can be of a great value for us at the World Cup," Modric said.