Make or break time for Chelsea
912 //
29 Mar 2013, 17:49 IST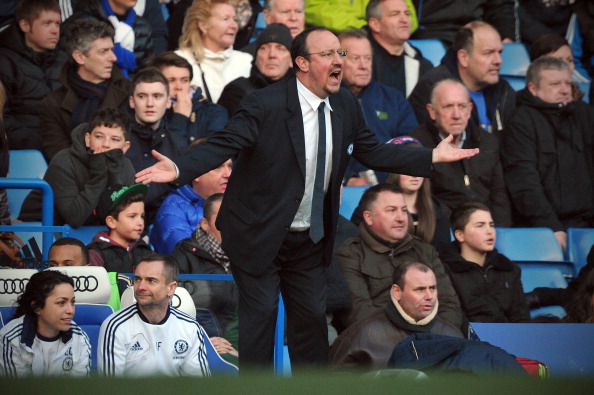 The judgements of Chelsea's successes this season will be made based on this month's work. And it's going to be hard work.
This kind of fixture congestion is hardly what a manager who is finally starting to click with his squad wants to see, but it is what it is. The spirited comeback against Manchester United and the close but nonetheless fought for victory over Steaua saw us add three more games to our fixture list. Southampton should be 3 points in the bag, but the comeback draw earlier in the season might play into the Seasiders' hands, in addition to the looming FA Cup replay against Man United.
Rafa Benitez's often berated system of squad rotation will seriously be called into question here. The likes of Benayoun, Marin and maybe even Aké will have to step up and will doubtless play some part over the coming month.
Drawing attention to the United replay, Chelsea are by no means 'certs' to win this one. A stunning comeback earned this match, and had it not been for a succession of stunning de Gea saves, the Blues would already be in a Wembley semi-final. However, the Red Devils have far better squad depth – they can call on four strikers, while we only have one scoring striker. This will likely cancel out home advantage for Chelsea, who won't be able to cope with the two matches as well as Man Utd. Ultimately, it will come down to team spirit and motivation – and we all know Chelsea have plenty of that.
Given this is almost their last shot at a trophy this season, having already squandered three finals, they will be hungrier for a win against a side who will win the Premier League. Not only that but it would be fitting revenge for the 3-2 loss at the hands of Mark Clattenburg.
This is a time for the fans to get behind the team and spur them on this month. No more hate towards Rafa, he doesn't deserve it anymore. Two wins in the next two games would be ample pay back from the team to the fans for their final defeats this season.
A win against Southampton would help consolidate third place but more importantly that Champions League spot. A win against Man Utd would set up a Wembley date with City. A win against Sparta Prague, who by the way beat Ajax over two legs, would see the Blues closer to that Europa League final.
It will be one of the hardest months in the history of Chelsea, but winning now would turn what looked like a failure of a season at the beginning of Rafa's reign into an extremely successful one.