Malaga vs Real Madrid: Five talking points
888 //
23 Dec 2012, 14:57 IST
Real Madrid's faint hopes of making a comeback in the La Liga took a body blow last night, when poor defending saw them crumble to a 3 – 2 loss at Malaga and left them 16 points behind the Catalans, who sit pretty atop the table.
A couple of goals from substitute Santa Cruz and one from Isco were sufficient for Manuel Pellegrini's men to prevail over Madrid, who scored from a Sanchez own goal and a Benzema strike. On a night of yet another in a series of curious selections, there were plenty of talking points to grab the headlines. Here are five of the most striking ones.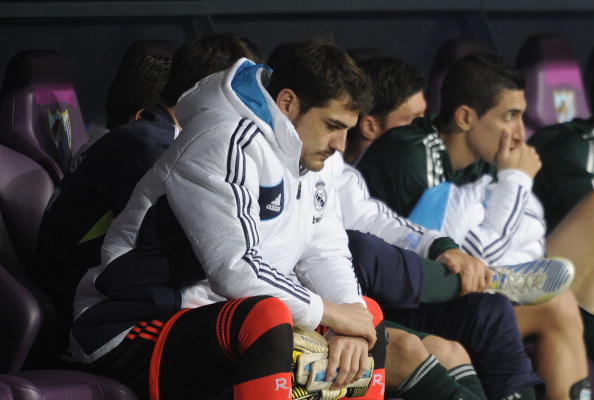 That was the question most fans were asking themselves when the Madrid team took the pitch, as Mourinho chose to go with Adan instead of the club captain. Apparently, it came as a surprise to the players as well, judging by Sergio Ramos' comments after the match. The Spanish international's presence was missed by the reigning champions, as he sat in the dugout looking dejected while Adan parried a ball into the path of Santa Cruz, and then was beaten at his near post by the striker on-loan from Manchester City. A performance which earned little respect for Adan means that the decision to drop Casillas will go down as one of the final nails in the coffin of Jose Mourinho's career at Real Madrid.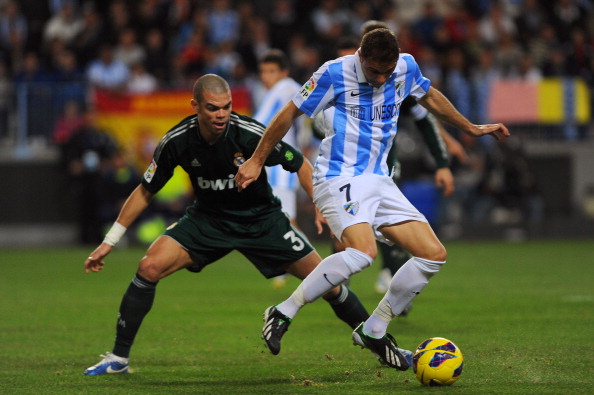 Much like Manchester United in that ill fated 1 – 6 derby, Real Madrid made the mistake of trying to press in attack without shoring up their defense. With Essien, and later Callejon in place of the usual full backs, Madrid were being run ragged by the Malaga attack, with little to no support from Ronaldo and Di Maria. It was almost embarrassing, the ease with which Joaquin and co. kept control of the ball in their attacking third, while Khedira's sense of defensive responsibility needs a thorough examination for Real Madrid's, and the player's own good. Leaving Alonso with most of the defensive responsibility, Khedira was one of the main reasons for Malaga's dominance in midfield, and thus their fluency in attack. A major concern for Real, as it has been through much of the season.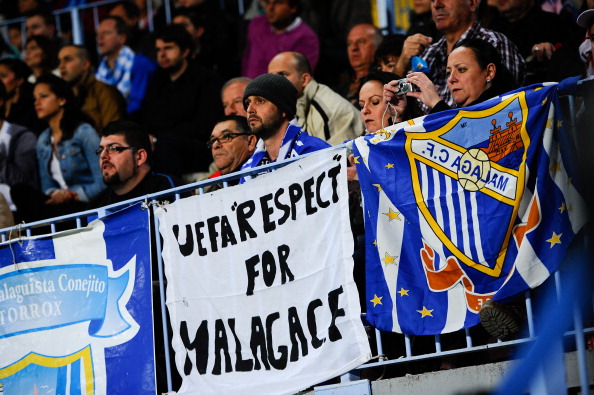 As anticipated, the players and fans alike have come together in support of Malaga, following UEFA's ruling which disqualifies them from the next European competition they qualify for. Malaga have shown great grit and determination throughout the season, and have done vastly better than expected. In spite of losing Cazorla, and being on the verge of losing Isco and Joaquin, the club have bounced back form their bleak prospects at the beginning of the season to have a currently unbeaten run in the Champions League. Thus, this victory against Real Madrid, on the back of UEFA's ruling, will only serve to fuel them further, and with just 2 points between them and an automatic yet redundant Champions League qualification spot, one can expect more good things of Malaga this season.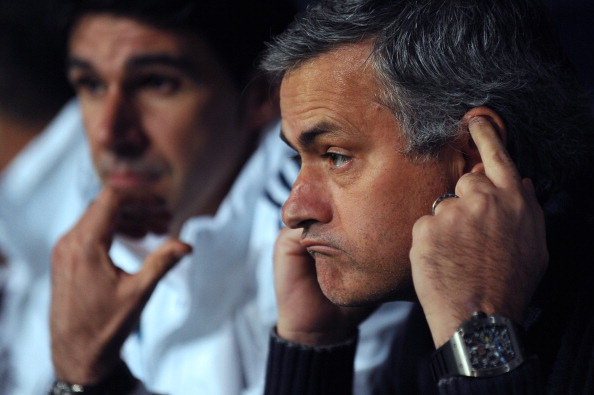 Rumours of a rift between Mourinho and the Real squad and management have been rife for a good while now. However, Mourinho may finally have crossed the line even in the eyes of fans by dropping fan favourite Iker Casillas, to the bench, even defending the decision later by claiming that Adan is currently better than the club captain. That apart, Mourinho has made some queer decisions over the past few weeks, both in terms of selection as well substitutions, often replacing full backs with midfielders or attacking players during the game. While it was a tactic that worked well a couple of weekends ago, his decision to put Callejon on for Arbeloa, instead of addressing Essien's struggles, made no sense against Malaga and his team paid the price by virtually bowing out of the title race even before the winter break. Speculation is also rife that Mourinho might be carrying out all these activities of late, including the reporter incident, with a view to engineer a move away from Real, but whether it is worth all the eccentric sideshow is a question he must ask himself.
Can Malaga hold on to Isco?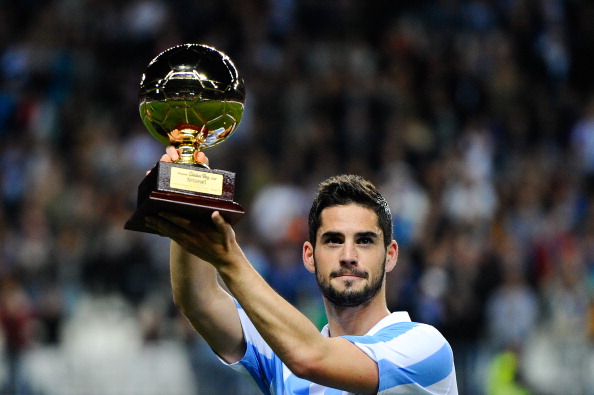 Along with Joaquin, it was young Spaniard Isco that was the chief tormentor of Madrid's defence. With excellent close control, and some tricky feet, Isco made the most of Malaga's midfield dominance to push forward in attack, and had Pepe beaten on more than one occasion. Isco won the Golden Boy award on Saturday, which recognises players under 21 years of age, ahead of the likes of El Shaarawy and Thibaut Courtois. With Malaga's financial troubles highlighted by UEFA's ruling, the clubs that were circling to pick up the 20-year-old in the summer transfer window will inevitably return sooner rather than later. Whether the starlet has the maturity to avoid overreaching this early in his career, and whether Malaga can manage to convince him to stay could make a huge difference to how the second half of their season plays out.