Managing to confuse: What is the best possible way to utilize the services of a Manager?
2.36K //
14 Dec 2012, 21:10 IST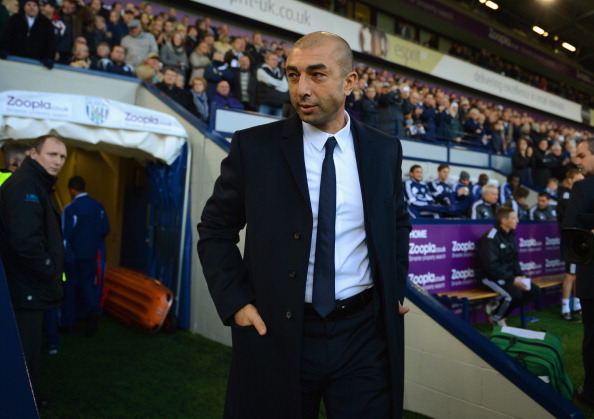 Heading into the third game-week of December, we have now reached the junction where most of the incompetent or (as in some cases) out-of favour managers are given a polite and courteous boot up the backside and another gentleman, for whom fate has the same gift in store for next Christmas, is hired to grace his predecessor's office with his presence. It has become so common that bookies and teenagers alike now look at it as a way to make a quick buck. And it would be injustice of the highest order to chide only them. Football just does not operate the way it did a few decades back, when a certain Alex Ferguson (sans the title of 'Sir') was struggling with his Manchester United looking bleakly down upon the drop zone and an FA Cup 3rd Round tie away at Nottingham Forest looming ominously large. Martin Edwards, the then Chairman, decided to keep faith in Fergie and the rest, as is the cliché, is history. Busloads of it, too.
These days, though, managers are being sacked –as far as we can see –just for the fun of it. It's almost like having the same person in the hot seat for a longer period is monotonous and mind-numbing to the ever edgy and success-hungry gluttonous club-owner(s). If the AI of the Board Of Directors in the Manager Mode of Fifa games or on Football Manager was designed keeping Roman Abramovich in mind, we'd all be probably playing only Revelations by now. But, on a more serious note, what is this phenomenon that has been taking place right under our noses all this time? For all the stick he gets, Abramovich has won the Blues their only Champions League, three of their four League titles, and four FA Cups. In doing this, he has effectively ensured that when our kids grow old enough to quarrel with other kids over which of the clubs they support is best, they can't taunt Chelsea fans about not having history. What a bummer!
Sure, the likes of Ferguson, Wenger, and to a lesser degree David Moyes command insurmountable and unparalleled levels of respect and reverence, but anyone who says that this is the only road to glory has obviously not only neglected Chelsea's trophy harvest in the Roman Era, but has overlooked the entire history of Real Madrid. With the plausible exception of Miguel Munoz, [who, as Real manager from 1960 to 1974, won the Madridistas nine Ligas, and their fifth and sixth European Cups] the average aged Blancos fan has seen at least fifteen to twenty managers strutting proudly or stomping the Bernabeu sidelines furiously. But which club, may I ask, has won the European Cup the most number of times? And which club, may I ask, was awarded with the insanely prestigious recognition of being 'FIFA Club of the Century'?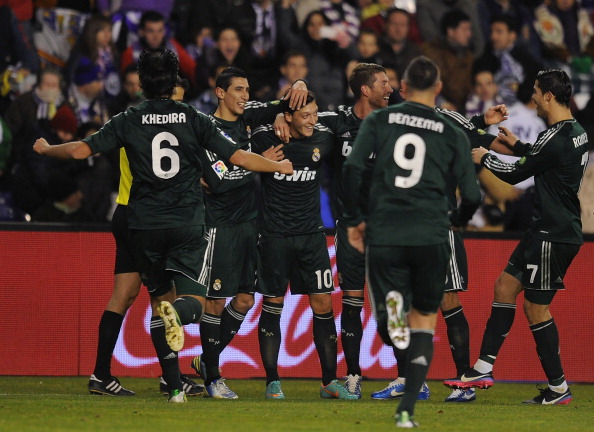 Exactly.
So, there is a certain degree of madness involved with this system of running a football club. But –at least apparently –there seems to be a method to it as well. For instance, under Neil Warnock, QPR started last season reasonably well enough but by November they were a team on the decline and looking like sure-shot relegation favourites. The sacking of Warnock and roping in of Mark Hughes brought a fresh breath of air at Loftus Road, and they somehow scraped through. Another ideal example would be Chris Hughton's dismissal from Newcastle. At the time it looked like a real howler to many. But the truth is that, though Hughton got Newcastle back into the top flight as Championship winners, and the club was contentedly mired in mid-table, Hughton lacked both the ambition and the capability to re-establish the club's European status. Alan Pardew's influx at St James' Park witnessed a fine ascent by Newcastle in the table, when Newcastle were inches away from booking their spot in the Champions League playoffs. That he knew how to give a half-time talk was made evident when the Magpies came back from four goals down to draw a game with Arsenal despite fielding a frontline that now lacks Andy Carroll.
You see, getting rid of redundant baggage is just as effective when we're talking about managers as it is when we're talking about players. There are times when even Ron Atkinson has to be dismissed in order for Ferguson to be appointed. Who knows? We saw the courteous welcome that Benitez received at Stamford Bridge in his first game in charge, but are the same banners going to be hoisted high if Chelsea –miraculously – win the league? It would take a really brave man to do so.
Sometimes, you need to make decisions that aren't going to be well received by the fans to ensure that the ensuing events are going to make for a more harmonious crowd in the stands. In fact, it was the dismissal of a series of pretenders to the Juve throne that led to the hiring of Antonio Conte, the man who pioneered Juve's unbeaten season in the league in 2011/12.
So, after all natter and chatter, what have we learnt? Is regularly chopping and changing the managerial style and along with it, the unfortunate manager, good for the club? Well, again, it depends. If your club has won every honour there is to be won in club football under a particular manager, *cough* *Ferguson* *cough*, then you would need a really sturdy bodyguard by your side at all times if you were to sack him without valid reason. But then again, if you're ever-pushing for solid-metal gratification, then yes, you need to set firm targets and deadlines for the man you hand the reins to, and quickly replace him with a better candidate if he's a sure shot cup-winner.