Manchester City vs Manchester United: Five talking points
2.06K //
09 Dec 2012, 22:55 IST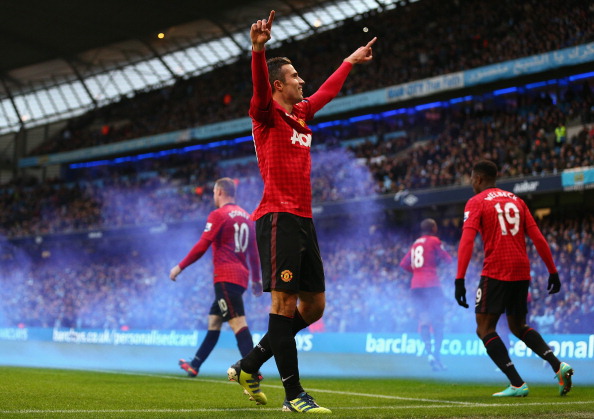 A sensational derby day encounter saw Manchester United take home the spoils with a dramatic late win over rivals City, at the den of the sky blues. The Etihad had burst into life in the second half after their team had overturned a 2 goal deficit, and seemed likely to be heading for a victory in the final parts of the game. A first half brace from Wayne Rooney had been cancelled out with goals from Yaya Toure, and Pablo Zabaleta. But a late RvP free kick, which looped in off Nasri, ensured that it was the league leaders who drew further clear of last year's winners. As is natural in a derby of this magnitude, there were quite a few talking points, both desirable as well as notorious. Here are five that made the biggest impact.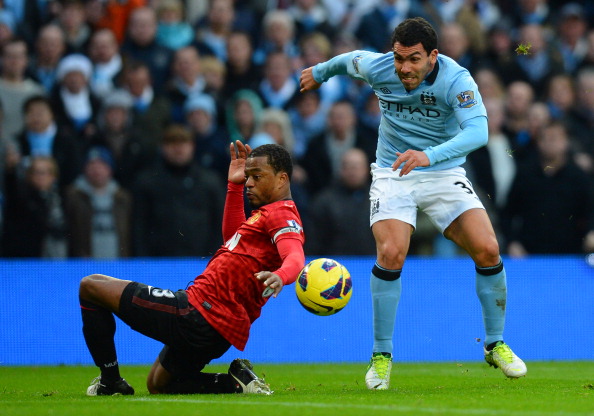 While the Manchester City defence did appear to switch off for a few moments, allowing Rooney to slip in and score his second, they had a pretty solid showing otherwise, with United having just 3 attempts on target. For the red devils though, there were the usual signs of fragility, with City allowed to penetrate the back four time and again, particularly after the arrival of Tevez. The first fifteen minutes after kick-off were completely dominated by the home team, and only lack of quality from City led to no goals being scored. Patrice Evra, as he often does, switched off completely, and allowed Balotelli to jog past him and get on the end of a Clichy cutback, but the Italian failed to make good contact.
Soon after, Michael Carrick was seen trying to pick up Yaya Toure on a corner, and the scene appeared more to be that of a teenager meekly shuffling around a giant of a man. Awful decision making. The second half was worse, as the introduction of Tevez saw both him and Silva get in behind the United defence with alarming regularity. Only some excellent goalkeeping from De Gea kept United in the match, and the fans will do well to remember that. Both of City's goals were scored from the edge of the box by unmarked players, demonstrating the lack of awareness that was on display. On the second goal, in particular, Phil Jones, who was deployed as a defensive midfielder, occupied the role in the box that a centre half would occupy, allowing Zabaleta acres of space to beat De Gea, who did not quite deserve to concede.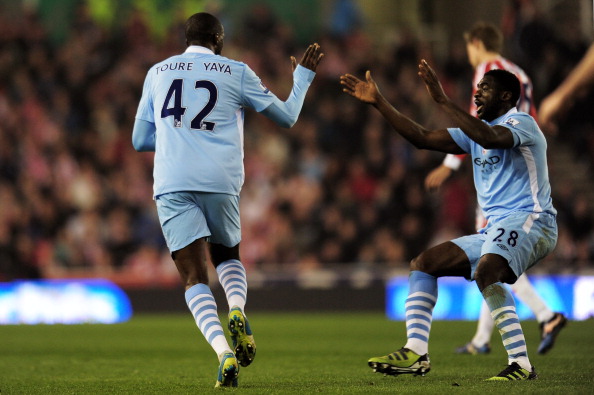 For a team filled with big names, fancy salaries, and even bigger egos, it has gradually become more and more clear that the main man, who is the backbone of the team's play, is the Ivory Coast star, Yaya Toure. Fans of fiction know what the significance of the number 42 is, and Yaya embodies all that the number stands for. Starting in a withdrawn role at kick-off, Toure pitched in with more than his fair share of interceptions, and physicality, also making sure that he never conceded possession unnecessarily. Then, as the City influence began to grow, it was he who drove forward, and held up the United players, allowing the creative men in front to operate in the spaces high up the pitch. Bagging a well deserved goal for himself as well, Toure does seem to be the man with all the answers for Mancini's side, whether it be at the back or up front.
Oh, referee, that wasn't offside!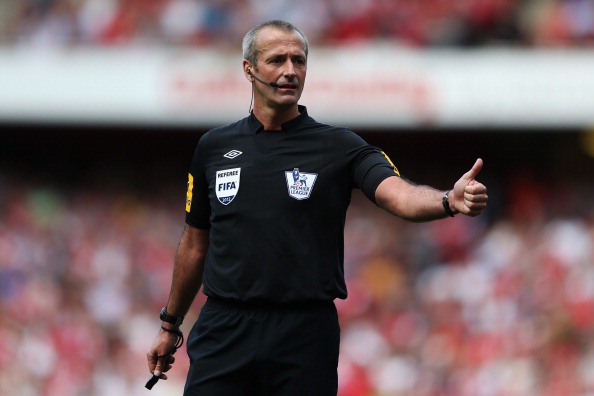 The game should have been wrapped up for the visitors before the hour mark, as a great turn and shot from van Persie hit Hart's left post and bounced back into the path of Ashley Young, who slotted it home to make it 3 – 0, and put the game to bed. Except, the linesman saw it fit to deem Young offside, quite incorrectly, giving City a lifeline where there should have been none. For someone who managed to keep the game under control fairly well, Martin Atkinson had no choice but to agree with the call made by the linesman, which unfortunately turned out to be the wrong one. The human element of the game, they call it, and well, one can now afford to smile about it, seeing as it led to a much more enthralling victory than a 3 – 0 would have been.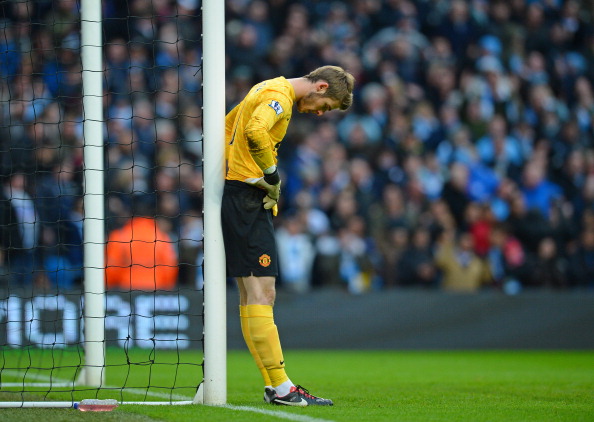 With Anders Lindegaard unable to make it to the squad for this game, all eyes were on David De Gea, who has dazzled in the stats section this season, but has been unconvincing to the eye. On this most important night, however, he was anything but that, showing steely reserve, quick reflexes and excellent skill to deny City on multiple occasions. With 7 saves to his name, including two from close range to prevent David Silva from scoring two certain goals, his shot stopping reputation has only grown in stature. More importantly, however, we saw De Gea come out and punch the ball on 3 distinct set pieces, and gather the ball on at least 3 other. This increasing command in the air, fans will hope, was not a one off, and will become a regular feature of this starlet's play.
Class is permanent, cash is crass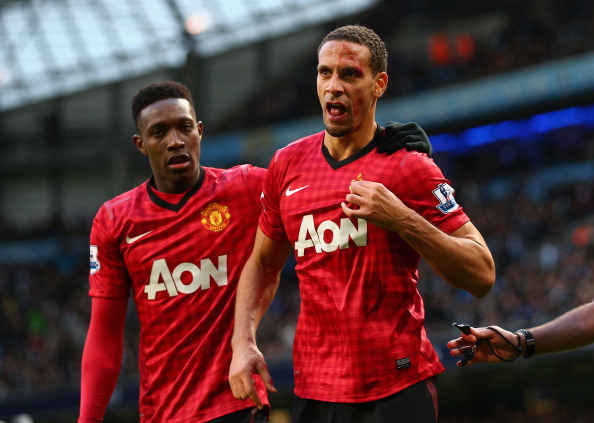 After their first defeat at home in two years, and in 38 games, it is understandable that City fans would be irate with Rio Ferdinand for celebrating in front of them. However, the launching of missile objects onto the pitch is an unforgiveable shame, and one fails to think of any recent incidents of note in the Premier League where a stadium has stooped to such low levels. Almost as if the City fans had realised that their joyous honeymoon period was on the wane, and the little joy their club had enjoyed after years of mediocrity was on the verge of disappearing, they began to get rowdy with the cops, and even managed to invade the pitch. These were scenes that one would normally not associate with a club that has class.
Let alone the fans, for there are always some negative elements in the crowd, a couple of the City players themselves do not appear to have a modicum of decency in their minds. First, we saw Mario Balotelli exchange some choice words in Italian with Mancini when he was substituted, before he refused to join his teammates on the bench and stormed down the tunnel. While he did return later, his replacement, Carlos Tevez, displayed yet another example of his eagerness to overcompensate for the emptiness in his life by causing random mayhem in the footballing world. With the match in its dying seconds, Tevez saw it fit to kick out at Phil Jones, who had managed to get the ball out of touch, right in front of the fourth official, and Sir Alex Ferguson. While the murderous character escaped without even a booking for that incident, one shall remember that this kind of behaviour is exactly why he was unwelcome at a respectable club like Manchester United.