Manchester City vs Real Madrid: Match preview
1.23K //
21 Nov 2012, 00:33 IST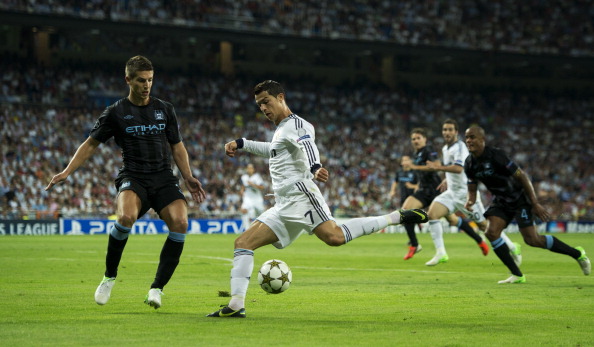 Stadium: Etihad Stadium
Referee: Gianluca Rocchi
Kick-off: 1:15 AM IST, Thursday, 22nd of November
In the previous round of fixtures, it was even-stevens all across group D, with 2 – 2 draws in both matches. Tonight's hosts, Manchester City, fell victim to two early Ajax goals, but recovered well to keep their marvellous home record going. The visitors, Real Madrid, also needed to come from behind twice at the Bernabeu to rescue a point against group leaders, Borussia Dortmund, courtesy a 89th minute equaliser from Mesut Ozil.
Now, Dortmund sit on 8 points, with Madrid close on their heels with 7, while Ajax have 4, and City a meagre 2. Win-less in Europe this season, City can still theoretically progress from this group of death, but Mancini will realistically be looking at achieving qualification to the Europa League by finishing in third spot, above Ajax. Real, on the other hand, have a point to prove by finishing top of the pile in this group of four champions, and will be hoping to achieve the same result as the last time these two teams met, when City were robbed of a well deserved point or three, thanks to late goals from Benzema and Ronaldo.
Manchester City: W D D W W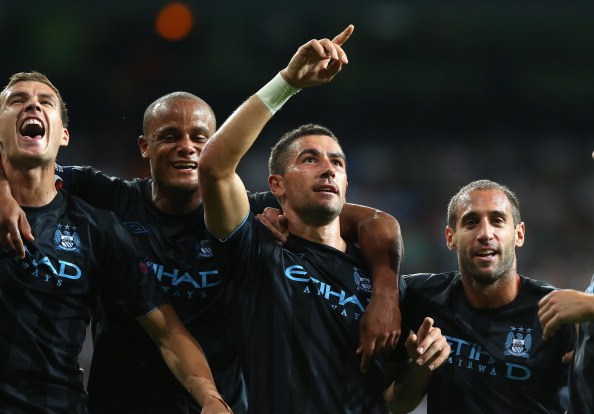 Through sheer persistence, Manchester City have ground out results this season that have seen them come from behind on more than one occasion, and win in spite of not playing at their best on several other. Now sitting atop the Premier League table thanks to their 5 – 0 thumping of Aston Villa over the weekend, City have begun to gel together again, with a returning David Silva being the catalyst. The Sky Blues now have the best goal difference in the league at +15, and have found a reasonable balance between attack and defence. They will certainly hope that this compensates for their inexperience in Europe, and finally bag them a victory for the tournament of '12/'13.
Real Madrid: W W D W W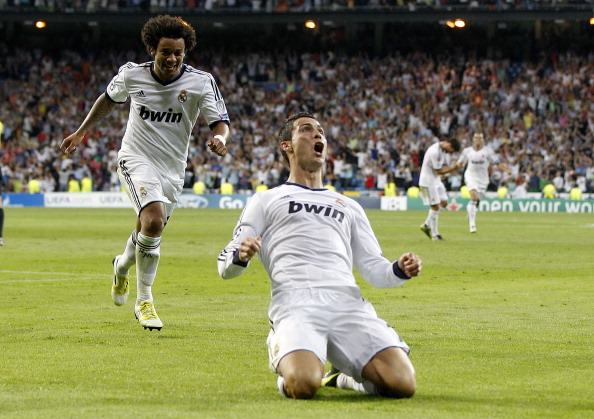 After an extremely sluggish start to the season, Madrid have really pulled their act together and have virtually decimated every team they have faced domestically. In Europe, however, it has not quite been smooth sailing for the Spanish champions after their scare against City, and just 1 point from a potential 6 against Dortmund. With 22 goals in their last six games, after the defeat to Dortmund two rounds ago, Madrid are prime contenders to progress deep into the tournament this time round. With Gonzalo Higuain unavailable, however, Madrid have relied heavily on Ronaldo to do the scoring, and an off day for the Portuguese star might leave them feeling that they're in over their head at the Etihad.
Injuries, Concerns & Suspensions
Manchester City: Joleon Lescott, James Milner, Micah Richards, Gael Clichy, Samir Nasri, Jack Rodwell.
Real Madrid: Gonzalo Higuain, Marcelo.
David Silva vs Fabio Coentrao
The diminutive Spaniard was key to City finishing on top in the Premier League dogfight last season, and his absence was clearly felt on the pitch during his injury last month. However, Silva has returned from his layoff fresh and well prepared, and has put in two stellar performances in the two games since then, with an assist and a goal respectively. He is likely to face off against Portuguese left back Coentrao, who has featured just thrice for Madrid this season, and has been sent off on one of those occasions. A regular tormentor of the Madrid defence during his career in Spain, Silva holds the key, yet again, to City's fortunes.
Cristiano Ronaldo vs Joe Hart
Two men who are among the best in the world at what they do, Ronaldo and Hart faced off at the Bernabeu with Hart pulling off some magnificent saves, before the Portuguese man finished on top with a late winner that sunk City hearts. Now ready for round 2 of their battle, Ronaldo brings in a below average tally of just 1 goal in his last 4 games for Madrid, while Hart has kept 3 clean sheets in his last five matches. With an average of 7 attempts per match, and a tournament-leading 5 goals, however, Ronaldo is a constant threat to any opposition, and Hart will need to be at his very best if he needs to score a personal victory over the former Manchester United man.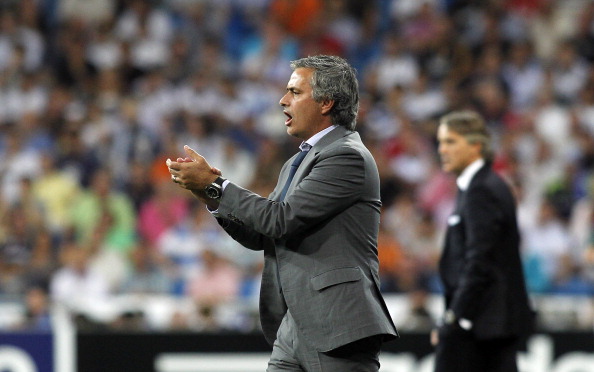 An exciting affair to match the one between these two sides at the Santiago Bernabeu. With a trip away to German champions Dortmund in the last round of fixtures, City know that they desperately need at least a point from this fixture to try and catch up with Ajax. The Etihad stadium has been an absolute fortress for the Sky Blues, and the fans will hope that this will continue in the face of fierce attack from Madrid. Madrid, on the other hand, want to avoid finishing second in a group that holds no shame for any of the non-qualifiers, and have declared that they are not about to sit back and defend against the English champions. Definitely the fixture to watch out for this time round in the Champions League.