Manchester United needed a penalty shootout to secure victory over AC Milan after both teams played out a 2-2 draw in the International Champions Cup on Saturday. On a cool night in Cardiff, both teams gave fans a glimpse of what to expect when the season begins.
The Red Devils made a bright start to the game, securing an early lead through Marcus Rashford. The 21-year-old striker ran through on goal to score what was an amazing solo effort. However, the Italian side equalized 12 minutes later through Suso.
The former Liverpool winger had a good game and scored with a belter to draw Milan level just before the half hour mark. The Serie A side went 2-1 up in the 60th minute thanks to an own goal by Victor Lindelof, but Jesse Lingard came off the bench to pull United level.
With nothing to separate both sides after 90 minutes, a penalty shootout was required to decide the winner. Daniel Maldini was the only player to miss, as Man United went on to win 5-4 in the shootout.
We take a look at five talking points from the game:
---
#5 Both teams a long way from challenging in Europe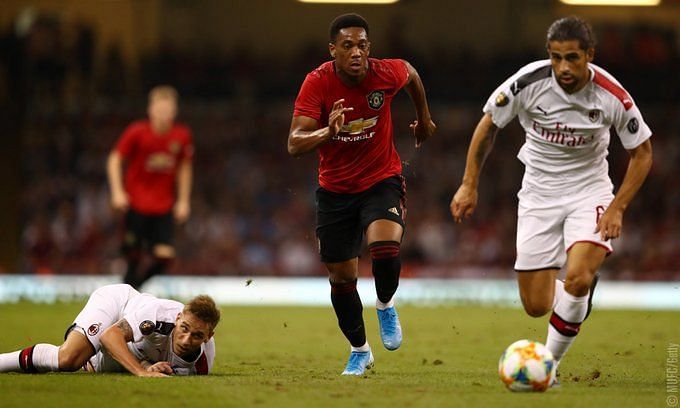 The essence of pre-season games is to help teams digest and evaluate their strengths and weaknesses before the main season starts. From what transpired between Manchester United and AC Milan, it is fair to say both teams are still far from challenging in Europe.
Make no mistake, this was by no means a dull game. Both teams gave it their best, but they will need more to conquer Europe once again. Man United have not won the Champions League since 2009, while Milan have not been close to the Rossoneri side that ruled the continent a decade or two ago.
The fact is that both teams are currently in transition, having endured miserable campaigns in the last few years. Both have splashed the cash in recent years in a bid to return to the top, but they are a long way from Europe's best and will need more quality in order to join the elite .
#4 Man United look flat without Pogba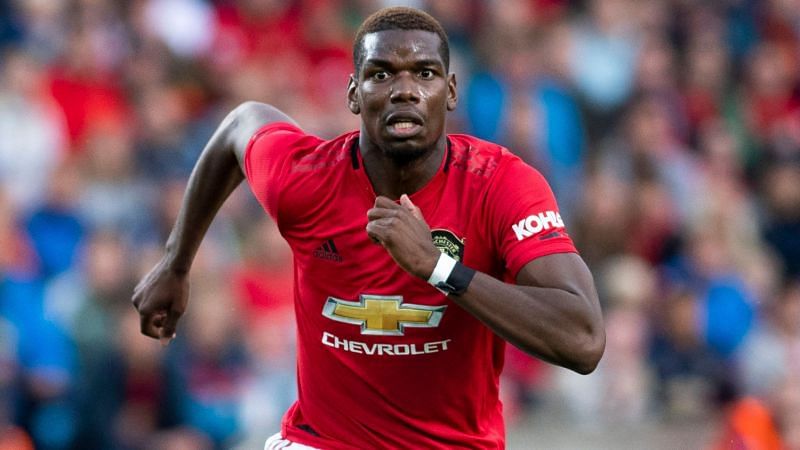 Many Manchester United fans are currently divided when it comes to Paul Pogba. The Frenchman stirred controversy some weeks ago when he openly declared that he wanted a new challenge away from Old Trafford.
As it stands, some fans want him sold but the fact is that Pogba is Man United's best midfielder at the moment. With him, the team ticks. Without him, they are virtually flat and lack purpose in the middle.
This was evident in the game against AC Milan. While Nemanja Matic and Scott McTominay tried their best, the attacking threat that Pogba brings was lacking throughout. It is obvious that United need Pogba and the club must do everything to keep him, if they really want to compete in the league next season. Without him, the Red Devils' midfielder simply cannot function properly, because he is the only world-class midfielder in the team.
#3 Milan finally have an identity under Giampaolo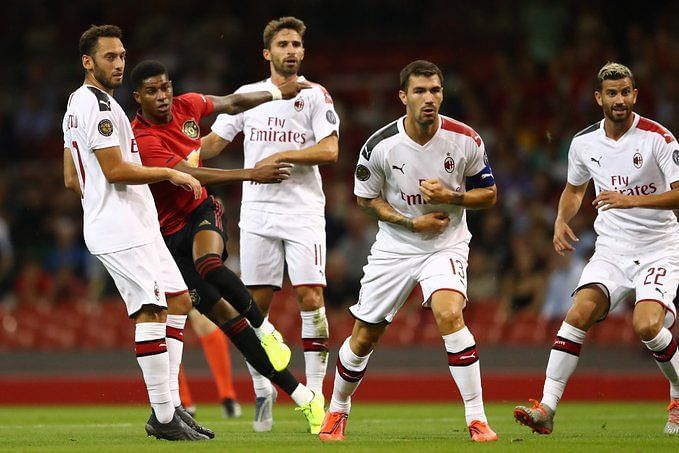 For the better part of the last five years, AC Milan has been a club in disarray. Having once ruled Europe, the Rossoneri are currently a pale shadow of their vintage best. They have lacked an identity and a planned footballing path.
However, that looks to be changing following the appointment of Marco Giampaolo as manager. The 52-year-old did an amazing job while at Sampdoria and his philosophy is already being left on this Milan team.
Against Man United, the Rossoneri set out to play from the back and showed signs of a side that know what they are about on the pitch. For the first time in many years, Milan have a clear pattern of play and should Giampaolo be allowed the needed time to build this team, he will definitely return them to the top sooner rather than later.
#2 Ole's conundrum over who partners Maguire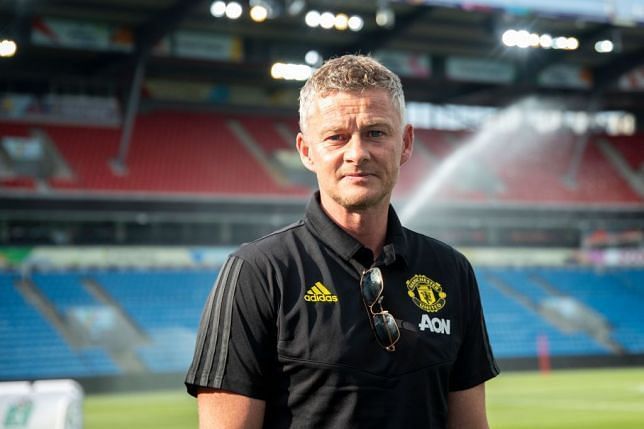 Much of the talk surrounding Manchester United this week has been about the club's imminent signing of Harry Maguire from Leicester City. The Red Devils are on the verge of acquiring the services of the England international in a deal reportedly worth £80 million.
However, Man United manager Ole Gunnar Solskjaer will now have to decide who will pair Maguire when he eventually arrives. Until now, Victor Lindelof had been the favourite to play alongside him, but the Swede had a poor outing against AC Milan.
Like Maguire, Lindelof is also a ball-playing centre-back but former Benfica defender has proven to be inconsistent and unreliable in his time at Old Trafford. With Eric Bailly out injured until Christmas, Ole will have to choose between Lindelof, Chris Smalling and Phil Jones to partner Maguire.
That choice is still likely to be Lindelof, but after his poor performance against AC Milan, Ole could be having second thoughts.
#1 Wan-Bissaka, James are exactly where they belong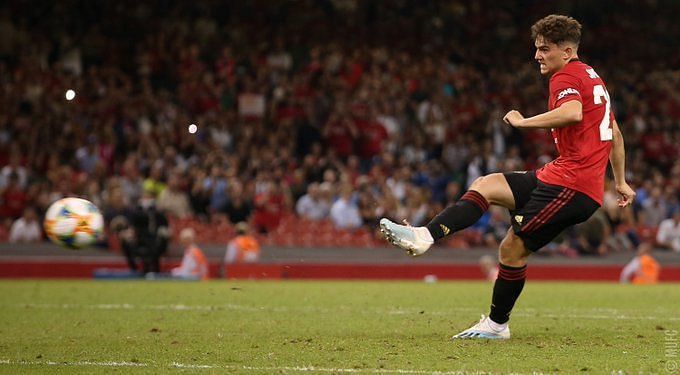 The transfer business of Manchester United this summer is still very much questionable. The Red Devils are yet to acquire a marquee signee, having only signed Aaron Wan-Bissaka from Crystal Palace and Daniel James from Swansea City.
The club might do well to make a few more additions before the transfer window shuts, but so far their two signings have proven to be worth the money. The problematic right-back position looks to have been sorted now by Wan-Bissaka, while James' speed and direct play looks like a weapon Solskjaer will unleash on opponents next season.
Both players have played well in preseason and have settled in very well. They are exactly where they belong and should they carry the same form into the season, then Man United could be a real force to reckon with.