Manchester United need to stay calm and move on
It is of course impossible for anyone related to Manchester United to escape the feeling that their team was denied a commendable victory against Real Madrid not for footballing reasons, but at the painstaking cost of a horrific refereeing decision on a night at Old Trafford that promised to be a spectacle. Alas, it was anything but that.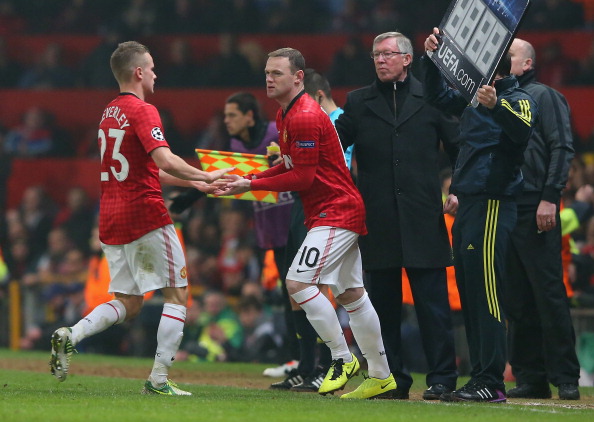 United's spirit, astute tactics, determination and will to perform on an occasion like this carried them  into a 1-0 lead and without facing any potential threat in front their own goal against a team that had recently dismantled Barcelona twice in space of four days. There was an air of inevitability at Old Trafford amongst the fans that it was going to be their night.
On 56 minutes,Turkish referee Cuneyt Cakir produced the moment of the match – by brandishing a red card to Nani and reducing United to 10 men. Whether it should have been a red card or not is the talk around the globe at the moment and everyone knows that it was one of the most horrific refereeing decisions in the history of the European Cup, leaving millions around the world totally stunned.
The decision clearly rattled the remaining United players and the team, which looked quite comfortable and in control of the proceedings up until that moment, conceded two goals in 3 minutes to lose the tie 1-2, thereby crashing out of the Champions League.
The emotions were at boiling point when the referee blew the final whistle and everyone inside the stadium must be given their due credit to keep those emotions under control and finish the match without any untoward incident.
Sir Alex was left distraught and refused to come in front of media which was quite understandable. Jose Mourinho, on the other hand, looked embarrassed with the decision and declared that the better team had actually lost the match, but that is how football sometimes is.
It is of course a very hard blow to take for any Manchester United supporter, players and manager alike. The feeling refuses to sink in and everyone is forced to dwell on what could have been. But, what everyone connected with Manchester United needs to understand at this moment is that it is now a foregone conclusion and this is something that has not happened for the first time in football and for sure it will not be the last as well. The best way is to accept this and move forward.
The decision is irreversible, the tie is over and Manchester United are out of Europe. Let's just accept that and move on because the season is well and truly still on and United are still fighting on two fronts. United need to channelize their anger and disgust in a positive way and use this as a motivation to now go for the domestic double.
Emotions can weigh a man down or lift him in the air. It all depends on how an individual channelizes his emotions. It is therefore in United's interest that Sir Alex Ferguson comes out and speaks to the media sooner rather than later by accepting this as part of the game and inspiring his players for the challenges lying ahead. It is Sir Alex's personality that flows through that football club and therefore it is most important that he remains calm in the situation and rather channelizes his anger to win the two trophies still up for grabs. The players will automatically follow suit.
It is very easy to remain in the gloom and the media hype surrounding this incident and lose their focus from the tasks that lie ahead. United fans don't need to go back too far for a similar occasion; against Bayern Munich in the 2010 Champions League quarter final tie at Old Trafford, they were cruising in a similar way up until the sending off of Rafael that finally led to their downfall and exit from the European Cup. The only difference being that it was a correct decision at that time.
What followed after their Champions League exit that season is known to one and all. They lost their focus and hence the lead at the top of the table and surrendered the league title to Chelsea.
Sir Alex Ferguson is a great learner and I hope he had learned his lessons from that night and must not let it be repeated again. He should take it on the chin and move on as he always does. Use it as a motivation for himself and inspire his players to channelize their disgust in achieving what still looks like a glorious year for Manchester United.
Come May, when United will be holding that Premier League trophy with a record number of points, I am sure this loss will be long forgotten.