Manchester United: Players who should replace the star players for the remainder of the season
1.78K //
27 Mar 2013, 15:17 IST
DISCLAIMER: The opinions in this article are exclusively the author's and not necessarily those of Sportskeeda.
8 more weeks to go in EPL. Manchester United have already secured an 15 point lead over current champions Manchester City. And looking at the current form of City, it's hardly possible that they can catch up with United this time. Two recent losses to minnows Southampton and an inspiring Everton has limited City's chances to a great extent. While the 3-1 snubbing from Southampton was thought of as an alarming scenario for Mancini's boys, the 2-0 latest snubbing from Everton has led many experts saying that City is going to lose this title for sure this time.
So now that United has an healthy advantage at the top of the table, should Sir Alex try to rest some of his key players and give some talented youngsters a run at the upcoming matches? As we all know, United has got a strong bench in addition to an already star studded line up, with the likes of Robin Van Persie, Wayne Rooney, Michael Carrick and Patrice Evra.
Looking at the almost unassailable lead at the top, it will be very helpful for the team to go out and try some faces who have spent a lot of time on bench this season. Below, I am providing the names of some players that can replace the current superstars for the remainder of the season, who can be instrumental in carrying the United team forward into the future.
1. Alexander Buttner in place of Patrice Evra: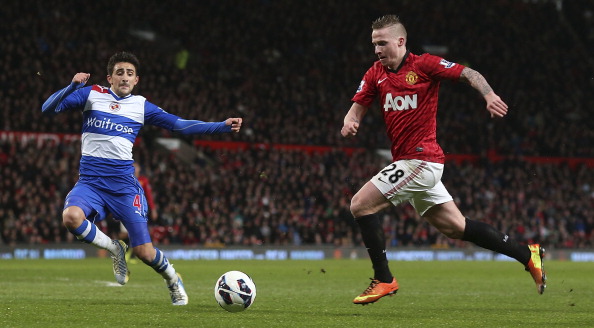 When Alexander Buttner was first bought by United from Vitesse in last summer, he was widely considered as a player to scare off Evra for his continuity in the team. Evra has since then improved his performance to a great extent, which has automatically forced Buttner to stay the bench. He has featured in the starting eleven only twice this season. The attacking left-back, however, has grabbed those chances quite impressively. He impressed in his debut against Wigan Athletic by setting up the second goal and also scoring the third in a 4-0 drubbing, while managing a clean sheet against Reading in United's last fixture. So, in my view, he should get more chances now to prove himself as a future replacement for Evra.
2. Shinji Kagawa in place of Wayne Rooney: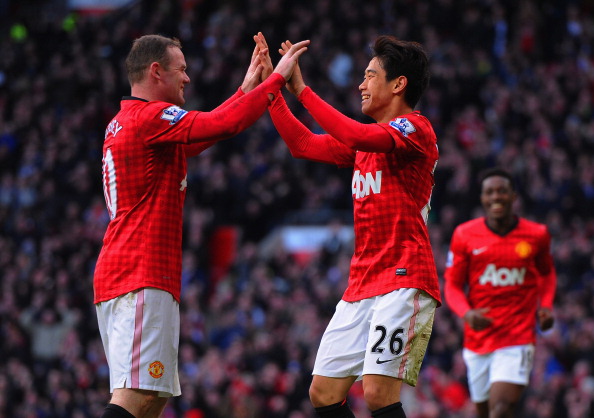 Shinji Kagawa was supposed to be another star signing of Sir Alex following his $17 million signing from Borussia Dortmund last summer, making him the first Japanese player to play for United. He already had two glorious seasons at Dortmund previously, winning the league twice along with a DFB Pokal title. A goal-scoring midfielder, he is known for his vision, technique, movement and deft passing. He made his first Premier League debut against Everton in a 1-0 loss. However, injuries plagued him, limiting his appearances to only 13 this season. He was mostly used as a wide player due to the formation Ferguson has to use to fit in Van Persie and Rooney. However, his recent hat-trick against Norwich showed us what he can offer when used in his actual position – in the hole behind the striker, which Rooney normally occupies. So keeping this in mind, he should now at least get some more starts to prove his class and worth to the world.
3. Chicarito in place of Van Persie: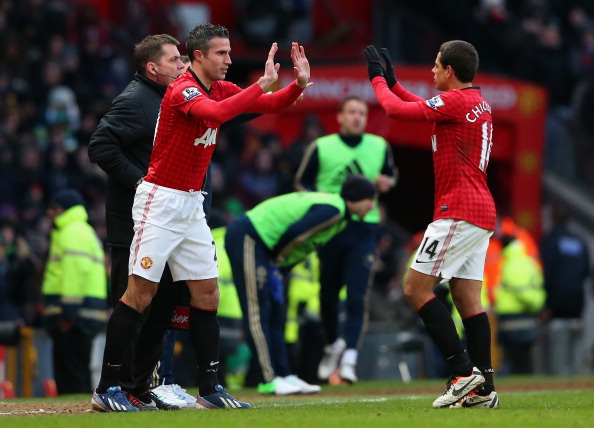 The arrival of Van Persie last summer clearly signified the intentions of Sir Alex. After losing to City last season on the basis of goal difference on the last minute of the season, United clearly needed a more profligate and free goal-scoring striker apart from Chicarito, Rooney and Berbatov. With RvP's introduction into the United team, Rooney was pushed to the second striker role once again and the likes of Chicarito and Berbatov to the bench, which finally led to the latter leaving the club. While Chicarito has started only 7 matches and played 8 matches as a substitute, he has scored 8 goals along with 4 assists this season. Now since RvP has started almost every game this season for United, he is finally feeling the fatigue from such a long and hectic season. So why not give the young Mexican forward a chance to shine in the last phase of the season?
These are some players who I would like to see in upcoming league fixtures this season in place of those star players. Sir Alex can absolutely afford that, given their situation at the table. So what do you think regarding this? Let me know in the comments section.