Manchester United's possible starting line-up against Real Madrid
1.99K //
05 Mar 2013, 10:25 IST
The first leg ended all square, with Manchester United grabbing a crucial away goal. However, no one – not for one instant – thinks that that is going to be enough against Real Madrid. Real always have a goal in them, don't they?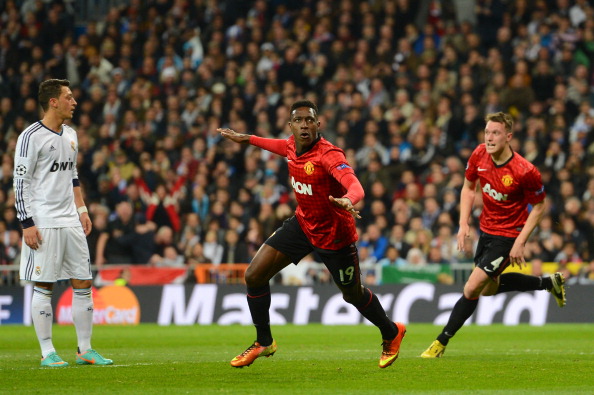 There was a lot of focus on who Sir Alex would pick for the first leg, and there is even more focus on who he will pick for this one. For starters, one of the key performers on that night, Phil Jones, is out of this game, or so Sir Alex says. If he does play, do not be surprised too much, however. Sir Alex does play these mind games from time to time.
In the likelihood that Phil Jones is indeed missing from the line up, it will be interesting to see who Sir Alex puts on Ronaldo duty this time around. Phil was immense last time out but in his absence, someone else must do the job for United to seriously have any chance of containing the former Old Trafford hero.
The defence:
From the looks of it, it will be the same back four that played in Madrid three weeks ago. Rio was not involved over the weekend, which is a sure sign that he does have some part to play. Evans has been perhaps United's best defender this term and is widely expected to start. However, Sir Alex did indicate last week that Vidic is almost over his nursing period and might be ready for the sustained 2 or 3 games a week action. It will be interesting to see, however, who he goes with. The flanks take care of themselves, really. So does David de Gea.
My pick: de Gea, Rafael, Rio, Evans, Evra.
The midfield:
Again, Sir Alex faces the same dilemma that he always has: does he go with four or does he opt for five. In recent memory, he has opted for 5, with Rooney playing from the flank, supporting the man up front. The real question is, however, who Sir Alex will pick to partner Carrick in the middle of midfield.
The weekend game saw another extremely average performance by Anderson, coupled with a silky one by Kagawa, who became the first Asian to score a hat-trick in the Premier League. Sir Alex did start Kagawa in the first leg, but took him off with about half an hour to go after a spotty performance by the Japanese. With Jones out, perhaps Sir Alex will think of the wise ways of the grand old man of Old Trafford to take control of the game. If that be, however, the need for either Anderson or Cleverley, to do a detail on Ronaldo, is quintessential.
There is also the question of the flanks. Does he go, again, with Rooney and Welbeck on the flanks, thereby providing more cover for the fullbacks, or does he play with Valencia on the right and Welbeck on the left, with Rooney dropping in to help his midfield? He could even go all out attack and play Nani. However, this looks a not-too-bright possibility.
My pick: Rooney, Carrick, Cleverley, Kagawa, Welbeck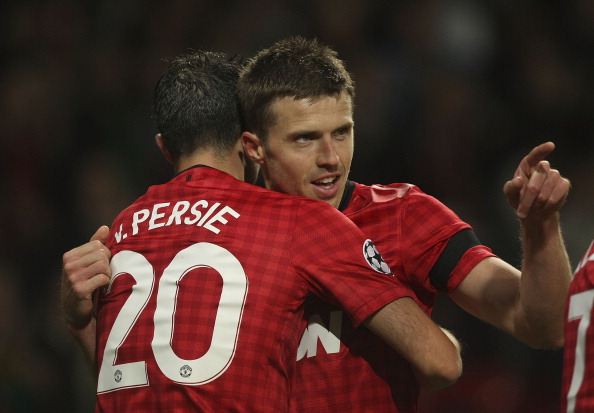 The forward line:
This one, barring an untoward injury is a no-brainer, really. It has to be and can only be Robin van Persie leading the line at Old Trafford. However, he will be aided by runs from midfield. Rooney and Welbeck could so easily cut inside and offer support to van Persie, while Kagawa, as he showed in the first leg, could run beyond van Persie and cause a few problems.
My pick: Robin van Persie.
So there it is then. I have tried to do the impossible and second-guess Sir Alex. In the matter of a few hours, we will know what surprises are in store for us. What do you think is the line-up tonight?