Manchester United vs Arsenal : Besides Van Persie
1.32K //
03 Nov 2012, 14:18 IST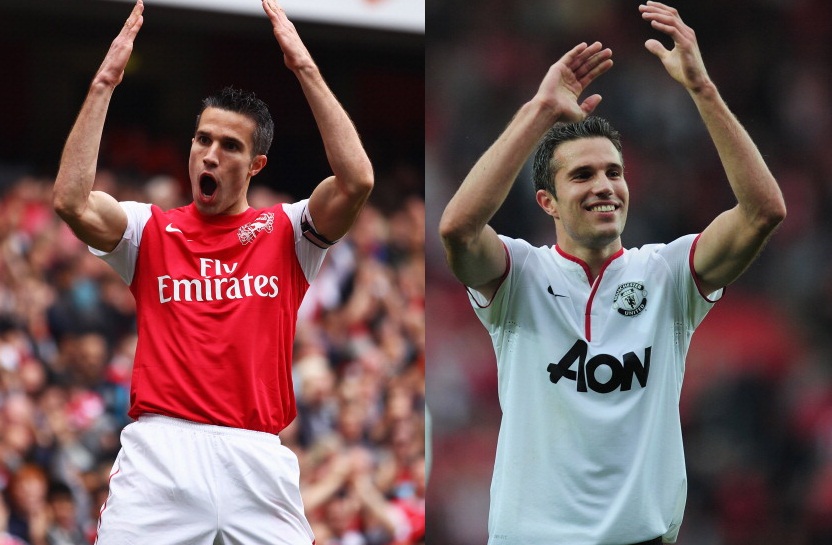 Any game between teams from the "Big Four" of the Premier League always gets a lot of attention . Today's fixture is no different. The clash between Manchester United and Arsenal which is easily one of the top rivalries in the Premier League era is going to be pretty interesting! You can definitely expect a lot of booing this game from the side of the Gooners  every time  Robin Van Persie touches the ball . In fact, he's definitely been the talking point in the build up to this match. As all of you know, his high profile transfer to United in the summer transfer window has really affected the London club and its fans haven't taken it in the right way either. Well I don't blame the fans either. After all , they've been losing their captain year after year !
Coming back to today's match. Here's a little something apart from RVP. From Manchester United's perspective, this game could be the one that exposes their midfield and injured defense completely or may well prove the critics wrong if they put up a solid performance . Evra's has definitely improved since the arrival of Buttner from Vitesse and his getting back to what he used to be a couple of years ago. Evans has carved a niche for himself whereas Ferdinand's age has started to show. Injuries to Vidic, Jones and Smalling have really had a pretty bad impact on the back four of United. Smalling and Jones won't be available today but are expected to come back next week.  In the midfield , Paul Scholes has been as splendid as always, Carrick's done fine, Kagawa who started well has been struck by injury, whereas Cleverley and Anderson have shown glimpses of what they're capable of and  seem like they only need some consistency in their play.The wings haven't been great either. Nani is out-of-sorts and seems to be headed for Italy in January. Young was twice as good at the same time last season and Valencia hasn't exactly been the beast he was during the second-half of the 2011-12 season. On the positive side, Sir Alex Ferguson must be happy to see his frontline in RVP , Rooney, Welbeck and Chicharito perform well and seem set to give him a selection headache .
Moving over to the London side, who are high on confidence after their dramatic comeback from being 4-0 down against Reading at the Madjeski to win 5-7 in the Capital One fixture earlier this week. I have a feeling the comeback has overshadowed their concern about the fact that they conceded 5 goals, 4 in the first half to a Premier League fringe side like Reading. With Chamakh doing pretty well in his first game of the season and Giroud starting to settle in alongside Podolski, things do seem to be improving for Arsenal. Cazorla has been magnificent so far for the Gunners, and not to forget, Arteta as well.  Also, Wilshere's return has boosted the Gunners. The one worry for them might be the strength of United's frontline which has been the most prolific so far in England this season. Also, with the Walcott saga starting to take shape, Wenger might have worries over team selection as Walcott has hinted that a lack of first team starts might lead to his departure from the club.
The same fixture last year saw the Red Devils drubbing Arsenal 8-2, I don't expect it to be one sided like it was last August but a  more closely competed match . For me it is going to be Manchester United's forwards vs Arsenal's midfield. Lets hope its  going to be one to remember for the right reasons.