Five talking points - Manchester United vs Queens Park Rangers
1.14K //
25 Nov 2012, 09:15 IST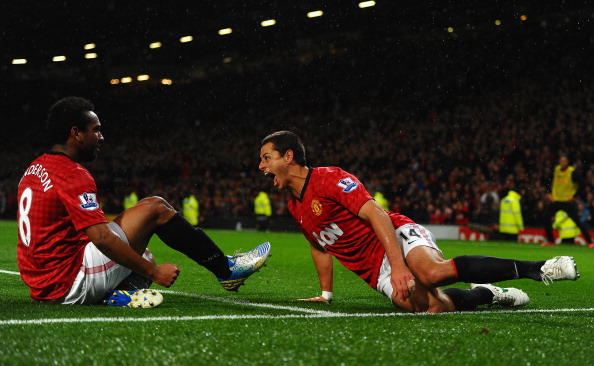 1. The return of Harry Houdini
So after flirting with the English National team coaching vacancy, getting himself fired and taking a little summer break, Henry James Redknapp is back, and he would have liked what he saw; At least the first hour of it. Unlike last time, he has two months less to fix the mess that Rangers are in now. He would have seen enough encouragement in the performance tonight, with the players showing endeavor going forward, especially the trio of Taarabt, Dyer and Mackie, that loomed as a constant threat for the United backline. Their defending from set pieces is still an eye sore, but Harry would be hoping that would be something he could rectify. The situation that QPR find themselves in is something that Redknapp revels in, and he is a fitting managerial appointment to get the best out of them. Contrary to the squad he inherited at Spurs, the one at Loftus Road is well balanced, and with some good ol' Harry magic, they should fight their way out. Time will tell.
2. Ashley Young: Why? More like why bother!
There isn't much more to say. His performance left a lot to be desired, and the worrying part was that it has been that way for some time now. United's passing was much better without his involvement – that is as damning a judgement as it can be. As a winger, his role is to make use of his pace, go past defenders, and put balls in the inviting final third for strikers to add the finishing touches. What he did was dilly dally on the ball, turning inside, then going back outside, then finally he either lost the ball or passed the ball back. Apart from an early flourish, he has been poor for most of his time at United. People in Birmingham will probably be patting themselves on the back for utilizing his talents till they lasted, and then shipping him off to Manchester for a substantial amount. Days like these remind us of the importance of Valencia, and how United missed his direct running and wing-play today.
3. United's engine room or the lack of it
The last couple of weeks have exposed the frailties that exist in the center of the United midfield completely. Scholes and Giggs have lost more than a couple of paces, and have struggled to keep up, especially on the defensive side. Scholes has had a great time since he came back from retirement, but his honeymoon period looks to be over. He was late on most of his tackles, couldn't be his usual self with his passing and was never able to cope with the QPR midfield. There was no tempo to their play, and the lack of understanding between Scholes and Fletcher would have been disconcerting to watch for Sir Alex. There was a huge gap between midfield and defense, and United struggled to get bodies back to help their defenders, thus making each and every one of QPR's attack look dangerous.
4. Decisive substitutions
If there was ever a case of substitutions made by both teams making a significant impact on the outcome of the game, this was it. Replacing Young and Scholes with Hernandez and Anderson added an element of directness to the play. Anderson especially, was key to the crisp passing that ensued after the equalizer. His decisiveness and execution were necessary for United to put QPR away once and for all and his pass for Hernandez's goal was just the precise bit of football Sir Alex would've hoped from his intervention. Chicharito's touch to cushion the ball and then the nonchalant finish reminded us why he is lethal inside the box. His 5th goal in the league this year (all five have been as a substitute) helped the side to seal the result. The half time deficit would have enraged Sir Alex, and he would have surely given the team a piece of his mind. Rangers were defending wonderfully, when they had to make a change, replacing Traore who got a knock, with Anton Ferdinand. This left them with four central defenders, playing across the defense, giving United more time to build their attack. It took less than 10 minutes after the substitutions for United to claim the victory with 3 quick goals. (not that Ferdinand had a hand in any of the  goals!!)
5. Kieron Dyer and Darren Fletcher – The comeback duo impressed their managers
Dyer played the entire game. True story. And for parts of it, he looked like the Kieron Dyer who used to play for Newcastle. He was active, involved in all their good attacking play and made several intelligent runs off the ball. He linked up well with the forwards and helped the attack on the counters. His display was heartening to watch, considering it was his third league game for QPR in the last couple of seasons. Fletcher on the other hand, made his first Premier league start for almost a year and gave a solid performance that was later rounded off with a deserving  goal. His emotion was there for all to see and his return to the midfield adds that bit more of steel and poise the side has been lacking for quite some time. He was tired by the end, but on the whole, he had a good game and will be just like a new addition to the team.