Manchester United vs. Sunderland: Five things that went unnoticed
1.07K //
18 Dec 2012, 09:01 IST
It's all going well for Manchester United at the moment with back-to-back wins in two weeks against two sides with whom United had some unfinished business left over from last season. Against Sunderland, United went on to win the game quite easily with a score line of 3-1. Here are some of the points from the game apart that the pundits did not speak about.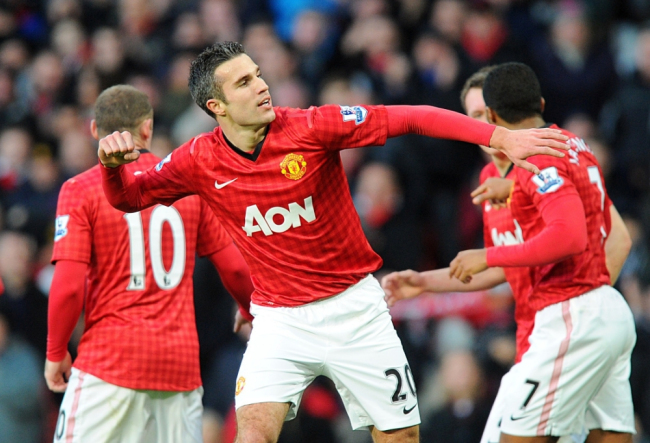 1) There's no doubt that Tom Cleverley's goal was brilliant. What's more brilliant was his style of scoring. He has scored 3 goals this season with all of them being the perfect benders into the right corner. The technique and execution are so familiar that people have already started comparing him to David Beckham. Another feature of that classy goal was the number of passes before it. Right from van Persie's corner kick, Manchester United played 14-15 passes together while moving ball from right to left to score a perfect textbook goal.
2) Michael Carrick is definitely one of the best central midfielders in the Premier League. He played for 45 minutes and was everywhere on the field; he tackled players, broke down attacks and then went into opposition box and almost scored a goal himself. A feature of Michael Carrick's game that goes unnoticed is his link-up play with defense. The way he gathers the ball from the defense and plays it to another midfield player is something that is very reminiscent of Xabi Alonso. He may not be in the same league of players as Alonso but he's definitely the best in England for that position and that's not an overstatement. Manchester United sometimes looked scrappy without him in the second half with the defenders not getting the protection from Carrick which they got in the first half.
3) Antonio Valencia is getting back into his first season syndrome. He does the same things over and over and he's quite predictable this season. He needs to improve his decision-making. He does everything right and then suddenly goes into the shell of bewilderment. Given two options, most of the times he would try to pick up the difficult player in the box. Surely he would be in the radar of Sir Alex who has changed Ashley Young's game quite significantly in last few weeks. One more characteristic that United fans often talk about  is Valencia's ability to use left foot. Agreed that he's a right footed orthodox winger but that doesn't mean he leaves his left foot in locker room. He should try using it sometimes. This is the time when United misses Nani most with his twisting and turning and unpredictable left foot crossing ability.
4) Robin van Persie doesn't only score goals but he also makes sure that he's at the back defending when the team needs him. He has been great at near-post while defending corners. Not only does he clear the line, he never hesitates in throwing himself into some lunges and tackles.
5) This was the 14th time this season when United scored 3 goals or more and 20th time when United failed to get a clean sheet. In other words, United are more likely to concede home goals in UEFA Champions League knock-out stages, so the defense needs to be strengthened. During the Sunderland game particularly, there was no cover at the back post on few instance and this could be costly going into the Champions League where the standard of teams are higher than that of Sunderland. On a brighter note, United failed to score only on 4 occasions this season that means they'll play away matches in full force. United will have to make sure that they win the first leg comfortably otherwise defending in second leg can be a matter of concern.