Manchester United vs West Brom: Five talking points
1.10K //
30 Dec 2012, 17:29 IST
Manchester United welcomed Shinji Kagawa back to the starting lineup, and recorded a rare clean sheet to maintain their seven point lead at the top. Starting the match without RvP, Hernandez, Morrison, or Fortune, the two teams failed to be overly impressive going forward, but the home team had enough in the tank to maintain a slender lead till van Persie's introduction, and then see the match home. A fairly uneventful game with little to offer in terms of excitement, but here are five points that stood out.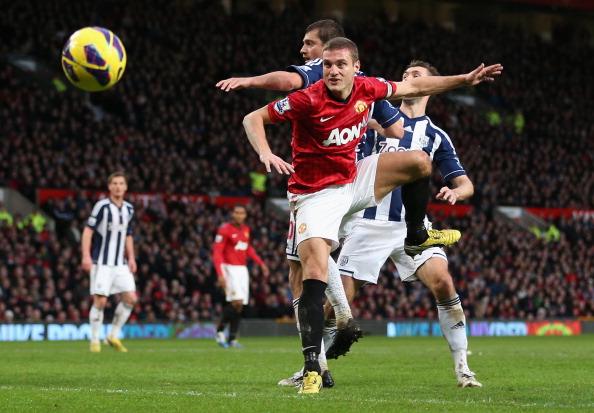 Yesterday evening, at Old Trafford, Manchester United kept just their third league cleansheet in ten matches, having conceded a total of 13 goals in the remaining 7 games. The differentiating factor was the presence of Namanja Vidic alongside Jonny Evans, in place of Rio Ferdinand. The Serbian defender had just one attacker to handle for two thirds of the game, and did so with ease, winning virtually every battle, and pushing Shane Long far wide, if at all he had to try and get past the United defence. After the introduction of Lukaku, Vidic proved his invaluability to the team by stepping up his game, and making sure that neither West Brom attacker got in behind the defence; something teams have been doing often against United this season. Thus, the visitors were reduced to attempts from distance, which were blocked away more often than not, and earned De Gea a comfortable clean sheet.
The Robin van Persie celebration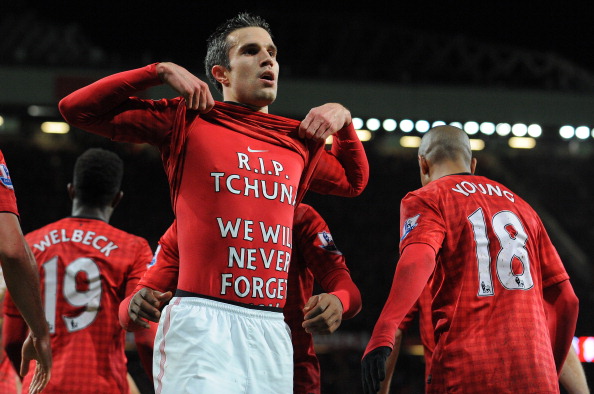 Almost inevitably, Robin van Persie scored a goal yesterday evening, appearing as a second half substitute, and calmed the shaky nerves of defending a single goal lead. More interestingly, he then proceeded to lift his shirt to reveal a message: "R.I.P. Tchuna. We will never forget you." With Tchuna not being a well known personality, rumours began to float of it being a reference to the victim of the tragic gang-rape in India, as well as to a Dutch linesman who was killed by a group of teenagers. With the whole world abuzz, and tweets flowing thick and fast, the news from fairly credible sources emerged that Tchuna was a friend of RvP's back in Rotterdam who had passed away less than 24 hours before the beginning of the game. With no official response from the Dutch striker himself regarding the issue though, the opinions continue to rage, showing no signs of dying down anytime soon.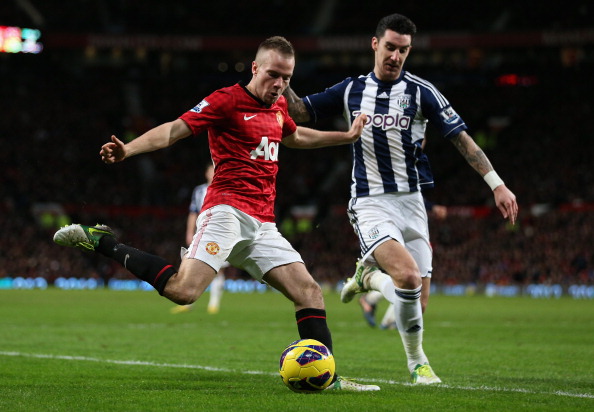 United's second brightest performance on the pitch came, arguably, from Tom Cleverley. Replacing Scholes from the midweek fixture, Cleverley was given the license to roam into attacking situations, and almost made West Brom pay on several occasions. Often joining Welbeck in attack, Cleverley positioned himself in dangerous areas in the box, but was unfortunate not to have received a better opportunity to score. When not joining attack himself, Cleverley showed quick feet, and reasonable pace to get into wide areas, particularly on the right, and sent in some good crosses which caused great concern for West Brom. With Young prowling on the other flank, and Valencia in support, it was a near-perfect game for the young talent, who has really come into his own this season.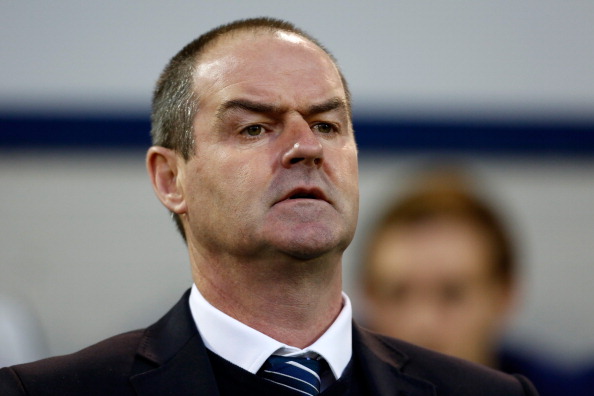 Depending on whom you ask, Steve Clarke's selection for yesterday's fixture will be termed as anything ranging from genius to cowardly. With a low likelihood of taking any points away from Old Trafford, Steve Clarke chose to rest some of his best players for the game, perhaps choosing to save them instead for other "winnable" games. Of particular note was the absence of James Morrison who has been in incredible form this season. Thus, with West Brom completely struggling to create anything in attack, and Shane Long toiling away all by himself up front, at least till the introduction of Lukaku and Morrison, there was clearly a negative strategy in place. However, to their credit, West Brom did soak up the United pressure well, and managed to concede just once until the last minute, that too from an unfortunate own goal. So West Brom will have gained a degree of confidence from the fact that they performed above expectations, and have Morrison and Lukaku well rested before their new year's fixture.
West Brom's flailing attack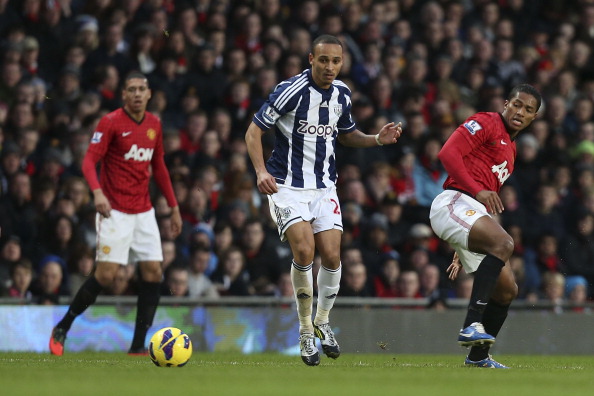 As already noted, West Brom's attack almost completely failed to deliver, never really testing the under-pressure De Gea. While Shane Long, and Rosenberg were completely stifled by Vidic and Evans, Dorrans and Odemwingie were slightly more successful on the wings. However, poor play, from Odemwingie in particular, saw several dangerous situations come to nothing, and let United off the hook in more than one situation. Thus, there is much thinking to do for Steve Clarke regarding his back-up attackers after yesterday's performance, although he will know that they came up against a much improved United defence yesterday.