Manchester United vs West Brom: Match preview
1.25K //
28 Dec 2012, 23:07 IST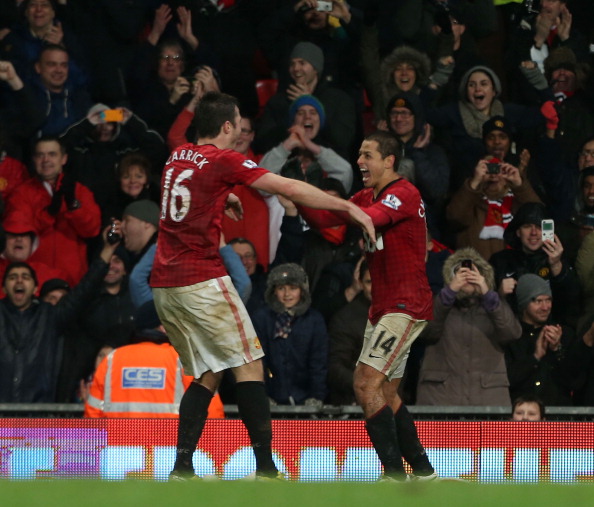 Stadium: Old Trafford
Referee: Jonathan Moss
Kick-off: 8:30 PM (IST), Saturday, 29th of December
After two successive wins on the back of a slip in form, a confident West Brom travel to Manchester to take on high spirited United, in a clash that could have repercussions across the entire top half of the table. While their hosts caught up with Newcastle thrice in sensational fashion, even grabbing a last minute winner, West Brom rode on the back of a controversial refereeing decision to beat Harry Redknapp's QPR 2 – 1.
However, 3 points were all that mattered for Steve Clarke's men who now have the chance to go as high as third in the table with a win, ahead even of Chelsea, who face a tough trip away to Everton. For United though, capitalising on the invaluable 7 point lead is the need of the hour, especially considering last season's remarkable collapse, and anything short of 3 points will be seen as a disappointment.
Manchester United: L W W D W
Winning six of their last seven league games since the shock defeat to Norwich, United have slowly built up a commanding lead at the halfway stage of this season's league competition. Where City have fallen, United have stood firm, and never given up, making a comeback victory of nearly half their matches this season. Thus, it is that one finds hard to argue with an attack which has scored 15 goals in the last five league games, and has dug the team out of the trouble it has gotten itself into by conceding 10 in those very five matches.
With Rooney unavailable, and Welbeck unlikely to start, match winner Hernandez should keep his spot in the starting lineup. However, Scholesy's age and a bright performance from Cleverley in his sub role could mean that the youngster starts alongside Carrick, in what already seems like a real breakthrough season for the academy graduate.
West Bromwich Albion: L L D W W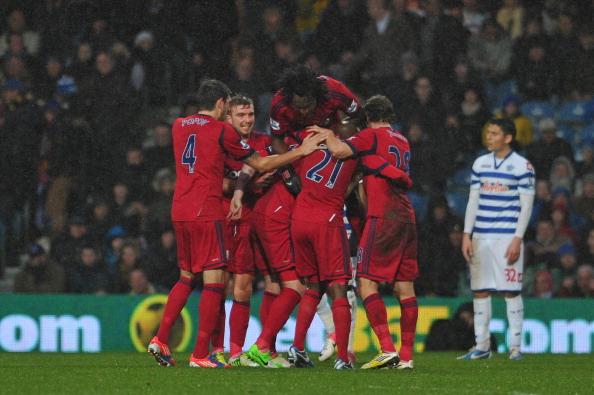 Two consecutive 2 – 1 victories would have eased the 'what-ifs' of West Brom, who could easily have been challenging for second spot in the league table right now had they not lost to Swansea, Stoke and Arsenal on the trot at the beginning of December. However, there is much work still to do for Steve Clarke's men if they are to secure European football at the Hawthorne next season, or indeed beat Manchester United for the first time in their 13th meeting.
Like United, they too, however, seem unable to stop the rot at the back, having kept just 2 clean sheets in their last 15 games in all competitions. Against an attack featuring RvP, and Chicharito, it may be something that comes back to bite them. The possible return of Kagawa, and the fine form of Carrick will do little to soothe them either.
Injuries, Concerns and Suspensions
Manchester United: Anderson, Luis Nani, Wayne Rooney, Rafael, Shinji Kagawa, Danny Welbeck.
West Bromwich Albion: Claudio Yacob, Steven Reid, Craig Dawson, Youssuf Mulumbu, Goran Popov, Jonas Olsson.
Robin van Persie vs Gareth McAuley
If there were one man in the Manchester United squad that you would bet your house on to score at the moment, admit it, it would be Robin van Persie. The Dutchman never seems to have a bad game, at least for his new club, and goes about his job with clinical precision no matter what the scoreline or time ticker read. Being the senior of the defensive partnership in case Olsson doesn't start, McAuley will no doubt try to take up the responsibility of watching RvP on himself, as unwelcome as the prospect may be. Whether he succeeds in stopping the Dutchman or not may make a huge difference to United's attack which can't be sure of Rooney or Welbeck to fall back on.
Shane Long vs Rio Ferdinand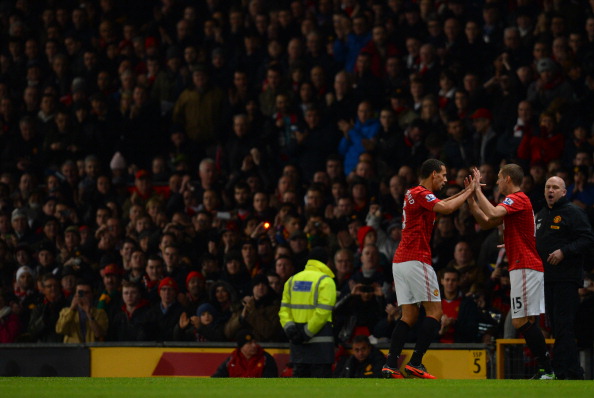 The veteran English defender has had patchy performances of late, with something or the other coming unstuck in almost every game. The stubborn persistence of Shane Long will do no favour to the aging legs of Ferdinand either, as the Irish forward will try to add to his 5 goals and 4 assists in the league this season. Romelu Lukaku has started both of West Brom's latest matches in place of Long, but with United vulnerable to movement, and niggling persistence, it is hard to see Steve Clarke leaving Long out of what is certain to be an interesting match for him.
Another entertaining affair at the Theatre of dreams, perhaps. United's defence has been undeniably suspect all season, having conceded 13 goals at home in just 9 games, and with West Brom again looking like a force to be reckoned with, one will not write away their chances of scoring, maybe even more than once. If indeed that does happen, United fans across the world will be praying for some more of that never say die spirit to come to the fore, and maybe even another last minute winner, just to keep hearts racing. Not too much to ask for from the last game of the year, one hopes.