Manchester United's loan prospects
3.78K //
24 Mar 2013, 11:11 IST
For seasons, the Carrington and The Cliff training facilities have been attributed with some great young talents making a name for themselves whilst on loan spells with clubs. Their manager, the wily Scot, Sir Alex Ferguson has been an adamant follower of the squad-rotation policy and is never afraid to hand the baton in the hands of the youth to take up to the task in an important game.
It's that time of the year, when managers begin to think about the progress these youth players have made at their respective clubs, and whether or not they're ready for first team action next season. Looking at the vast variety of players that Sir Alex Ferguson has at his offing, what chances do these talented players have of making the final cut before the beginning of the next season? Which players have impressed on their loan spells and are on the verge of extending their contract? Here's a list of the loanees who could pose a selection dilemma to Sir Alex Ferguson before the start of the 2013/14 season.
1) Sam Johnstone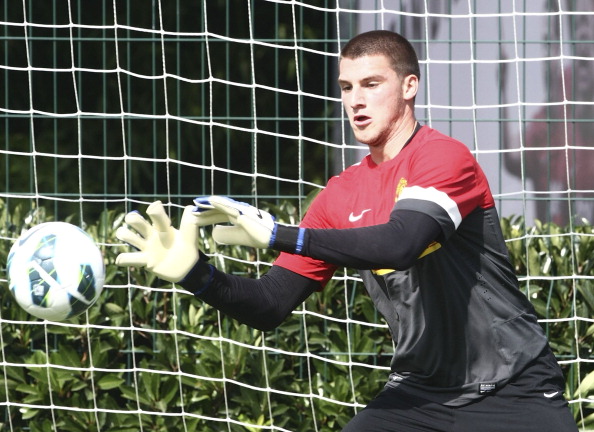 Eric Steele has been credited with the giant strides of success that this young lad has undertaken. Standing at 6'3", he's a commanding presence and aims to be as successful as his Manchester United predecessor, Edwin van der Sar. He's been a feature of the reserves team for quite a long time, and Sir Alex Ferguson thinks it's about time that he takes another step forward in what has been a positive start to his career. Having signed for Walsall just a few weeks ago, he's guaranteed a name on the team sheets, and could do himself a huge favor by performing at the level that he has been consistently performing for the United reserves. With Manchester United signing David de Gea as a long term prospect, Sam knows that his performances at Walsall will be under the tight scrutiny of the gaffer, and goalkeeping coach, Eric Steele. His height, presence in the box, and his commanding nature at the back all but helps make the job of a defender easier. With successful loan spells previously at Oldham Athletic and Scunthorpe United, he has the required experience.
2) Scott Wooton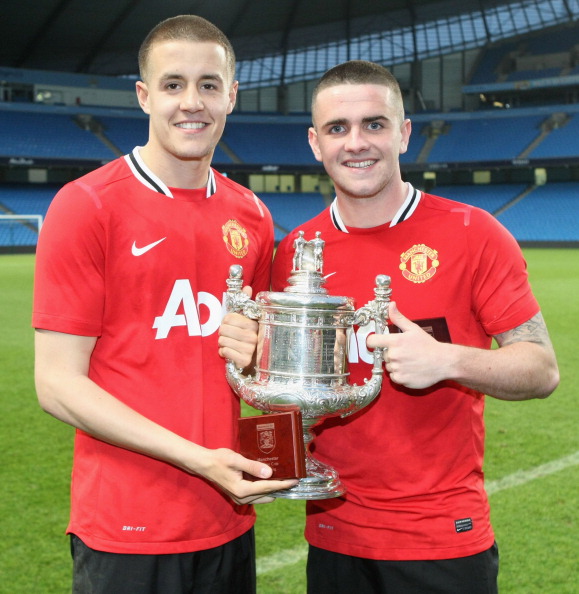 A scouser by heart, he hasn't taken much time to settle into the reserve team, captaining them to great victories. The bloke from Birkenhead made his first team bow at the age of 21, against Newcastle United in the League Cup.  This season is seen by many as his breakthrough season, as he made his Champions League debut against CFR Cluj. Seen as a fitting replacement for Manchester United's rock at the back- Nemanja Vidic, young Scott has a lot more to learn. Having had loan spells previously at Tranmere Rovers, Peterborough United and Nottingham Forrest, he has plenty of experience. He's a revelation, but he still needs some fine-tuning before finally cementing his place at the heart of United's defense. His heading prowess is an attribute that has to be looked at in particular. Standing tall at 6"2′, he's also got the pace to track back and make a last-ditch challenge. With leadership skills and a temperament that's always in control, he's one for the future!
3) Ryan Tunnicliffe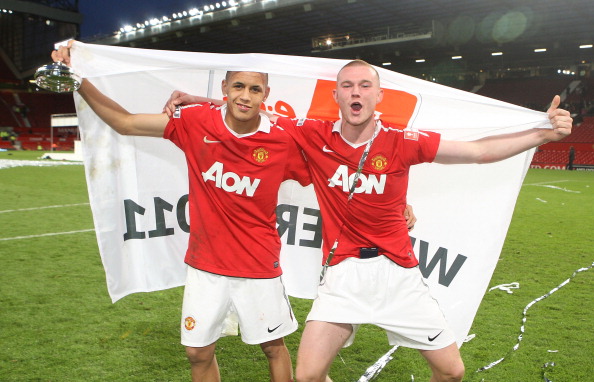 The Jimmy Murphy Young Player of the year award is THE pinnacle of achievement for a Manchester United youth team player. Having received the award in 2011, Ryan has established himself as one of the talents to watch out for in the near future. Aged just 9 when scouted by Manchester United, his career graph shows positives. Currently on loan to Barnsley, he provides the required stability in midfield whilst playing the role of a holding midfielder. His performances for the reserves has credited him with well-worded reviews. Currently, the only holding midfielder that Manchester United account for is Michael Carrick. Ryan would be a great addition to the team and can fill in for an ageing Michael Carrick, who may not play week in-week out in the coming seasons. He's well built, capable of shooting from distance, and can spot a teammate and provide him with a through ball with ease. Again, another addition for the Manchester United future!
4) Davide Petrucci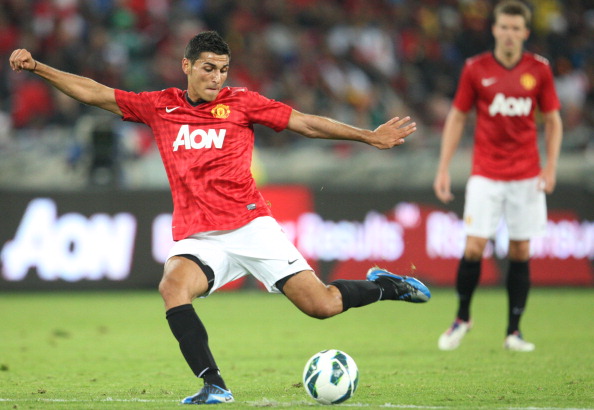 Davide Petrucci is a product of the AS Roma youth academy, who was claimed as a scalp by the famous Manchester United scouts, who have an eye for talent. His area of expertise is the center of midfield. His silky touches and clever and accurate passes are sure to make him a mainstay at Manchester United. He's highly rated, and has justified that with great performances for the reserve team, prompting Warren Joyce to promote him to the role of captain. His leadership skills are second to none – calm and composed, he instills a sense of fear, and is sure to catch the defense off guard when presented with the opportunity to do so. This season, he has joined his fellow United reserve teammate Scott Wooton at Peterborough United. He's seen as a play-maker with an excellent sense of balance. He recently stated his desire of captaining the first team in the coming years, andhaving won the Premier Reserves League title and Manchester Senior Cup, he has developed a thirst for silverware, which is a good sign of the things to come from this talented Italian midfielder.
5) Jesse Lingard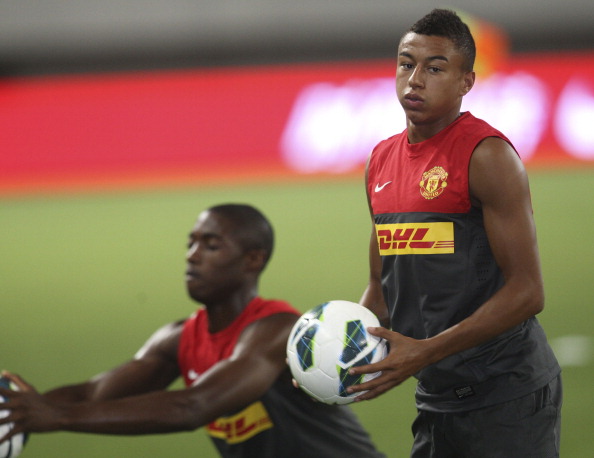 Another starry performer at the center of midfield. His exploding pace plus a vision to kill has made him a package that Manchester United just can't afford to lose. A runner-up for the Jimmy Murphy Reserve Player of the year award, he has cemented his position in the reserve squad, and it won't spring any surprise if he were to do that in the first XI as well. Joining Manchester United in 2009, his growth, both as a player and an observer has pleased the coaching staff. Being handed your first-team shirt just 2 years after your arrival is a remarkable achievement. His running off the ball has earned him rave reviews, and is sure to bamboozle the Premier League defenses when provided with the opportunity. He is truly gifted with everlasting stamina, as the ability to attack and track back for defending is quite rare for the modern footballer. Currently, he is  on loan at Leicester City. He would fit in perfectly in the Manchester United line-up. However, increased competition with the arrival of Shinji Kagawa and Nick Powell seem to have delayed his in-statement into the first team. Another talent to watch out for.