Manchester United's tactical tweaks against Real Madrid for second leg
1.82K //
03 Mar 2013, 12:13 IST
Sir Alex Ferguson and his assistant Mike Phelan were present at the Camp Nou last week, when Real Madrid dismantled Barcelona in the Copa Del Rey semifinal second leg 1-3, after drawing the first leg 1-1 at the Bernabeu.
Looking at Madrid's performance on the night, if Sir Alex came in with any feeling of advantage for Manchester United's 1-1 draw from the first leg of European Cup's last 16 tie at Bernabeu, he certainly left the arena with more questions than answers. If he wanted any sort of warning ahead of the second leg at Old Trafford, Real Madrid provided more than he would have ever expected. To make the mountain look even bigger, Madrid defeated Barcelona for the second time in four days yesterday even after resting key players in their league match against Barcelona at the Bernabeu.
And although Sir Alex's tactics worked quite well for the better part on the first leg, keeping Real Madrid's attack at bay, several areas of play can still be improved with some tactical tweaks from the first leg. Like Di Maria having a lot of joy on United's right wing, under-utilization/ineffectiveness of Rooney and United's midfield being over run by Madrid were few points which Sir Alex for sure knows needs resurrecting.
With all eyes now on that much awaited second leg at Old Trafford next week, it is the right time to assess how Manchester United should approach this mammoth clash against an in form Real Madrid team.
Start Rooney upfront behind Robin Van Persie
The first thing that United need to do is to approach this game with confidence. This means that they should start with an attacking line-up having two of their most attacking players in their preferred positions. Wayne Rooney was more or less isolated in the first leg when he was asked to play out wide and help Rafael and Jones in case they were unable to track Ronaldo's run. This almost negated his attacking prowess and made him underutilized and almost anonymous in the first leg.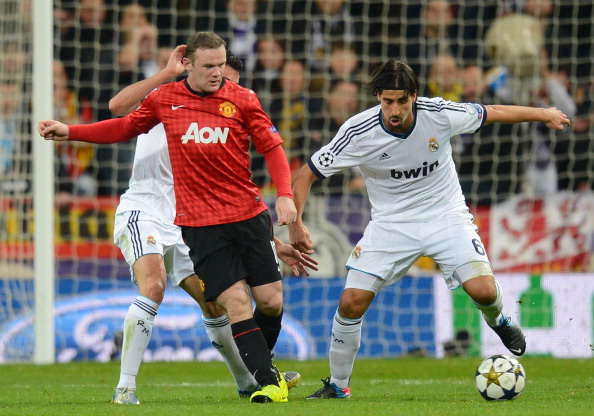 But with United playing in front of their home supporters in the second leg, they should be looking to attack Madrid's back four by utilizing Rooney in behind Van Persie instead of Kagawa, who was employed in similar position in the first leg.
When the possession is with United, Rooney should be given the responsibility to drop deep and pick up the ball from midfield and either spread it out wide to the wings or feed it directly to Van Persie up front- something that he does week in week out in the Premier League, and is best at.
On the other hand, when possession is with Madrid, he should be asked to track Alonso and restrict him in feeding Ozil or Di Maria from midfield. This would strike a perfect balance in utilizing his attacking as well as defensive abilities together.
Start Tom Cleverley in central midfield.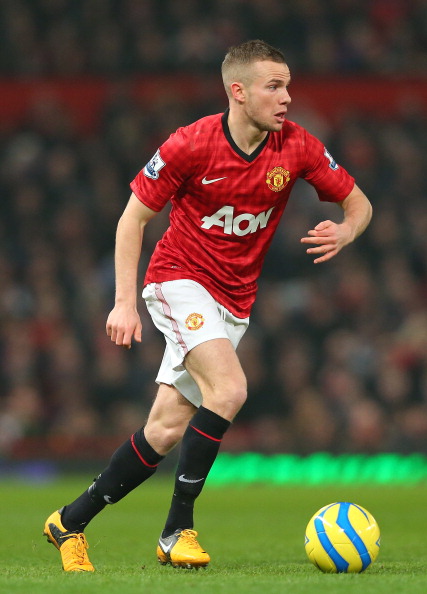 With Kagawa's role now being handed to Rooney, Cleverley should be brought in place of the Japanese. Cleverley's energy and ball retaining abilities could prove to be an asset in United's midfield, which was overrun by Madrid at the Bernabeu, especially in the first half. His job should be to keep possession of the ball and make United move forward out of defense. Moreover, he should not allow Alonso or Khedira to get enough time on the ball to put balls through to Ozil or Di Maria.
Much like Ryan Giggs did when he came on in the first leg in second half, the England international can provide United with another attacking threat from midfield, which, in a match where United most likely need to score goals, seems like a good move.
Moreover, he will be more effective than Kagawa in thwarting Madrid's blistering counter attack, which will definitely be one of major talking points in United's planning. Cleverley's energy and pace in tracking back will help Carrick and the rest of United's back four in dealing with Ronaldo, Ozil and Di Maria's breakaways.
With his energy and technique, he is more than capable of performing these roles with utmost efficiency as he has done on other big occasions during the season.
Start Antonio Valencia at right wing.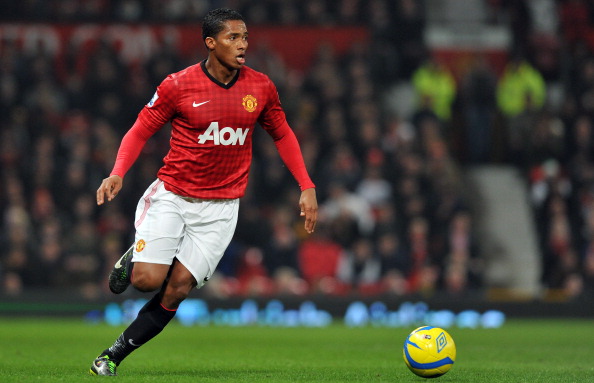 However big an injustice it might seem on the back of his performance in the first leg, replacing Danny Welbeck with Antonio Valencia seem to be a better approach for the time being.
Welbeck's role in the first leg was to track Alonso when Madrid were in possession, and break forward with speed when United had the ball. But now that this role is being shared by Rooney and Cleverley, it makes more sense to provide cover for the weakness which was quite visible in both the halves at the Bernabeu and could decisively hurt United in the second leg.
When Ronaldo drifted inwards during the first leg, Ozil and Di Maria swapped flanks with Ronaldo and started operating from Madrid's left wing. They both made a mockery of Rafael as he was left alone when Jones went along with Ronaldo. This continued in the second half, when Di Maria proved to be the most dangerous player for Real, getting enough time and space with the ball as Rafael struggled to handle him alone.
Similar tactics can be employed by Madrid in second leg. But with Valencia operating on the right wing, United will have that extra cover for Rafael when Di Maria and Ozil start operating from that flank and thereby negating the only threat that disturbed United's otherwise resolute defense during the second half in first leg.
Moreover, Valencia's energy, strength and speed will prove to be an asset during United' counter-attacks, while he can also whip in some delightful crosses from the right wing.
Plan B – If Jones is injured for the second leg.
After Jones' exemplary performance in keeping Ronaldo quiet for most of the game in the first leg, one wonders who can take up the mantle if he is sidelined for the second leg following his ankle injury sustained against Reading a week ago. In case Jones is not the condition to play against Madrid, the best possible formation for United would be a 4-4-1-1 with Ashley Young coming in on the left wing along with Cleverley, Carrick and Valencia in midfield. In such a case, the only possible way to stop Ronaldo will be to stop  service to him. This will put added responsibility on Carrick, Cleverley, Rooney and Valencia to work their socks off and now allow Alonso and Ozil – who will try and feed Ronaldo on every possible occasion - any time on the ball.  Moreover, they will need to use their positional sense to intercept passes going through to Ronaldo.
Despite having said all of the above and setting up the plan, the talent on show on the night is too great for any real plan to be formulated. Therefore, there are no sure shot tactics for either team to win the match. However, the above tactical tweaks will go a long way in deciding the tie in favour of Manchester United.
Please feel free to add your own comments on the tactics suggested above.