Mancini determined to defend title
730 //
22 Dec 2012, 16:37 IST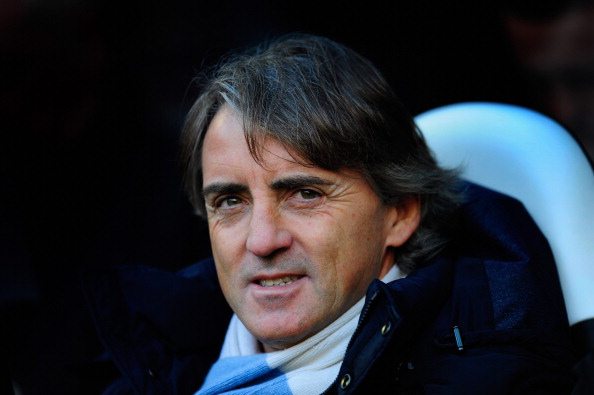 Manchester City manager Roberto Mancini is confident of continuing getting positive results despite the ever-increasing point difference between his team and table toppers Manchester United.
The influential manger said that he thought he has 'landed in a war zone' when he took charge of the club and claimed that City have transformed English football. Being eliminated from Champions League, the Italian can concentrate fully on defending the title.
Mancini, who was always regarded as a 'Cup specialist', was appointed as City's manager on 19 December 2009. The team, under his expertise, then showed that they can combine well and won the EPL title last season.
Mancini has a good record of reaching at least a semi-final of a major national Cup competition in every season he has been a manager, from 2002 to 2012. He also guided Lazio and Inter Milan to a record of five consecutive Coppa Italia finals from 2004 to 2008.
He also said about the match against United, "I was happy with the way we played against United, but disappointed about the result."