Mancini, Money and Madrid: analysing City's UCL debacle
1.68K //
12 Nov 2012, 11:21 IST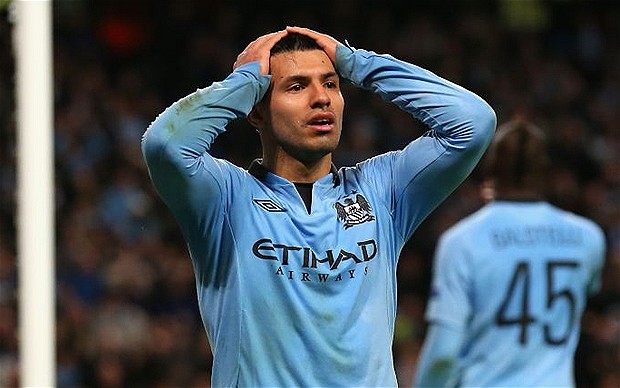 Frankly Dortmund's heroics would normally be very high on this list, but Mancini, money and Madrid does have a certain ring to it, does it not?
The Premier League Champions have endured what is best described as a torrid UEFA Champions League campaign. In a group where there are some really good teams and competition is tough, one would expect mighty City to be right up there with Madrid and Dortmund. What we instead see is the Abu Dhabi group owned club getting tossed about like rag-dolls midweek in Europe. Their abysmal performances are pretty surprising but the reasons behind them are easy to see.
Humble Ajax destroyed them at home and put up an equally impressive display at the Etihad to move the Sky Blues to the brink of elimination. An undeserved draw against Dortmund and a loss to Madrid sees them bottom off the table.
The first reason that would spring to mind when I ask why is that they played badly. Agreed, that is probably the biggest reason but there are several things happening behind the curtains that play an understated yet important role in this CL debacle.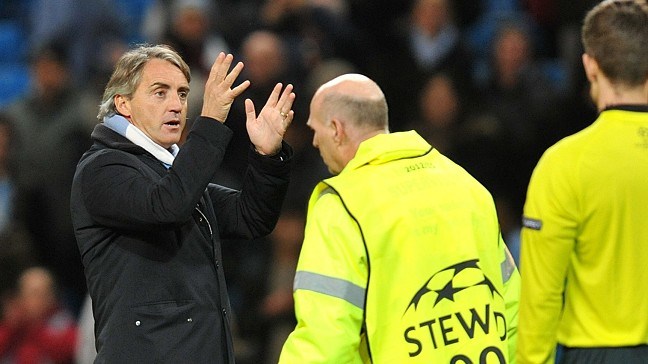 I read a letter from a City fan to Mancini. Deleting all the expletives, the message was simple…lose the three man defense. In theory, the resurgent Nastasic, the usually brilliant Kompany and the solid Lescott would make a potent defense. Madrid, Ajax and Dortmund apparently did not get that memo, continually exploiting an under-performing back three. Why Mancini does not revert to his PL-winning four-man backline is beyond me. Also playing a thunderous, in form Carlos Tevez anywhere but as a striker is criminal, even though the man alongside him is Sergio Aguero.
His midfield is in disarray outside the Premier League and can hardly cope with the threat that their European opponents offer. Most players have been indifferent and that has caused the champions of England to fail in Europe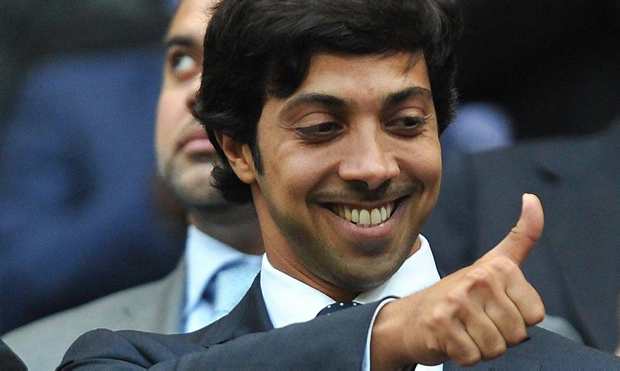 It is obvious that Mancini is under tremendous pressure from mega-spender Sheik Mansour. The man is like Abramovich in his desire for European success. Mancini can only hope he is not like the Russian billionaire in his penchant for changing management ever so often. Even so, the City manager's job is under threat and Mancini is not as comfortable with the team as he usually is. Added to this is the pressure of having invested £370 million and unable to best an Ajax team assembled for less than 10 million Euros. Everybody expects City to perform, the pressure builds when they do not and this in turn does no service to future results either.
Maybe money is not such a great thing after all, eh?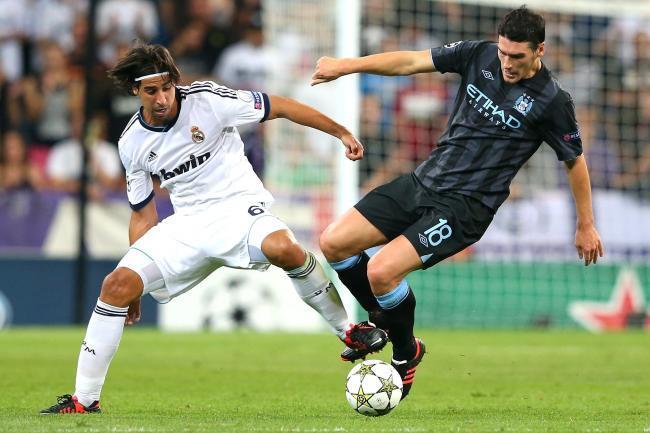 Having Madrid in their group can be disconcerting for anybody, even City. Los Blancos are an European juggernaut and their exploits in the competition are the stuff of legends.
Added to that was the heartbreaking night at the Bernabeu where they took the lead twice only to concede twice in the dying minutes to lose a thriller. A win there would have set up the campaign beautifully but it was not to be as subsequent results have been no better.
As I said in in the beginning of the article, Borussia played an important role in this horror campaign that City has had. If the Madrid loss broke their hearts, the match after against the Germans at home, where they were thoroughly dominated broke their backs and wills. No positives came from that match as they were subdued in all aspects by Jurgen Klopp's resurgent Dortmund team
And how can can envision city without thinking about the Italian bad boy? Mario Balotelli's nonexistence in the PL is properly reflected in Europe too. He has done absolutely nothing (barring the penalty which rescued a point against Dortmund). He is posing absolutely no threat when introduced and one wonders how long Mancini will stick with the 'wonderkid'
I feel bad for Manchester City, yet their indifferent form is not undeserved. Although a slice of the blame is on Mancini, his players have been unable to perform up to even the least of expectations. I like City, they are a very interesting project, but their CL dreams are all but over. It would take a miracle, even though there is a mathematical possibility, for them to reach the knockouts .
It would take an effort from them to enter the Europa league too, but I hope Mancini keeps his job. Anybody who can keep United off the top is a hero in my book.