Mancini plans to sound sirens for Ronaldo
1.91K //
21 Nov 2012, 01:09 IST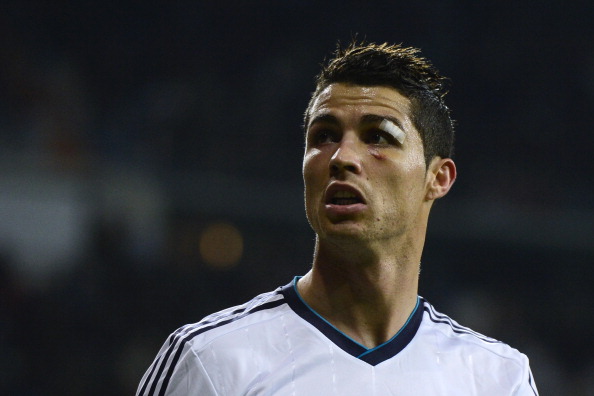 Sirens maybe sounded for the Real Madrid star, Cristiano Ronaldo. Not meaning the high heeled ones. In lieu of the game between Manchester City and Real Madrid, Robert Mancini might have devised a foolproof plan to roadblock Ronaldo's every effort to pip his side.
Still reeling from the September game in Bernabéu, Mancini needs to have an ace up his sleeve to stop Ronaldo's aggressive advances, especially since he believes that Ronaldo can be the world's best player if he receives the Ballon D'Or next month. The Ex-Manchester United poster boy might have a bone to pick with his former rivals. So here's the big reveal – Mancini's big plans are to call the police! The City top boss admitted that Cristiano is a top player and that a player who has the ability to find the back of the net at least once or twice every ninety minutes is a difficult threat to evade. He also applauded Ronaldo's contribution towards Madrid comprehensive win over Barcelona last year. Mancini's pulling out the big guns and hoping Ronaldo has a bad night prior to the match and he's left behind for the game.
Ronaldo, the footballing prodigy, left Manchester three and a half years ago to join the Spaniards for a jaw dropping, record shattering eighty million pounds and hasn't returned to Manchester since. Mancini is insistent that this will make Ronaldo more resilient and eager to prove a point.
This game isn't just a deal breaker for Mancini's side; Mourinho's got a lot riding on this game too. Madrid's chances to move to the next level of the league are still far from being locked down. Mancini believes that Manchester City's Champion League campaign could have had a positive spin on it had it not been for the points lapped up by Benzema and Ronaldo at Bernabéu. It's small wonder that the Italian wants all his bases covered. Former Atletico Madrid forward, Sergio Aguero, is part of Mancini's arsenal for tomorrow's game. Aguero has never secured a win over Real Madrid but hopes to stun his arch nemesis this time around; it's a victory a long time coming.
Mancini has a lot to be worried about, maybe it's time he put some numbers on speed dial!