Marco Reus - The key to Dortmund's fortunes
1.30K //
01 Nov 2012, 09:16 IST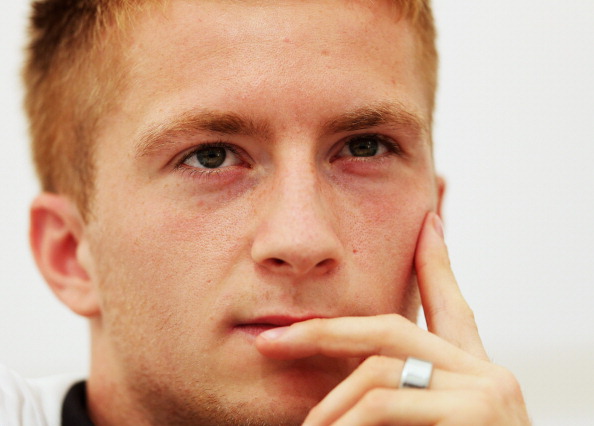 This summer, with rising stars Borussia Dortmund having lost one of their key players in Shinji Kagawa, question marks were immediately raised about whether their success story would collapse upon itself. After all, the Japanese international's signature was quite sought after, just like those of other Dortmund stars, such as Lewandowski, Kuba, Gotze, and Piszczek. In fact, after the Polish manager's comments during the Euros, one might have found it especially hard to believe that Dortmund's highest scorer from last season would not pack his bags and catch a flight to England. Much to the gratefulness of the fans, however, Lewandowski chose to stay, stating his love for the club, and his respect for the contract he had signed.
In addition, much to the chagrin of Borussia Monchengladbach fans, their top goal scorer, and former Dortmund youth player, Marco Reus was signed up by the German champions to cover for the departure of Kagawa. Reus, who was a relatively unknown presence, having played at Rot Weiss Ahlen for a couple of seasons before joining Monchengladbach, made sure that the world took note with his marauding performance against Greece during Euro 2012. Playing against a hapless Greek defence, Reus supplemented the attack brilliantly down the left, and, after several near misses, finally bagged a goal for himself.
While Joachim Loew might receive much praise for his selection policies, the shrewd eye of Jurgen Klopp deserves no less praise. The manager, who has revolutionized the game, and awakened the slumbering giants at Dortmund, has made excellent tactical use of his young star, who can play as an attacking midfielder in all three regions of the pitch, as well as lead the attack. In fact, the departure of Kagawa, who is much more comfortable in a central position than on the wings, Dortmund now have much more mobility going forward. While Blaszczykowski usually sticks to the right wing, Gotze, Reus, and Lewandowski often drift into each other's positions, making man-marking a nightmare for opposing defenders. The nimble wizardry of Kagawa is certainly missed, but with raw pace and power to replace it, there is barely a Dortmund fan that can be heard complaining.
Based on last season's numbers alone, one might actually make a case that Reus is better than Kagawa. While Kagawa had 13 goals and 9 assists in the league last season, Reus had 18 goals and 8 assists, guiding a team of which much lesser was expected than a spot in the European competition. Tactically as well, one might argue that Reus was just the solution Dortmund needed. While Mario Gotze adapts his play well when he appears on the wings, there is no doubt that he is most comfortable playing as an attacking central midfielder. Having Reus available, instead of Kagawa, provides Dortmund a much better fit, than two players who are both comfortable in a central role but are forced to play out wide. In fact, anyone who has kept track of Kagawa will have certainly noticed his dip in form at United after being moved to the left of a 'diamond' formation.
While Dortmund's start to their league season has not been terrific, they are known to be slow starters and will be happy to have not fallen to mid-table obscurity. In the Champions League, on the other hand, the performances of both the team, and their ever loyal fans, have been nothing short of fantastic. Playing in the Group of Death, Dortmund find themselves atop the table, ahead of wealthy Real Madrid, as well as Manchester City. Marco Reus has been a key contributor thus far, with a total of 3 assists, and 5 goals, including one against Joe Hart at the Etihad stadium, a nigh impossible feat. Thus, there is little doubt that Reus has taken to Dortmund like a fish to water.
Now, with the season in full swing, Jurgen Klopp will be hoping that his new signing will go on to reach new heights, spurring his team on along with himself. A 9-point deficit against mighty Bayern Munich is difficult to close out, but with an attack like the one they now possess, nothing is impossible for Dortmund. Now, if only that defence would stay in shape…