Mark Clattenburg cleared, Mikel charged of misconduct
1.21K //
22 Nov 2012, 22:26 IST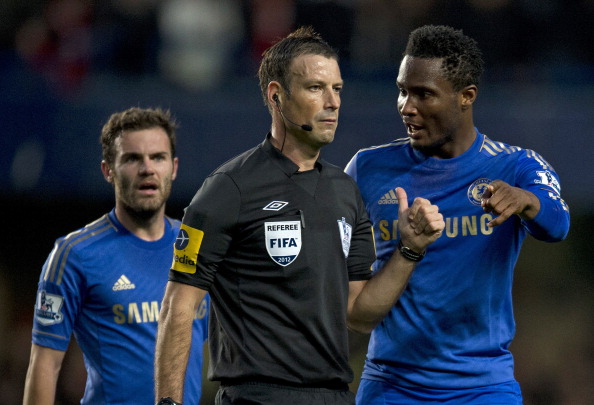 Referee Mark Clattenburg has been cleared by the Football Association of racially abusing Chelsea midfielder John Obi Mikel, who has instead now been charged of misconduct.
Clattenburg was accused of using inappropriate language by Chelsea after their 3-2 defeat against Manchester United. He was accused of calling Mikel a "monkey".
But now, it is alleged that in or around the Match Officials' changing room at the end of the fixture, it was Mikel who used insulting words.
An FA statement read: "The FA has concluded its investigation into alleged misconduct by Mark Clattenburg during the match between Chelsea FC and Manchester United FC on Sunday 28 October 2012. No disciplinary action will follow against Mr Clattenburg."
The statement further read,
"The evidence for the allegation came from one witness, Ramires. Ramires, whose first language is not English, explained that his instinctive reaction was to seek confirmation from John Obi Mikel as to what the referee had said. John Obi Mikel, who was being spoken to by the referee, was much closer to the referee than Ramires and did not hear what it is suggested was said to him. Three other witnesses, i.e. the other Match Officials, to whom everything said by referee was relayed via their communication equipment, are adamant the alleged words were not uttered. There is nothing in the video footage to support the allegation. For completeness, but of lesser weight, two other players, whose first language is English and were in the vicinity, did not hear anything untoward."
The player has until Friday 30 November 2012 to respond to the charge.