Match Preview: Bayern Munich vs Arsenal
1.16K //
13 Mar 2013, 00:25 IST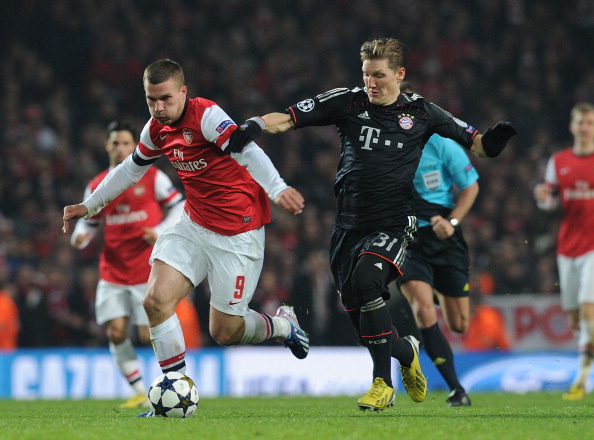 Arsenal travel to Munich today knowing they face a nigh on impossible task at the Allianz Arena on Wednesday evening. Arsenal will have to score at least three goals to have any chance of progressing to the quarter-finals.
If it were to happen, it would be the most remarkable comeback in Champions League history. Unfortunately for the Gunners, not much is going their way. Most importantly, they have lost Jack Wilshere to injury.
Bayern have selection issues to worry about too, with Ribery, Schweinsteiger and Boateng all unavailable. Bayern are however much more equipped to cope with such losses. Lose Ribery, bring in Robben. Lose Schweinsteger, bring in Gustavo.
For Arsenal, losing Wilshere is a bitter blow. Whilst his likely substitute, Tomas Rosicky, is a very good player, he is no Wilshere. Since the precocious midfielder made his long awaited comeback from injury in November, he has been the standout performer at the Emirates. His blend of passion, creativity and determination are an intoxicating mix; one that drives both his teammates and the fans forward.
Wenger has also opted, strangely it must be said, to rest Wojciech Szczesny and bring in fellow Pole Lukasz Fabianski. It seems odd to rest Szczesny for such a big game, especially since Fabianski is yet to make a senior appearance this term due to injuries.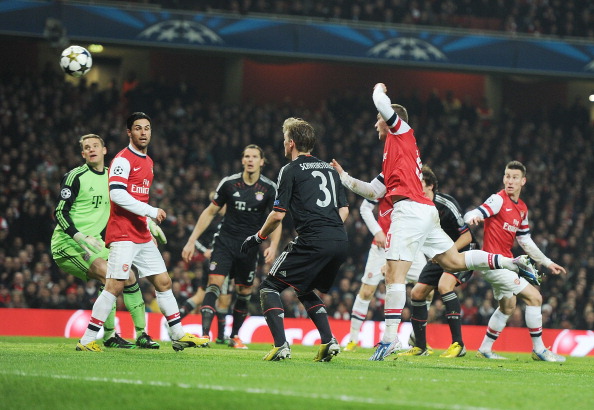 It is well known that Wenger rates Arsenal's No.2 highly, despite a raft of errors when given opportunities, but nevertheless, it seems like an odd choice. More than anything, it seems to display a lack of faith in Szczesny and suggests that the search for a new shot-stopper in the summer will be a high priority.
A few Arsenal players have come out and spoke about the game. Gervinho has said that they need a miracle, whilst Olivier Giroud believes that "scoring early will be key". Both are true. A miracle will be required and for that miracle to occur, an early goal will be required.
There is the slimmest of slivers of hope for Arsenal in the shape of the almost-comeback against Milan last season. Facing a 4-0 deficit from the first leg, the Gunners performed admirably in the return leg, winning 3-0, and had it not been for Van Persie fluffing a tap-in in the second half, they would have pulled it off too.
However, the key difference last season was that Arsenal were attempting their comeback at home. Going to the Allianz Arena to overturn a deficit is a much more arduous task than doing so at the Emirates, especially when Bayern have racked up three away goals.
The big dilemma for Arsenal is whether to go on an all-out attack, or sit back and try to stay in the game. It's a tricky one, and it's not difficult to imagine Bayern tearing Arsenal to shreds if they choose the former. If they opt for the latter however, it will make scoring the three goals they require much more difficult.
Arsenal will probably get beaten, and the night will be probably be swiftly forgotten. But, what if Arsenal do it? Now that's a salivating prospect.