David Moyes must deploy Manchester United's metronome against Swansea
Manchester United, averaging 53% possession per game so far this season, are accustomed to having lots of the ball. Swansea City, their opponents for their weekend home fixture, are accustomed to seeing more of it, however, averaging 56% possession per game, making them–statistically–the league's most dominant side.
In their recent 2-1 FA Cup victory at Old Trafford, they edged the home side for possession. Noteworthy, however, is the fact that Michael Carrick remained rooted to the bench for that game, rested by David Moyes. With a victory very much needed for United after having lost three games on the spin, Carrick will surely retain his place in central midfield, and will prove key in the battle for possession–winning it and keeping it.
But it's what he does on the ball that United will benefit from more come Saturday. A deep-lying playmaker, Carrick is very composed and reliable in possession. He likes to dictate the play, knitting the defensive and midfield lines together with neat, crisp passes, and then shaking things up with long passes out wide or over the top of the opposition's defence.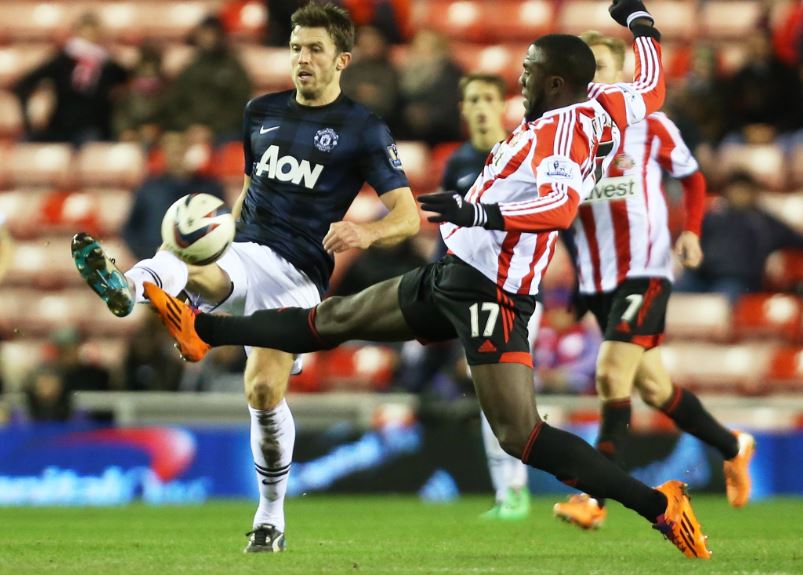 Currently, there is no other player at the club in his mold. Tom Cleverley usually keeps his passes short and plays them toward the wide areas, while Ryan Giggs, though capable of a nice long ball or two, tends to keeps his passes short as well, and likes to get forward often.
Swansea, on the other hand, boast two players at the base of their midfield who can do what Carrick does–and do it very well. In fact, they rank third (1023) and fifth (986) in the league for passes completed. Jonathan De Guzman and Jose Canas are both very composed in possession, and can hit a wonderful long ball across the field when it is on. With Wilfried Bony hitting form up front, netting three goals in his last two games–all of which were against the league's Manchester duo–it's imperative that United keep the ball away from them. This is why Carrick is so important.
But more than just keep the ball, United have to be more penetrative with it. Too often this season they have controlled proceedings, but came away with little or nothing to show for it. Carrick can't fix that problem on his own, but from his position is where the solution starts. With his composure and vision emanating from deep, the creative players further up the pitch, Wayne Rooney in particular, are better placed to do their job.
On occasions this season, Rooney was seen dropping deeper and deeper into midfield in order to get on the ball because he wasn't being served in his more advanced position. With Carrick behind him, Rooney would be allowed to stay higher up closer to his strike partner, trusting that he would be picked out so he can do his damage in and around the penalty area. Forty chances created–the most of any United player – and nine assists - the most in the league–are numbers that speak for themselves.
Moyes will be hoping the two of them are at their best come Saturday, so United can overpower Swansea and get their floundering top four campaign back on track.