Michael Owen – Going out on a low
1.39K //
19 Mar 2013, 21:51 IST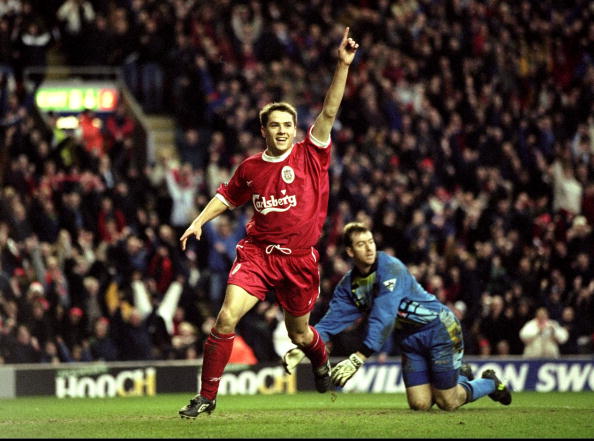 Earlier today, the news of Michael Owen's retirement slowly trickled in. The veteran, who is currently plying his trade at Stoke City, is one of the most respected and revered strikers of the beautiful game. Even though age has caught up with the diminutive center forward, his stature always towers over his peers. Born in Chester, England, the 33-year old has had nothing short of a star-studded career.
He said: "I have been very fortunate in that my career has taken me on a journey I could only have dreamed of. Having progressed through the ranks at Liverpool to make my first-team debut at 17, before embarking upon spells at Real Madrid, Newcastle United, Manchester United and Stoke City, not to mention representing my country on 89 occasions, I now feel it is the right time to bring the curtain down on my career."
An excellent example for kids dreaming of football, Owen's statistic sheet speaks for itself.  A recipient of the Ballon d'Or back in 2001, his best years certainly seem far away. Owen was a classic case of persistence bordering on overexposure. One of the most capped players for England, the man was plagued by his fair share of injuries. Even though he trudged through them, he never really evoked a sense of confidence later in his career that could catapult a team into attack. Did he push himself too far? Should he have retired a while back? Is fading into oblivion the best way to leave the game?
Best days behind him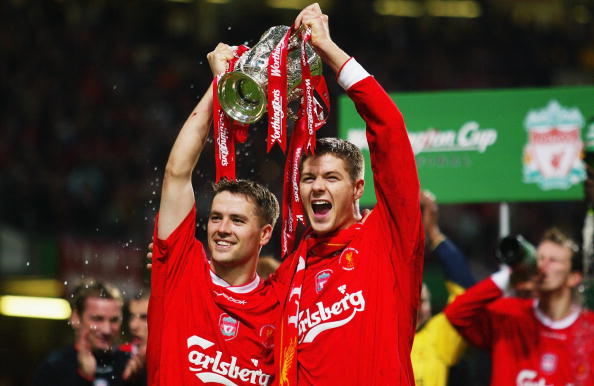 A talismanic striker with over 150 goals from just under 300 games for Liverpool, he scored at an average over 8 years that very few players can manage even over half that period. His debut at Anfield at the age of 17 years spoke volumes about his talent, and he certainly deserves every bit of acclaim that came his way. But thereon, his spells at Real Madrid, Newcastle United and Manchester United honestly felt like a drag. Even though his average rarely dipped below respectable; he scored 14 goals in 40 games at Madrid, 30 goals in 79 games at Newcastle and 17 goals in 52 games for Manchester United, he did seem out of place, or just one of many in the squad.
He spent just one year at Madrid, and his time at United was spent mostly warming the bench. Take a look at his honours, and the case is self-explanatory. All his achievements have come from 1997 through 2001, drying up since. His time at United clearly awarded him medals for the English Premier League in 2010-11, and the League Cup in 2009-2010, but his contribution was comparatively lower than at his time at Anfield. He was fighting for a spot, and signed on a pay-as-you-play deal, not uncommon for a player with withering feet.
A matter of When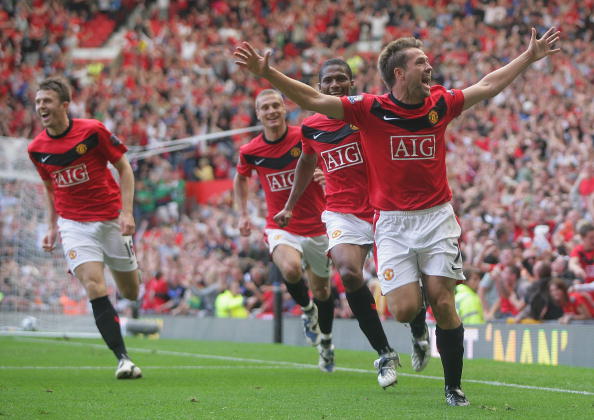 After a period, footballers know when to cash in. Simply put, they realize that they are not the players they were. Contracts start becoming smaller, and so do the appearances. The mind wants to do what the body cannot support, and the ever-increasing chasm is hard to adjust with. His later years were plagued by injuries, and he never made an impact of note.
Instances in the form of Robert Pires and Deco illustrate the downward spiral, which is hard to avoid. Theirry Henry and David Beckham are smarter than the average footballer, and were able to capitalize on their brand to push for favourable deals in foreign lands, where their name would push the contracts through. They were looked at as legends, rather than players. Owen, with a couple of decently aware marketing fellows, could have achieved the same. For one, he was a star at Liverpool, and a young one. He moved to Real Madrid post that, following which anything could have been possible.
His injuries were  certainly a big deterrent, and he lost close to over a season, but that is an occupational hazard. He won the treble; the League Cup, FA Cup and UEFA Cup to end a six-year trophy drought, and is fourth on the tally of highest goalscorers for his country. A part of the 'Galacticos' at Madrid is sure to stand out on any resume.
Maybe sooner, and quicker would have helped maintain his brand value. The longer he waited, the closer he came to blurring in the public memory. He can certainly join punditry, but the damage has been done.
What now?
We will always be in awe of the player who managed to upturn Arsenal in the FA Cup back in 2001, when he scored two brilliant goals to help his side come from behind. His time for his country was just as sparkling, with the wonder goal against Argentina. We can always keep going back to the memories of Michael Owen in red, swiftly turning defenders before curling it past the clueless goalkeeper, and he can probably suit up to adorn our TV sets on matchday. Another marvellous player bites the dust; an entire generation of football is slowly dismantling as we speak.