Mourinho a done deal? Battling to avoid the hype
1.57K //
26 Mar 2013, 20:11 IST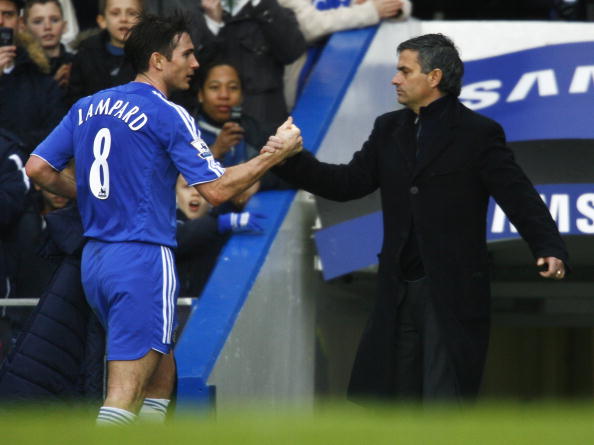 Football transfer rumours and the managerial merry-go-round are the male equivalent of celebrity gossip magazines.
Avoided as much as possible from time to time, there is a rumour that is so exciting and juicy for your team that you cannot help but be sucked in.
The man of the moment in management is our former manager Jose Mourinho, who is attracting huge amounts of interest and claims that he is already on his way back to the Bridge.
There are so many rumours and stories, many of which can't be true, as any Mourinho story will attract attention.
Many sources, but none with sufficient standing, are reporting that Mourinho has agreed a three-year contract in principle, providing we qualify for the Champions League and Michael Emmenalo is removed. The beauty of these stories are that they are believable, and as a Chelsea fan I really hope they are true. You could say that I have been drawn in hook, line and sinker!
I am drawn like a moth to a flame, hanging on every word, absorbed into a world of unnamed sources, twitter teases and outright storytelling, all of which build interest and excitement in equal measure.
The media know that the football community are intrigued by Mourinho, and Chelsea fans in particular are easy game as many yearn for the Special One.
I would love to believe the rumours that his transfer is a done deal, but I have been burnt before, and have vowed never to believe what I read in the football press. For now, I am trying hard to keep my promise.
So whilst I too struggle to contain my excitement at even the thought of the return of Mourinho, I will not celebrate or think that it's anything more than a pipe dream until I see him at the Bridge, taking press photographs as he signs a contract.
A reminder to fellow Chelsea fans; enjoy the hype, but remember, words are just hot air without actions, so don't believe everything you read!
Whilst I see the irony in writing a story about a person that people write stories about for hits and attention, it is a story that is impossible to ignore.
After the "interim one", I am desperate for some good news, and the return of Mourinho would be worth celebrating in my book! After all, he was the one who kickstarted our years of glory, and would be the right man to do it once again.