Mr. John Henry or Mr. Huntelaar? Who is more important?
932 //
08 Nov 2012, 18:00 IST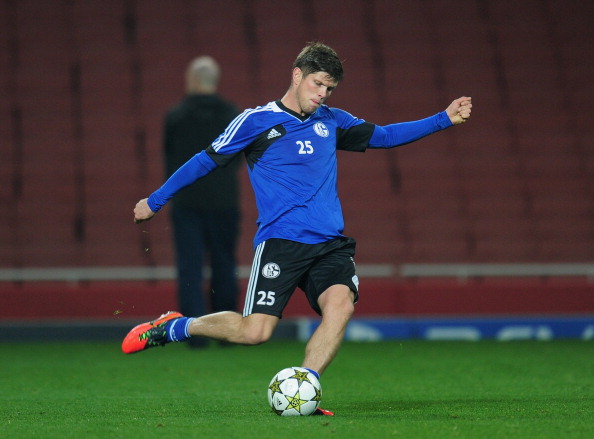 You cannot build an entire squad with 23-year-olds running around the pitch with great skills and pace. You need experience to guide them. Ronaldo and Beckham were Man Utd legends. But they left. Mr. Henry has made it clear, that he prefers to have players who are young and can play a major part in rebuilding a team.
But if we look carefully into this squad depth, every week 3 teenagers start for Liverpool. It's exciting and important for those 3 players, but not for the betterment of Liverpool. You always need a Gerrard to guide them. You always need a Carragher to teach them, influence them.
Buying young talents like Eriksen or even Mertens will be a huge step in their career. but carrying the legacy of being a legend? I don't think players today are interested in becoming a Legend of a certain club. Every player dreams to play for Madrid, Barca or even Juventus. Oh wait. I missed PSG.
If they play well, they get chance in their national side or get a heavy salary every week. Mr. Henry wants to buy young talents so that they will help him in the long run. But is he sure that after buying young talents, those players will commit for a long time and stay in Liverpool? Of course clubs like Madrid, Barca, PSG, Bayern will come looking for them. Won't they be tempted away?
Liverpool is no 230k/per week a club. Liverpool is all about legacy and dignity. But players want success now. There is only one, Luis Suarez. We are lucky to have Luis and certain other players. But what do we have to attract a certain group of excellent talents?
The most important attraction will be the CL spot. For that, Liverpool cannot rely upon the abilities of Sterling, Suso or any new addition. No one is a world beater. The philosophy is new, the philosophy is difficult. Liverpool needs a bit of experience and a bit of trickery, a striker who is 29 years old and has played with Luis before. Mr. Henry has a long term plan. But this long term plan needs an X Factor. An X factor that will help Liverpool get back those glory days.
Maybe not today, maybe not in an year. But yes, a couple of years from now and under Brendan Rodgers, I do see Liverpool fighting for the title again.