Must win for Arsenal
774 //
01 Dec 2012, 00:55 IST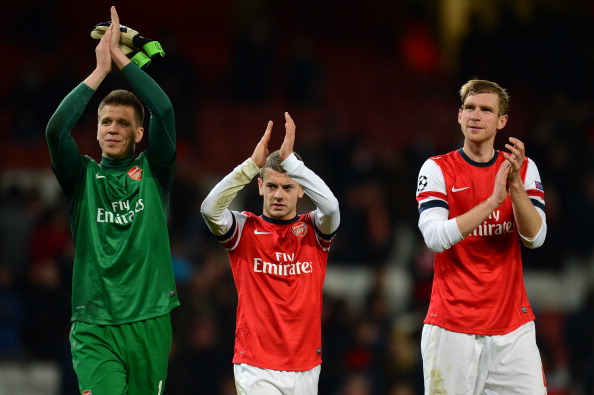 After a more than credible draw at Goodison on Wednesday (although you wouldn't have thought it if you had searched #AFC after the game on Twitter) Arsenal desperately need a win against Swansea tomorrow.
A draw against Everton is a very good result, as better teams will go there and lose, but because of the draw at Villa Park, Arsenal really needed a win. Now, they desperately need a win. Manchester United are out of sight at the top of the table, and 4th place is becoming harder to see. They must win to keep in touch.
On paper, it looks like a game the Gunners should win. Despite Swansea's win against high flying West Brom, they have been shaky away from home and should provide Arsenal with ample opportunities. So often when teams travel to the Emirates, the bus is parked and Arsenal struggle to break through. Swansea probably won't do that.
They play with a strong attacking philosophy and will look to beat Arsenal at their own game. Michu is a real threat for them and at £2m looks like the bargain of the season. Recently, he has been playing further forward to good effect, and his late arrivals in the box reminiscent of Frank Lampard at his best.
Swansea also have plenty of pace behind him, and Routledge, Dyer and Hernandez will offer a great counter attacking threat which Arsenal will have to be wary of.
For Arsenal, Podolski looks like coming back into the side after an 'illness', whilst Bacary Sagna is a doubt after getting a knock against Everton. Other than these changes, the team should be pretty similar to the one against Everton.
Against both Villa and Everton, Arsenal have been pressed relentlessly high up the pitch and thus have struggled to impose their passing game on the opposition. With a midfield three of Wilshere, Arteta and Cazorla, you would think that Arsenal might be able to cope with this tactic, and they will certainly have to find a way around it tomorrow as Swansea will certainly look to exploit that weakness.
If Arsenal do manage to get into their rhythm early and control the game, they could inflict some serious damage. Walcott often runs riot at home when opposition teams give him space to run into and if Cazorla and co. can find him, Arsenal should get the win.